As the vinyl resurgence continues, a new hybrid store concept in Hove takes us back to the days of hanging out in record shops, discovering new sounds and embracing community and collectiveness. Created by a group of likeminded music obsessives who have relocated from London to the south coast, Capsule Records fuses vinyl, coffee and customer experience; alongside some stellar design work from branding agency Good Noise, and interiors studio, Engaging Interiors.
With an interior and colour palette informed by mid century aesthetics, customers are instantly put at ease, something in keeping with the owners' mission to simplify the process of discovering new artists and labels, and to do away with any notions of record stores as a place and gatekeepers and pretentiousness. Designed with flexibility in mind, the store can easily be converted to accommodate performances or in-store DJ sessions, the coffee shop seating area has also been designed in modules, and can quickly be disassembled or reconfigured depending on needs.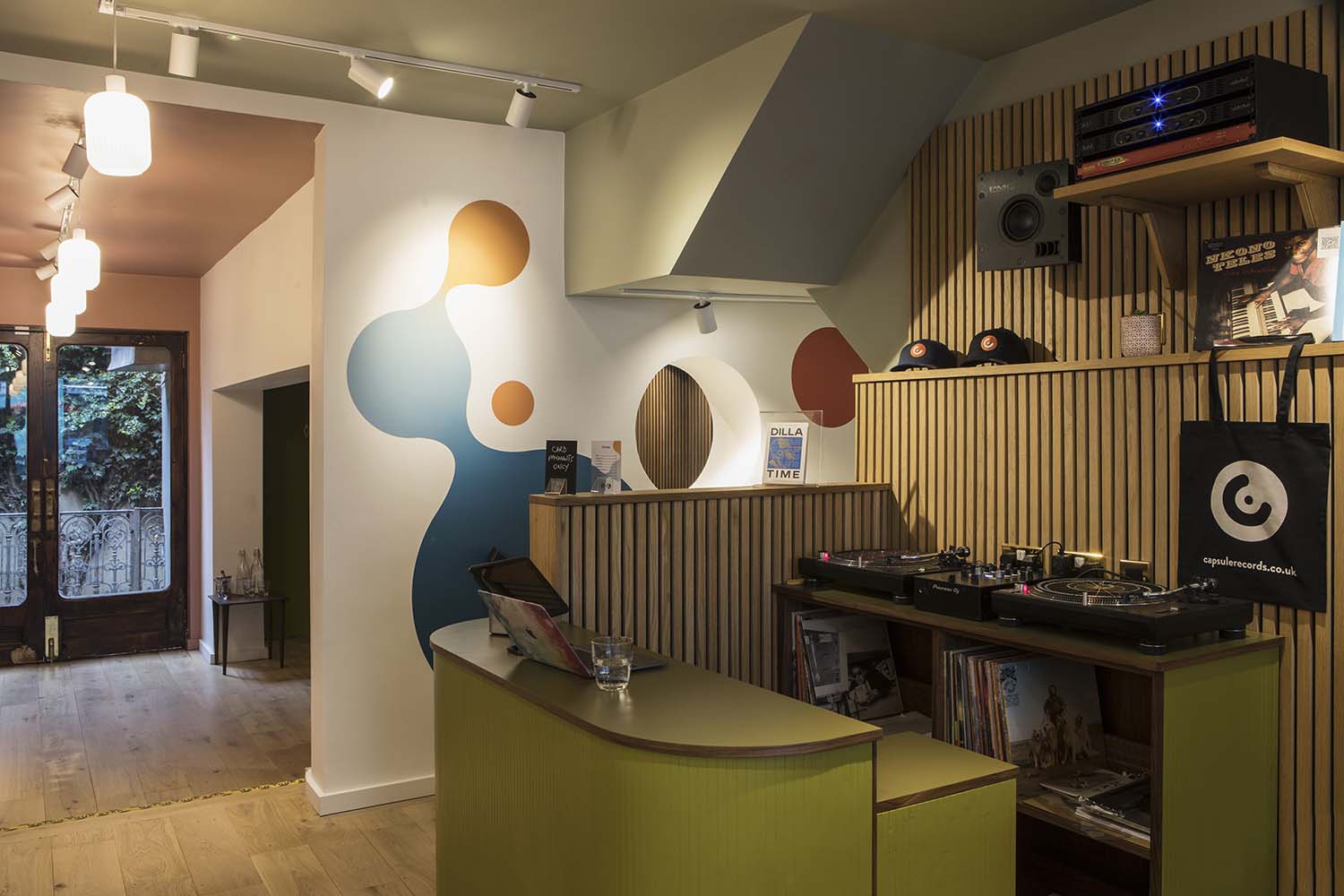 Shifting shapes and colours emphasise a fluid movement that represents the journey of discovery, graphical design motifs symbolising the notion of how every piece of new music can lead to infinite paths opening to create a perpetual excursion through sound, inspirations, influences and musical landscapes.
A warm and inviting retail concept with a human touch at its heart, Brighton and Hove's Capsule Records is a charming proposition to take its public back to the golden age of music discovery. Cancel your Spotify subscription, order a coffee and enjoy new music the way it was meant to be experienced.
@capsulerecordsuk
@_goodnoise
@engaginginteriorsltd