Housed in a landmark building dating back to 1892, new wine store and interactive tasting room taste56 sets to challenge the traditional wine buying and discovery experience with curated selections by 'Palate Character,' and a team of sommeliers and hospitality professionals working the floor daily to bring exquisite tipples to thirsty customers.
The stunning DUMBO property features original raw elements including sleet stone used to build the Brooklyn Bridge, juxtaposed by furniture designed in collaboration with taste56 founder James Fantaci and Chris Miano of CAM Design Co.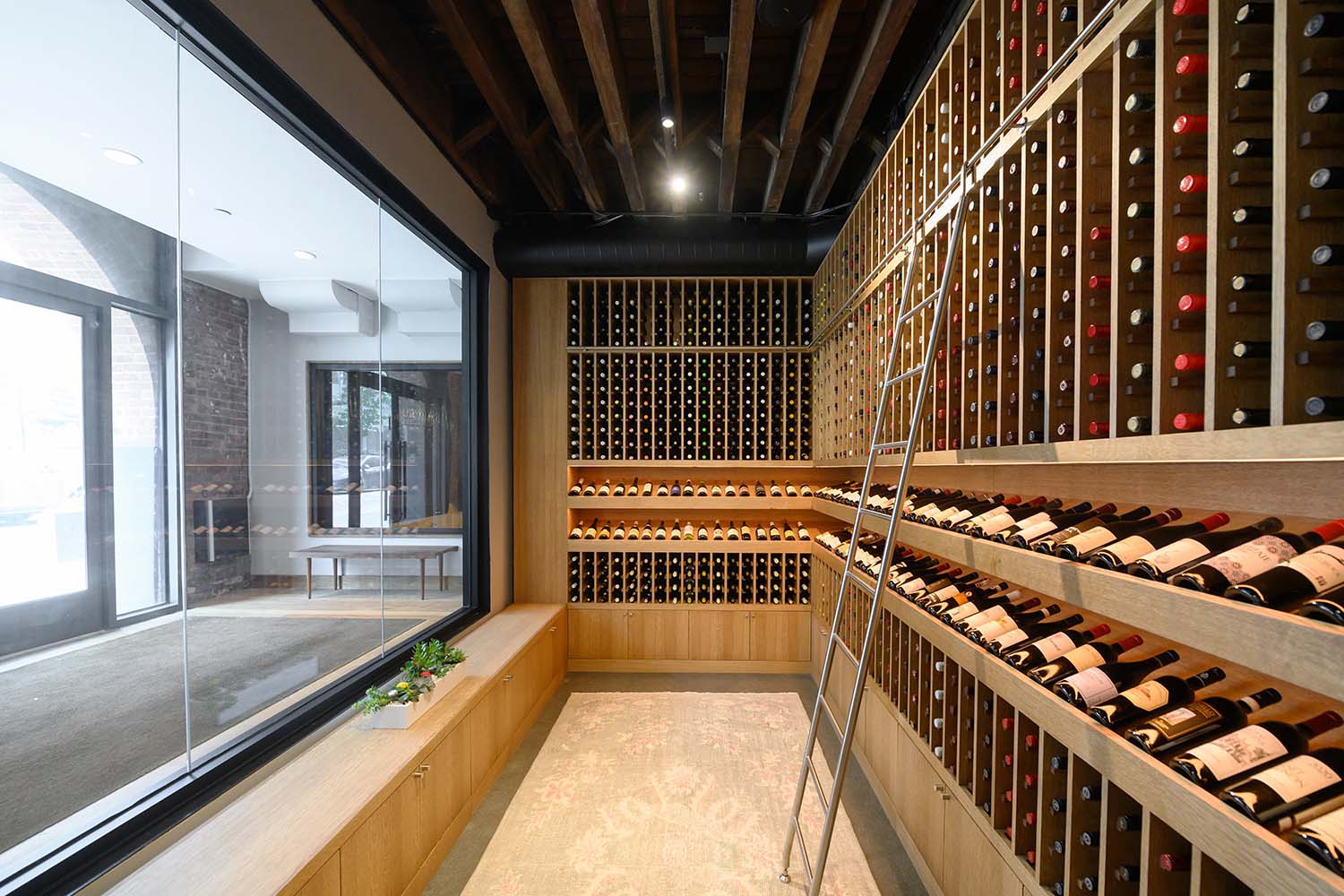 Customers enter via a glass-enclosed entryway that hints at what will be the venue's sister restaurant and wine bar, bar56. Once inside, one can marvel custom floor-to-ceiling white oak wine shelves that house the considered yet accessible collection of 56 wines; currently available for guided tastings. Feeling much like the living room of a monied bon vivant, the welcoming space is home to two elegant marble tables for tastings, lounge chairs by FYRN, a handmade glass chandelier by OCHRE and vibrant Turkish handmade rugs.
With the physical space open until 8pm daily, the digital marketplace guides online shopping with same day pickup and delivery available throughout New York City. Following thousands of tastings, an inventory of less than 300 cuvees were selected, each organised by Palate Character, the intuitive organisation system that groups wine together based on palate characteristics of the wine rather than grape varietal or geographical region. What's more, customers create an online profile that records purchases, tastings and ratings, and by rating the wines, they can see which Palate Character(s) they gravitate towards. As ratings are completed, taste56's proprietary algorithm, the 'Digital Somm' recommends new wines based on guests' personal preferences. Fancy. 
Innovative in technology yet homely in its warm but exquisite design, Brooklyn's taste56 is a welcome addition to the New York wine landscape.