Quite the place to while away some hours, Bar Beau is a Brooklyn all-day café meets cocktail bar—where guests can gather in informed yet informal surroundings that fuse the necessary atmospheres to accommodate both day and night.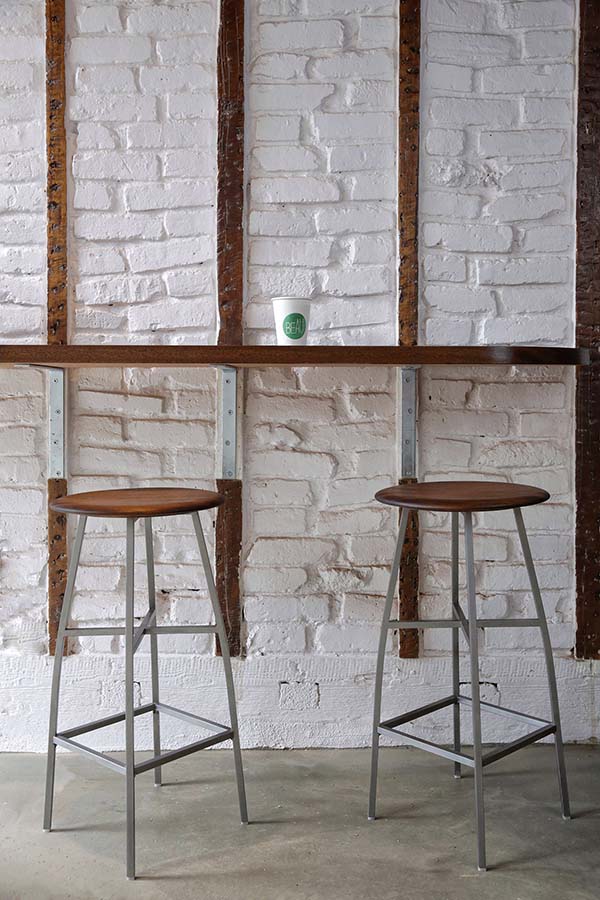 Located on Withers Street, the neighbourhood venue presents a food and beverage programme that traverses smoothly through morning to night. Focussing on locally-sourcing their ingredients, Bar Beau too know their way around a collaboration.
Of those, Parlor Coffee is served alongside pastries from Bien Cuit, Sans Bakery, Ovenly, and Ra Bliss Balls to kickstart the day—whilst the evening menu features creative small-plates designed for sharing, crafted cocktails and a concise beer and wine list. All to be savoured in an intimate space tucked behind (and entered via) the street-facing coffee shop.
Architecture & Design studio, Isaac-Rae—alongside owner Claire Chan, who also founded West Village café and eatery, The Elk—created a venue that evokes the "calming atmosphere and natural palate of the Pacific Northwest"; inspired by Chan's upbringing in Vancouver. A marble and concrete bar is offset by smooth plaster curves within the walls and ceiling, drawing the minds of diners to the coastline of the west coast.
With seating for 65 and standing space for up to 50 more guests, whether you grace Beau with your presence to sip a coffee, cocktail, or to linger over chef Gemma Kamin-Korn's asparagus sprinkled with cress, toasted bonito flakes, and tonnato; or udon served in shiso pesto, lemon, and grana Padano, this bistro-style coffeeshop, restaurant, and bar welcomes Brooklynites to interact with the space in whichever way suits.