For almost 30 years, Barcelona's Sónar festival has been at the bleeding edge of experimentation in music and technology. Riding on the coattails of an event that regularly commands the very biggest names in electronic music, Sónar+D has grown year after year into a veritable lure of its own. A conference, exhibition space, networking event and so much more, this year sees the boundaries further blurred as +D crosses over into Sónar by Day, Stage+D presenting an engaging programme accessible by all festival attendees.
Is it a lecture, is it a performance? The new Stage+D seeks to toy with our perceptions by delivering a hybrid programme that includes 5uuoPRPPW%A%, a coming together of three singular audiovisual projects that look at surveillance technologies, artificial intelligence and a video game concept that documents a battle fought between fascists and a xeno-queer anti-terrorist militia; Davide Quayola, whose work will be featured as part of the new SonarExtra programme, delivering a keynote that looks at his internationally renowned art practice; and Michel André, who will be talking about his Bioacoustic research that has reached the very edges of the earth. Each day the stage will be closed by JASSS and Ben Kreukniet performing an audiovisual reinvention of the Spanish producer's most recent album.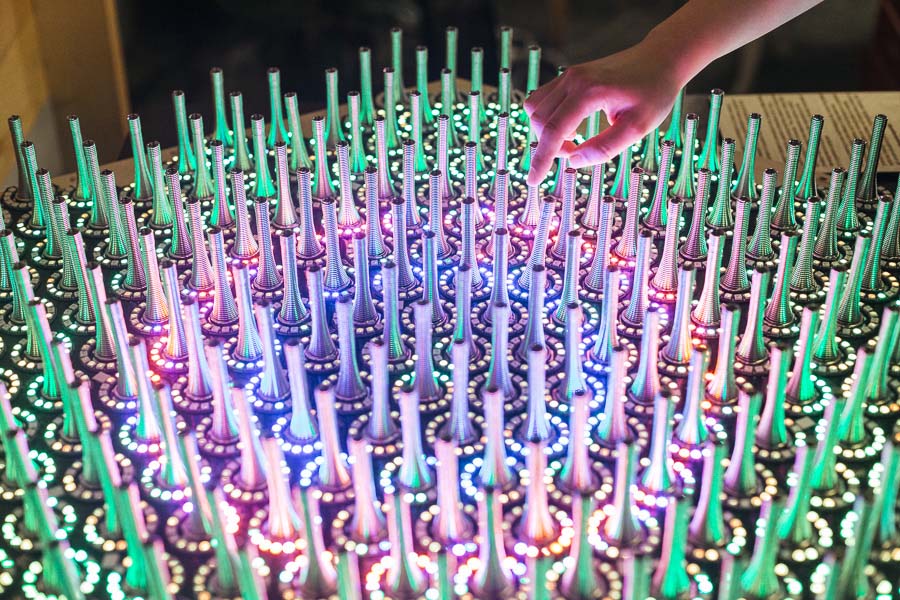 An improved exhibition area, SonarMàtica by Tezos, will feature digital art, immersive technologies and AI installations. Face2Wikipedia will allow visitors to create their own Wikipedia from a single self-portrait; a visual art project from Catalan artist, Joana Moll, will explore the pollution generated by internet cookies; there'll be NFTs and AI galore; and Lugh O'Neill's spatial sound composition, Karst, will look at our cultural engagement with the acoustics of spaces and habitats.
In addition to these new all-accessible spaces, the SonarÀgora debate area will host a series of aasterclasses, workshops and activities exploring the themes of the festival's programme (AI, machine learning, NFTs, blockchain, etc.), and Lounge+D by
Patreon, located in the Palau de Congressos, offers a meeting, work and relaxation space for the wide community of professionals, artists and experts attending the festival; expect Q&A sessions from artists including Eris Drew, Octo Octa and JASS, as well as the opportunity to grill digital artists exhibiting over the weekend.
Alongside all the usual presentations, progressive brands showcasing the latest products, innovative surprises, the three-day Sónar+D programme is set to be bigger and better than ever, with a strong focus on bringing the festival's creative technology arm closer to the revellers than ever before. After nearly 30 years of pushing boundaries, Sónar 2022 readies itself for an inspired new dawn. Running 16—18 June, the last tickets still remain on sale.