Chefs Evelyn Garcia and Henry Lu, open Jūn (pronounced June), a beautiful new 'Asian American' restaurant exploring and celebrating the upbringing of the chefs through fresh ingredients and funky flavours.
Set in a modernised 1955 launderette in The Heights, Houston, the Gin Design Group-designed eatery brings together a vaguely Asian aesthetic with South American influences through hand-troweled wall plaster, lush plants and handmade ceramics.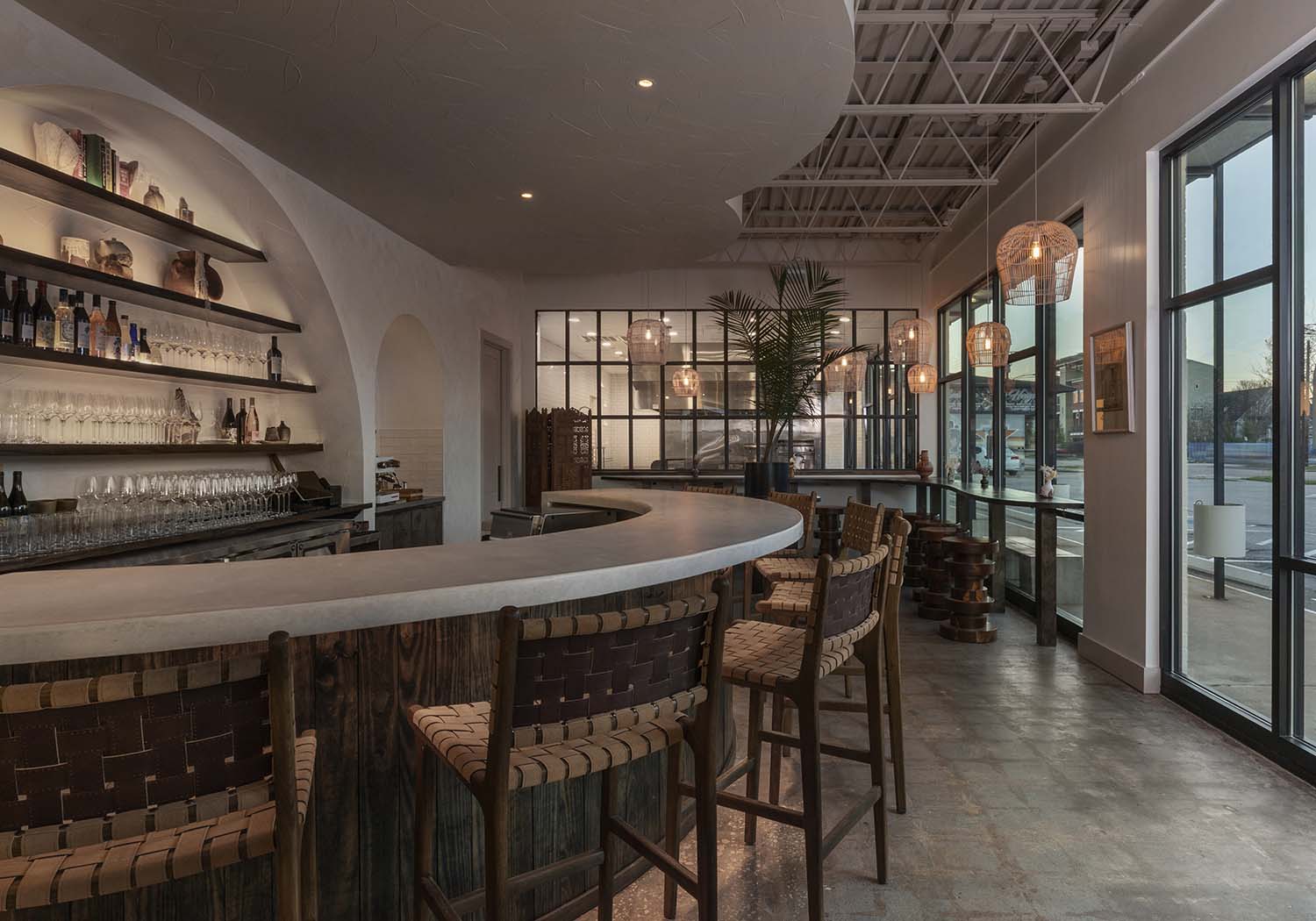 With Garcia having grown up in Houston Texas and Lu's upbringing was spent in The Bronx, New York City, the duo wanted a space to share their life experiences through the food they've loved throughout their lives; Evelyn's personal stamp extending as far as having brought her own personal art collection into the restaurant.
The setting for that art collection is a warm and inviting space, a concrete half-moon shaped bar serving as a focal point for what the designers call a 'Tulum-inspired aesthetic', which is completed by plenty of dark wood, natural tones and finishes.
Food-wise, expect flavoursome treats that are personal to the chefs but draw influence from far and wide, dishes such as beef tartare with roasted rice, egg yolk, citronette and buñuelo; cauliflower with kombo coconut, sóubise and mint oil; lamb curry with pickled daikon and pistachio; and whole fish with guajillo chilli, red onion and charred lime are already winning accolades in the city and beyond.
A personal project with beautiful design and delectable cuisine, Jūn Houston reaches all the high notes in the city's historic Heights.