ovre.design have completed the restyling of Hotel Salus, the 45 guest rooms and bathrooms, corridors, shared spaces and façade having received a contemporary facelift to create a 'boutique' environment with a well-defined style that plays on selected shades of colour.
Located close to the water on Venice's seaside neighbour Lido di Jesolo, ovre.design — in collaboration with Hospitality Project and TeamWork — designed room layouts with customised solutions, characterising them with contemporary furnishing and spatial elements.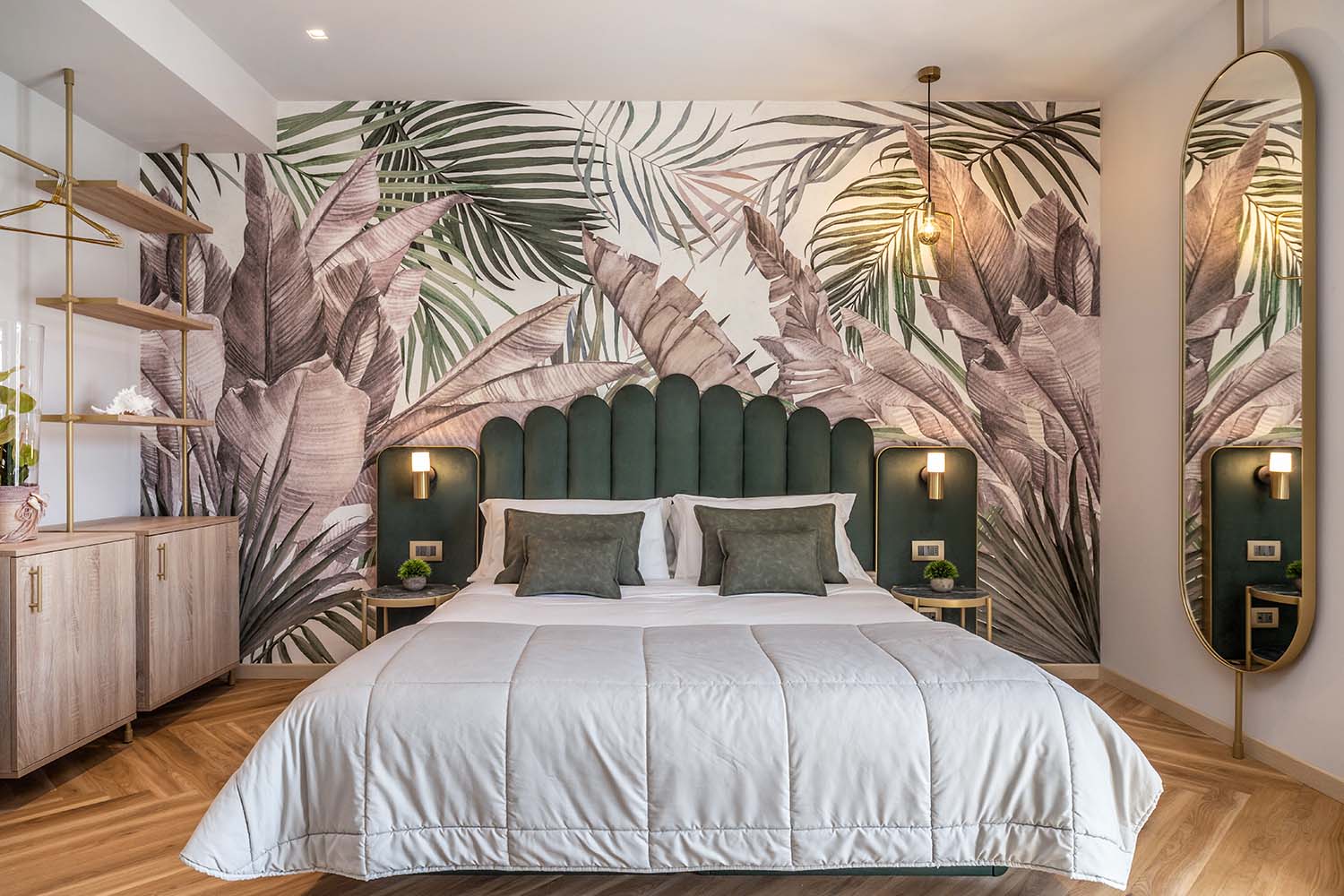 The colour palette, textures, finishes, and furnishings are typically Italian in style, whilst wallpapers by Inkiostro Bianco unveil a jungle motif for the green rooms and more delicate burgundy motifs for the pink rooms. The sizeable bathrooms are bright with a large shower, custom-designed furniture and Florim stoneware cladding proposed in various forms.
Eco Design carpets can be found gracing the corridors, adding warmth to an otherwise stark space, whilst the designers work on the façade has resulted in a new pearl-gray colour with a touch of green on the bottom of the balcony, which darkens as it rises upwards; a nice aesthetic touch, especially when viewed from sea.
Situated on a narrow strip of land between the Venetian Lagoon and the Adriatic Sea, and known for its long, sandy beaches stretching over 15 kilometres along the coast, you now have one more reason to visit Lido di Jesolo. With an enhanced elegance and comfort, Hotel Salus is a welcoming family-run design-conscious hotel perfect for exploring this charming seaside resort.