Casa Flora is a design-den for discerning travellers to slip away from the hustle and bustle of Venice's winding streets and live like a local in an Italian-design apartment that offers the comforts of a top-class hotel with the freedom of a private home.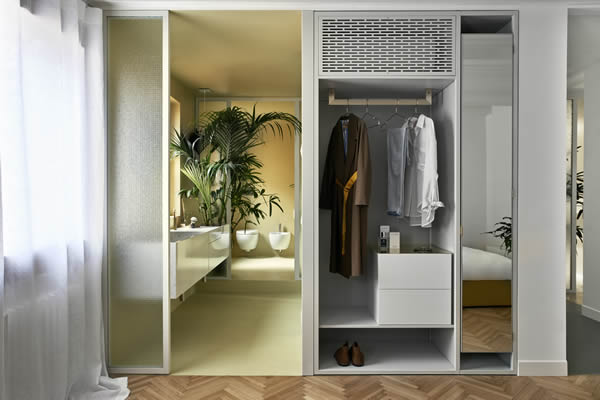 The vision of hotelier Gioele Romanelli and creative director Diego Paccagnella (founder of design platform Design-Apart), Casa Flora is part residence, part public space; somewhere guests and locals can interact at social gatherings and events. The noble floor — the social core of the property — is accessed via the main entrance, and serves as the domestic 'campo' of the house; a place where dinners are prepared and memories are made.
The 'private' area of the house features guest rooms decorated with colour palettes of light pinks, greens, yellows and blues — a nod to the characteristic colours of the Lagoon, intricate tapestry, and other typical Venetian materials. Furniture has been custom-made by Italian and local artisanal companies (more than 20 were invited to partake in the project), and each room features its very own reading area and spa with hammam. We're told the bathrooms are 'thought of as a small private garden', and they're filled with indoor plants, greenhouse-like fixtures and terrazzo tiles.
Once your experience at the Casa comes to a close, you can take a slice of it home with you; like a living, breathing design showroom, everything on display from its creative partners can be purchased online. Magnifico.