Leaving behind careers in advertising and production, Fergus and Sharmin Jackson hotfooted across the pond to San Francisco to indulge in their first love: bread. Specifically the crusty, chewy, slow-fermented, sourdough variety.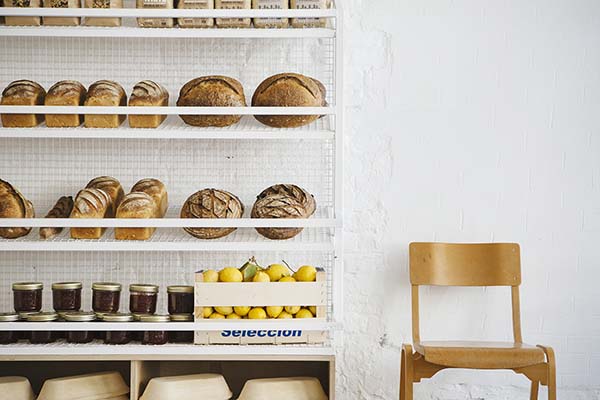 Enrolling at the San Francisco Baking Institute and learning how to bake the West Coast staple to perfection, the duo would eventually return to London and open up Brick House, starting off slowly before building up a loyal fanbase and dedicated team; word inevitably spreading about the delicious bread they were making.
Today, Brick House calls East Dulwich and Peckham Rye home, the former based in an old electrical warehouse off Lordship Lane housing their working bakery, shop, and fully licensed café; the latter—and most recent addition to the Brick House family—located close to Peckham Rye train station, and open for breakfast, brunch, lunch, and afternoon tea.
Alongside the San Francisco-style sourdough breads, made over two days and baked on stone, diners can sip on freshly-brewed Square Mile coffee, cleanse with Daily Dose cold-pressed juices and Jarr kombucha, or indulge in Bloody Marys and prosecco. Working with local producers such as Neal's Yard Dairy, Swaledale, and Natoora, dishes consist of sourdough 'Migas', a Spanish twist on fried bread served with chorizo, braised peppers, and a fried egg; smoked haddock with spiced potatoes, soft-boiled egg, and curry leaf yoghurt; as well as a choice of in-house toasts and pastries, Brick House's signature morning buns and house-made (wherever possible), jams, dressings, pickles and more.
Delicious grub centred around flawless bread, Instagram-ready industrial surroundings, and a laidback vibe, Fergus and Sharmin Jackson have all the ingredients finely balanced and ready to rise with their brilliant Brick House bakery concept.