Located on the idyllic Indonesian island of Lombok, Somewhere Resort has been conceived and designed by sisters Valia and Claire Gontard to offer guests a luxe nature hideaway in an unspoiled retreat home to 20 independent villas, each with mini plunge pools that overlook the lush greenery of the valley below.
A place of contrast, the resort is tucked away on a hillside along the south coast of the island; secluded yet accessible, tranquil yet energised, the Gontard sisters have drawn upon their combined backgrounds in the service industry and extensive travels to bring a new kind of hospitality to Lombok, Bali's lazier neighbour.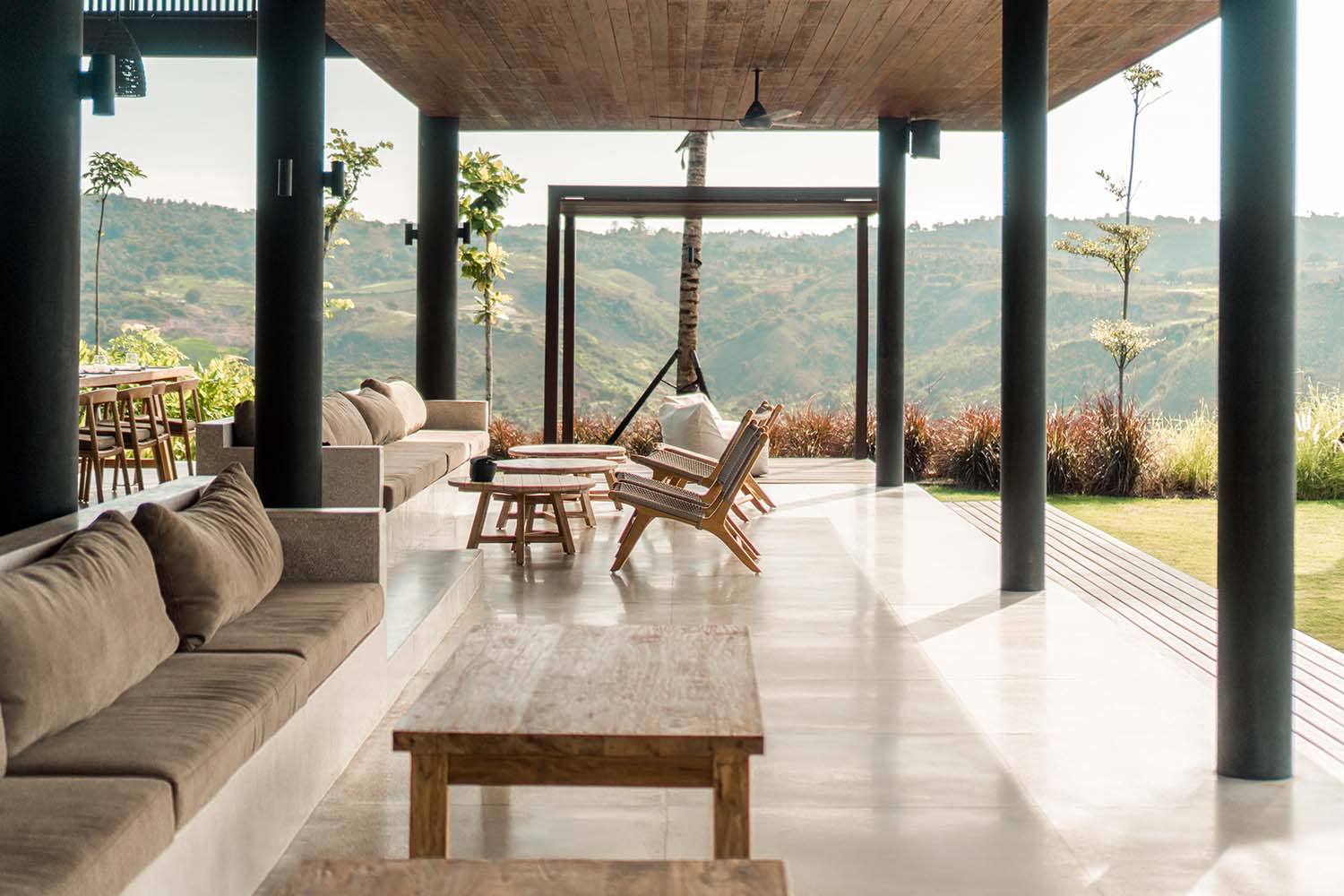 Since securing the 6,300 square metre plot with views over world-renowned surf spot, Are Guling Bay, the Gontards have led this project on every level, working with SWDesign and Hong Kong-based branding and design studio Eight Partnership to realise their architectural concept; which is now a member of the esteemed Design Hotels collection.
The spacious villas are staggered throughout the hillside and feature sustainable materials and environmentally friendly products, as well as design details including locally produced natural marble trays, linen bed skirts, bespoke furniture and prints of Valia's photographs of Lombok's people, places, and landscapes. Winding pathways and stairs lined with 100% indigenous, non-invasive vegetation provide privacy, perfect for those guests who prefer to hang out in their private plunge pools or on their 16 square metre terraces equipped with comfortable, cushioned seating.
The in-house restaurant is found in the main building and serves Indonesian fusion cuisine with a focus on fresh, locally sourced produce, think tuna open sandwich, mahi mahi carpaccio and beef tataki. Open from breakfast through to dinner, it's a spot to enjoy good fare and fresh drinks.
A curated offering with a luxe outlook on the beach-chic vibe and a single-minded focus on nature, at Somewhere Resort guests can socialise around authentic experiences, or simply relax; the choice is yours in this beautiful up-and-coming Indonesian paradise.
@somewherelombok
@design_hotels