A community focused coworking space in the Cotswolds, Lifework Communities understands the work-life balance, providing the benefits of home working without working from home. Located on Hartley Farm near Bath, the space will provide locals with the opportunity to learn about the people and the skills it holds within the vicinity, activating them as a force for good.
A certified B Corp, Lifework was founded by Paul Greenep who, having moved back to the UK from Amsterdam during the second Covid lockdown, wanted to cut down on time spent commuting; setting about creating a space that enabled people to work closer to where they live, as is common in the Dutch capital.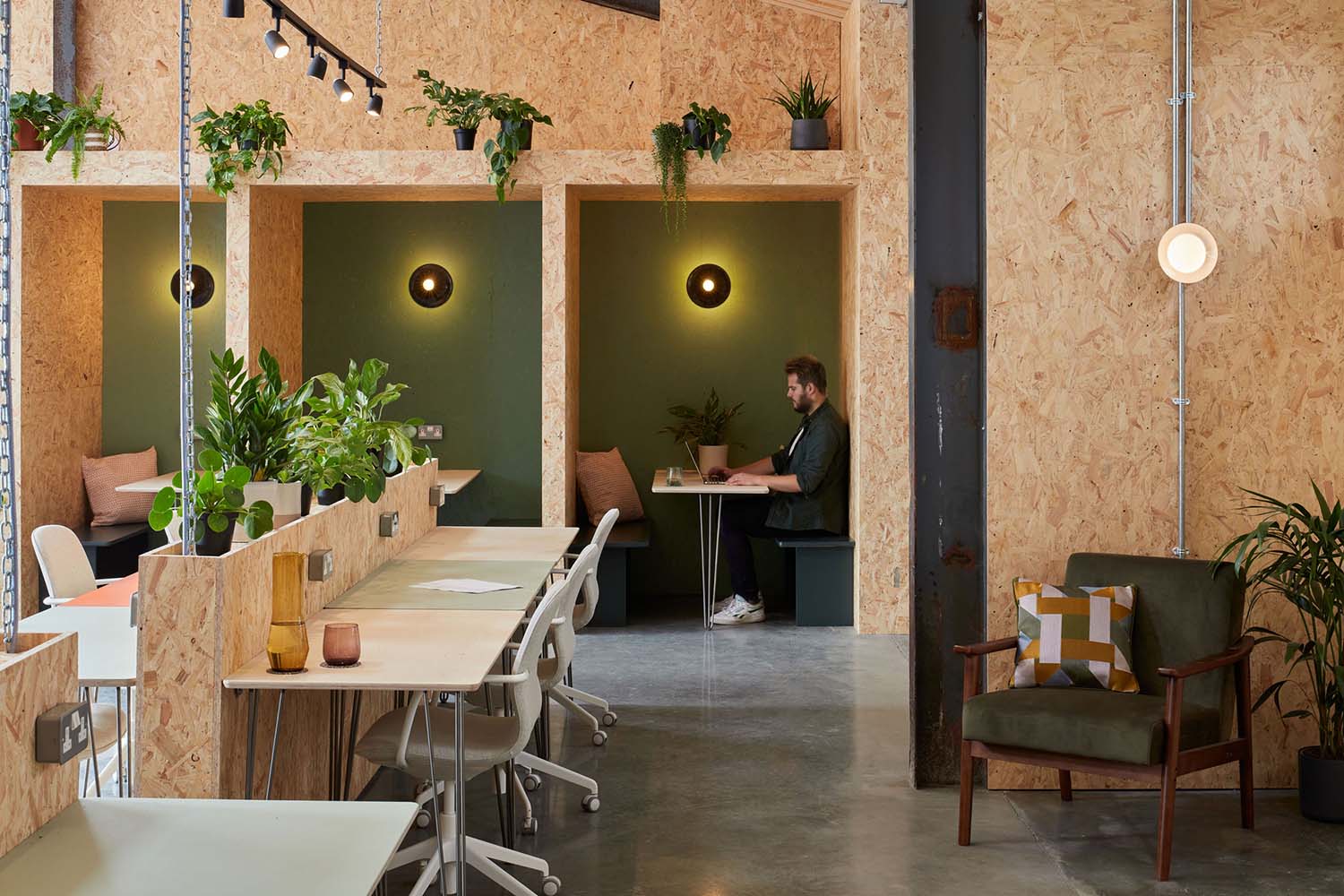 Selecting Hartley Farm as a partner for its shared values, including "striving to build business that balance with the world around them," the coworking space offers members a choice of flexible coworking, dedicated desks and office spaces, alongside meeting rooms and call booths.
Creating a space that's relaxed yet professional, Bristol-based interior design Studio Rey embraced a utilitarian barn building, and contrasted the warm and textural timber clad ceiling and osb wall cladding with bold colour and pattern brought in with a carefully selected colour palette, furniture and textiles.
Distinct zones defined by lighting make the large open space feel intimate, whilst providing a practical and comfortable environment for all users. A healthy smattering of lush greenery offers the homely touch that Lifework Communities strives to impart on its members.
Environmentally conscious and people-focused, this charming coworking space demonstrates how the barriers to working from rural environments are beginning to at last crumble.
@lifeworkcommunities
@studioreydesign