If the thought of a fortnight at the beach, burning all day and boozing all night, sounds like something best left to the younger generation, then you may be ready for a more grown-up beach holiday such as that imagined by the minds (Design Hotels™, together with Mario Hertel and Thomas Heyne) behind pop-up hotel San Giorgio, Mykonos, at their new Greek haven Scorpios.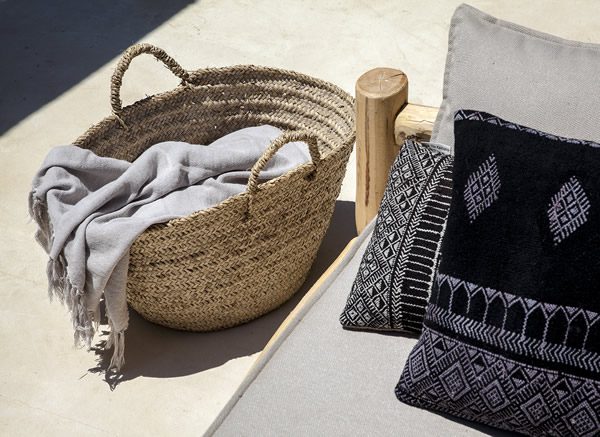 This sun up to sun down hideaway can be found nestled where surf and sand meet stone and shrub on the tip of the island; what started life as a pop-up in 2012 is now Design Hotels™'s first permanent hospitality project; a place which blends in so naturally with its natural surroundings that it looks like it's been welcoming guests since folks were wearing togas.
Scorpios does indeed have a spiritual connection to the past, having been modelled on the ancient Greek "agora" or public meeting place, where locals would go to eat, debate, relax and be entertained. The pace of things here is much more sedate than one may associate with Mykonos, signalling a shift in philosophy for the island which is increasingly catering to a more discerning traveller.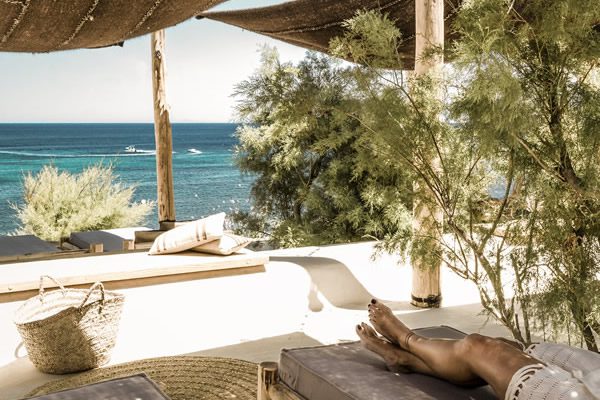 The venue is located on a rocky outcrop the shore of the Aegean Sea amid a nature sanctuary, with two sand beaches either side, and is spread out over three main areas: the sunset lounge with uninterrupted views of the sea, the eastern sunrise terrace, and the central restaurant and bar in the weatherbeaten stone house which is Scorpios' beating heart.
The venue is the combined work of creative studio Lambs and Lions and architects K-studio Athens, and favours an open interaction between the interior spaces and the spectacular surroundings, with natural materials and textiles and a palette which blends seamlessly into the landscape.
@scorpiosmyk
@design_hotels
@k_studio_gr