Six stylish suites and a one Michelin-starred restaurant await guests at beautiful new Tuscan retreat, Laqua Vineyard.
Located in the small town of Casanova, between Pisa and Volterra, overlooking local vineyards, the design-forward gastronomic resort was designed by lamatilde, who carefully restored and renovated the original building to find the ideal blend of ancient and contemporary; the Turin-based studio creating a stage for the perfect pairing of culinary art, oenology and passion for hospitality.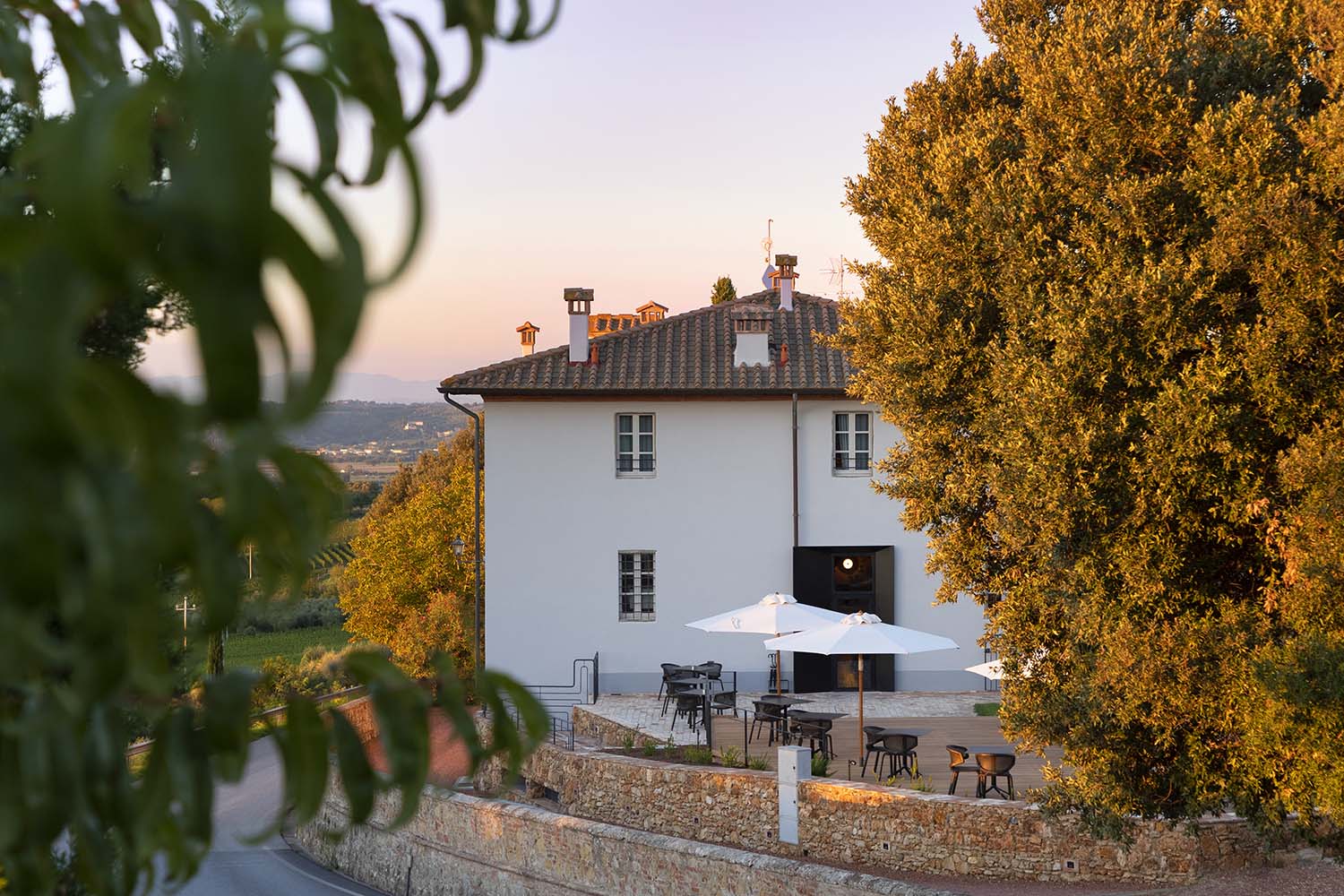 The guest suites, although unique, share the same pure lines and a homely ambience. Inspired by legendary love stories, they're named Cupid, Aphrodite, Narcissus, Eurydice, Dionysus and Penelope. Each feature elegant design that reflects the property's location set between hamlets and vineyards in the evocative Tuscan countryside.
Antonino Cannavacciuolo's eponymous resaurant, Cannavacciuolo, is the resort's Michelin-starred draw, and takes its diners on a gastronomic and unprecedented experiential journey in a space again designed by lamatilde, who have created a comfortable but contemporary decor in which to enjoy the precise modern cuisine. Guests can watch resident chef Marco Suriano as he finishes the dishes in the open-view kitchen, whetting their palettes whilst they await their culinary voyage.
As with Cinzia and Antonino Cannavacciuolo's other hospitality projects, Laqua Vineyard dedicates itself to the love of hospitality, guaranteeing guests an experience every bit as expertly executed as the famous chef's celebrated cuisine.
@laquavineyard
@lamatildestudio