With a waiting list that seems to never end, Noma remains an enigma for many. Which means it will come as exceedingly good news that former Noma chef Kristian Baumann and the man Redzepi have opened up 108 next door; enabling eager diners to experience the very same philosophy and values that led to its neighbour being named the world's best four times over.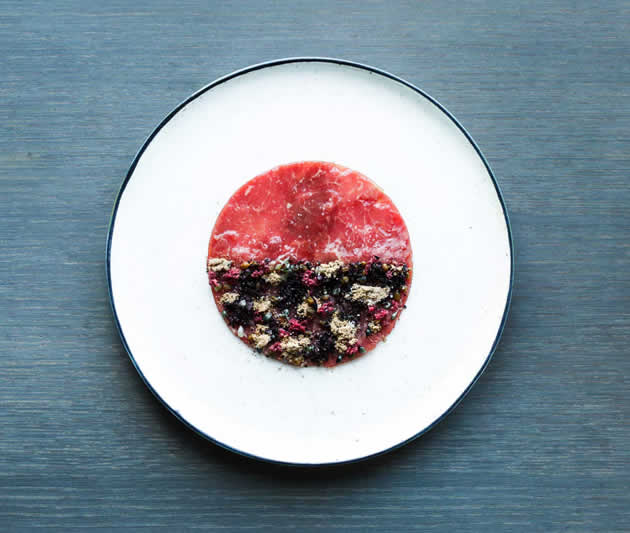 Teaming up with Danish design studio SPACE Copenhagen — who used the rawness of the former industrial warehouse as a starting point for their vision — 108 boasts that characteristic Scandinavian style, with a series of very lovely bespoke furnishings. 'We wanted to keep the strong structural elements of the tall, light space,' recounts the studio's co-founder Signe Bendslev Henrikson, 'as well as reframe the existing beautiful material palette of concrete, bricks and dark metals.'
The menu is much more compact than Noma's, and is considerably cheaper too (it's worth noting at this point that Rene Redzepi himself is not an active member of the kitchen), but expect the same level of attention to detail in terms of foraging, fermenting, and collaboration with local farmers; who help the chefs better understand their ingredients.
'Working with SPACE has been paramount for us,' explains Redzepi of the designers who are also behind Noma's raw Scandi aesthetic, 'from day one they understood our vision, and their work has complemented everything that we do.'