A boutique hotel in every sense, The Storyteller House is a five-roomed property with earth-toned interiors inspired by monastic everyday life. In a truly stunning location.
Located in Kalabaka, Greece, the town in the municipality of Meteora, a rock formation that houses one of the largest complexes of Eastern Orthodox monasteries in the world. With this in mind, designers Gkyzi Nefeli and Makri Chrysi, of Babatchas Design Studio, looked to the surrounding landscape and spirituality of monastic existence to create a home from home; a hotel where guests can expect a warm welcome, space for relaxation, and a common area that resembles a residential living room, inviting those who step over the threshold to disconnect from the outside and live in the moment.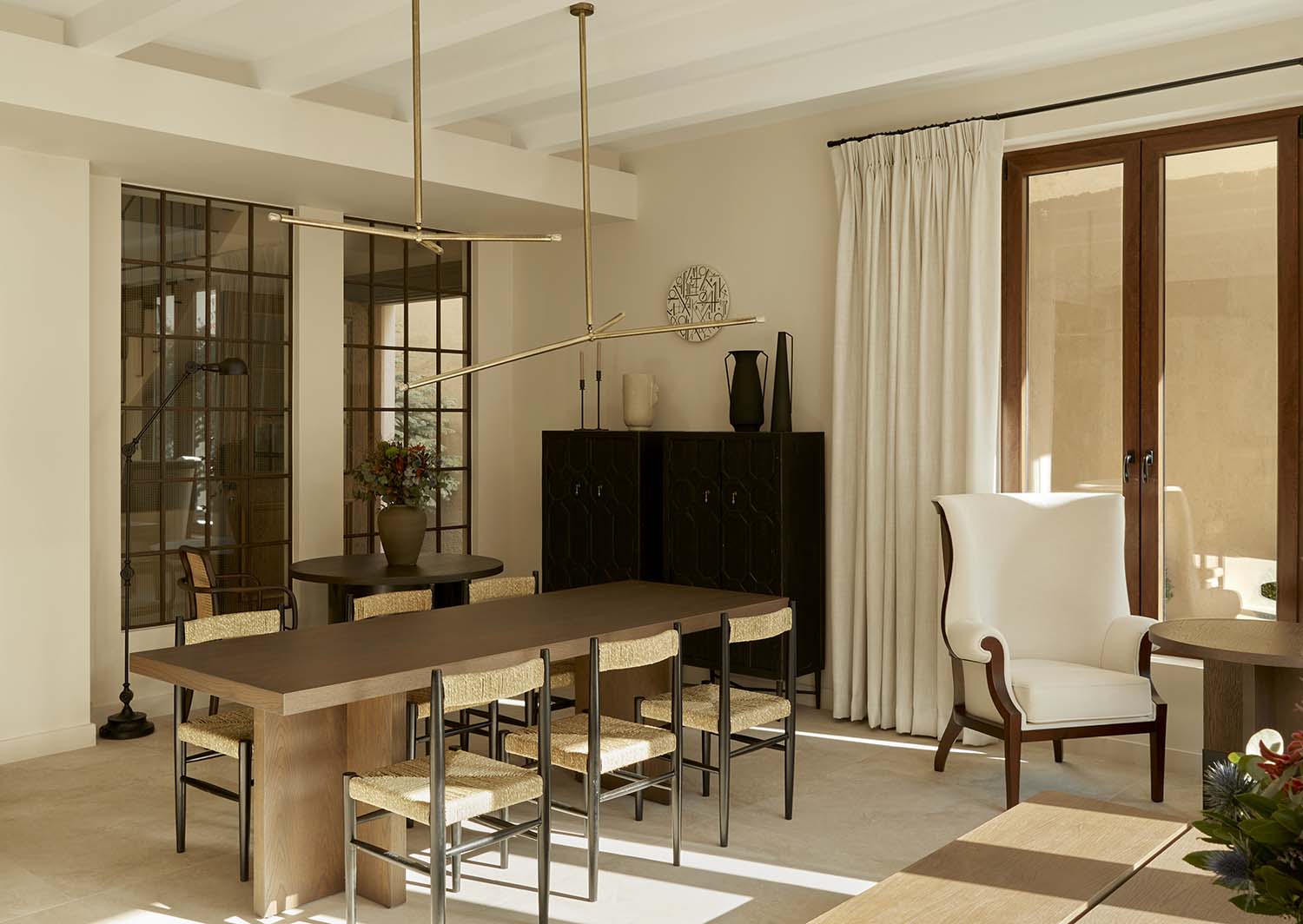 The unique bedrooms were designed to be sanctuaries, and as such each one offers a collection of books that cover different themes; from biographies of renowned personalities, plays that have ended up on the big screen, to self-improvement, helping guests to connect to their spirit and psychosynthesis.
Babatchas Design Studio borrowed elements from monastic life such as materials and colour tones, linens, stonewashed cottons, carpeted cushions, brushed oak surfaces, and Boticcino marble, and combined it all with designs and creations from local artisans; including the ceramicist who constructed the hand-made washbasins for all of the rooms. The boutique hotel also features the works of photographer Mr. G. Tatakis, whose paintings highlight traditional Greek costumes.
Surrounded by some of the areas best restaurants and a mere ten minute drive from a UNESCO World Heritage landmark, The Storyteller House provides an enlightening getaway where mind, body and soul will relax through location, ambience and considered design.
@thestoryteller_house
@babatchasdesignstudio