Situated in a Catskills mountain valley in Callicoon Center, a hamlet in Sullivan County, Upstate New York, Callicoon Hills is a century old resort built as a family boarding house in 1905, before being converted into an informal holiday retreat by the Hill family during the 1940s.
Today, Callicoon Hills sits on 23 acres and offers 65 guest rooms, as well as access to hiking, swimming, and fishing, countless outdoor communal spaces, a seasonal pool, patios with fire pits, covered porches with rocking chairs, a charming lake and bustling creek, and bags and bags of nostalgic countryside style.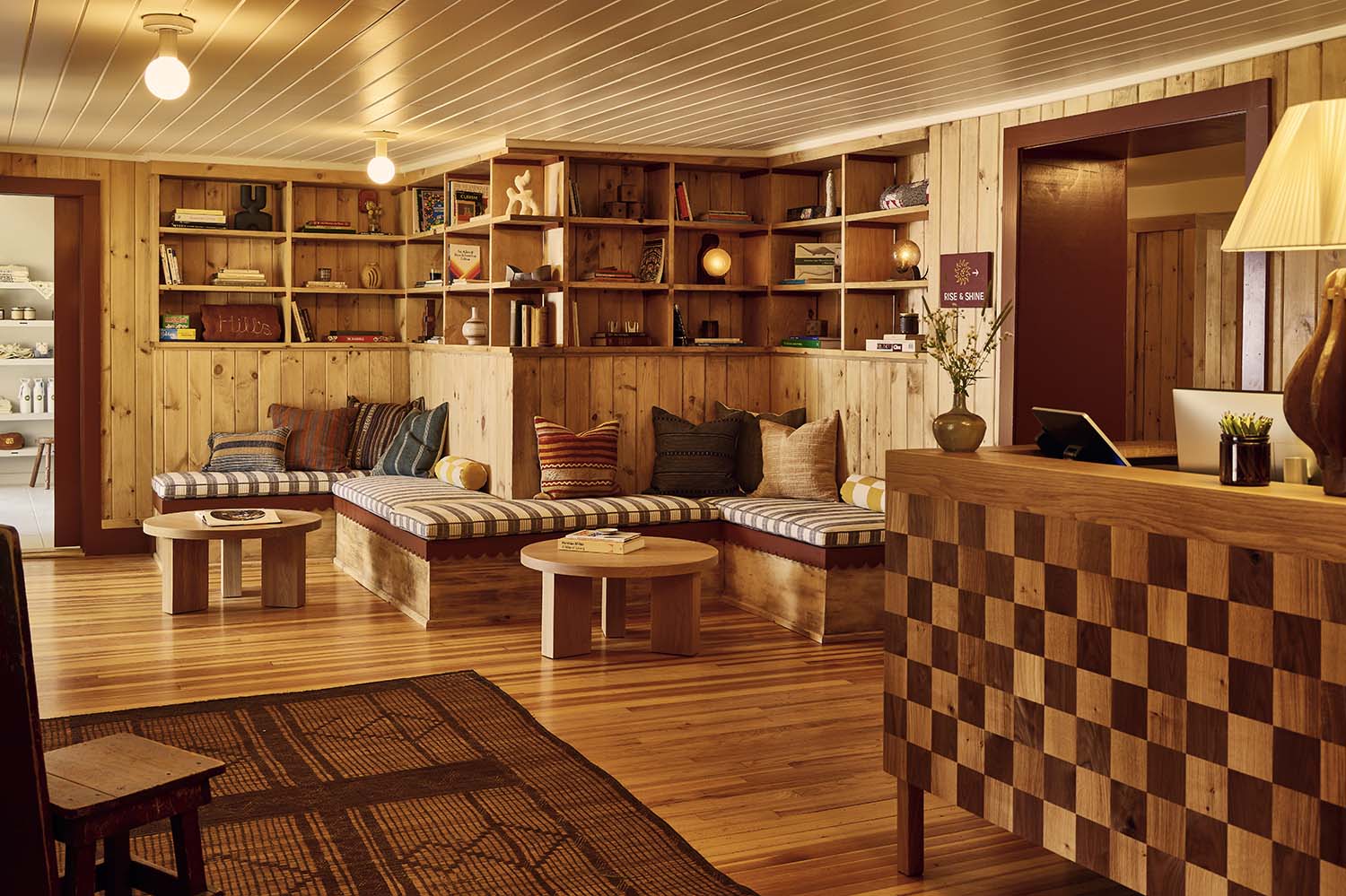 A family friendly destination, the property's three main areas include the Boarding House, which houses the guest rooms on floors two, three and four, as well as the lobby; Rise & Shine Coffee Shop; and the Conover Club restaurant on the ground floor. Built in the early 1900s, the Conover Club is the heart and soul of Callicoon Hills, and is a place of warmth and charm.
The Pool House, meanwhile, offers additional accommodation options situated next to a King-sized pool, whilst the Ridge Rooms are a short walk up a moderate hill from the Boarding House and offer larger rooms nestled high amongst the trees with spectacular views across the property.
For a humble vacation with plenty of activities, great food (did we mention that Conover Club is helmed by executive chef Jean Paul Medina, previously of The DeBruce and North Branch Inn in the Hudson Valley), and heart-warming nostalgic vibes, Callicoon Hills Catskills is the sort of holiday retreat dreams are made of.