Expressive creative consultancy, Masquespacio, have created a parallel universe for bakehouse and espresso bar M.O, the project brief to "get away from the traditional," resulting in a space where all aspects from the food to the drinks and an inimitable interior have all been touched by the unknown.
Located in Al Khobar, Saudi Arabia, Masquespacio realised during initial conversations that M.O is all about the baked goods, the owners wanting them presented in authentic surroundings as jewels with undisputed flavours. With this in mind the Valencia-based consultancy set about developing a concept based on water; the elixir of life and a necessity in any bakery.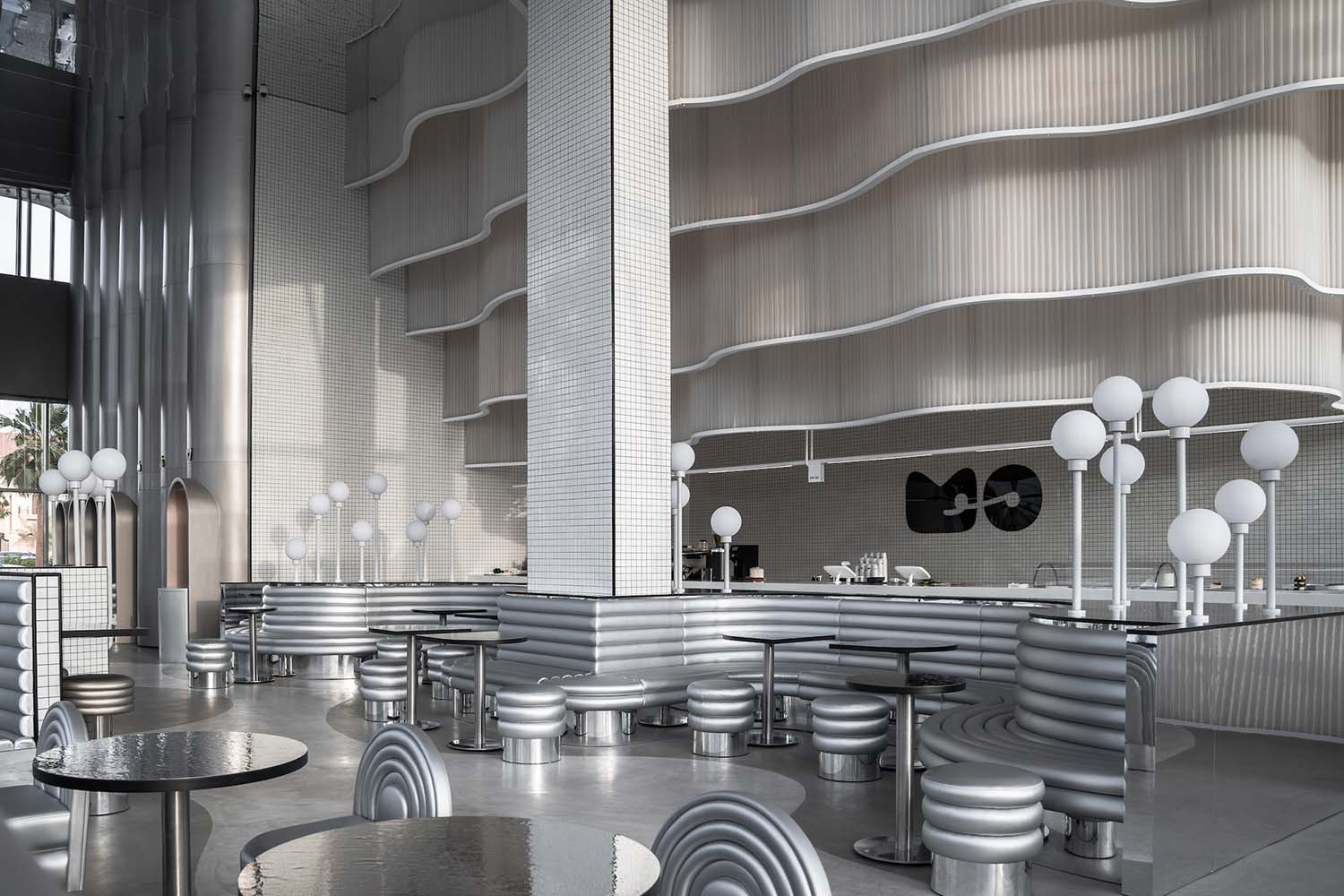 Divided into three zones, the spaces each present a phase in the process of making baked goods and coffee with water as the main ingredient. The bar area features a 'waterfall' created by sandblasting tubes to create the illusion shape of water and frosting feeling of what is beyond. To the front of the bar the 'solid state' or 'ice' area is where a huge series of lamps that represent frozen water are the main attraction point, while next to it we can see some gigantic bulbs showcasing the 'gaseous state'. The liquid state area is where the dough is mixed and the magic happens.
Futuristic, interchangeable and adaptable, in M.O, Masquespacio may have abandoned their signature colour palettes, but the insatiable appetite for innovation is still here for all to say. Magnificent.
@m.o.saudi
@masquespacio_ana
@masquespacio_chris