A culinary experience that engages all senses, one Michelin-starred Restaurang ÄNG is located in Tvååker, Sweden, a solitary diamond in one of the country's largest vineyards; Ästad Vingård. Situated partly underground and boasting a spectacular glasshouse entrance, the 19 course haute-cuisine experience is enhanced thanks to the natural beauty that diners find themselves amongs.
The experience of ÄNG starts even before you step inside, guests approaching the restaurant via the lush meadow, a winding pathway leading diners to the glistening glasshouse that stands as a modern and refined interpretation of a greenhouse turned inside out. Designed by Norm Architects and furnished by Japanese Karimoku, ÄNG is a truly singular venue that plays a huge role in the exquisite dining experience.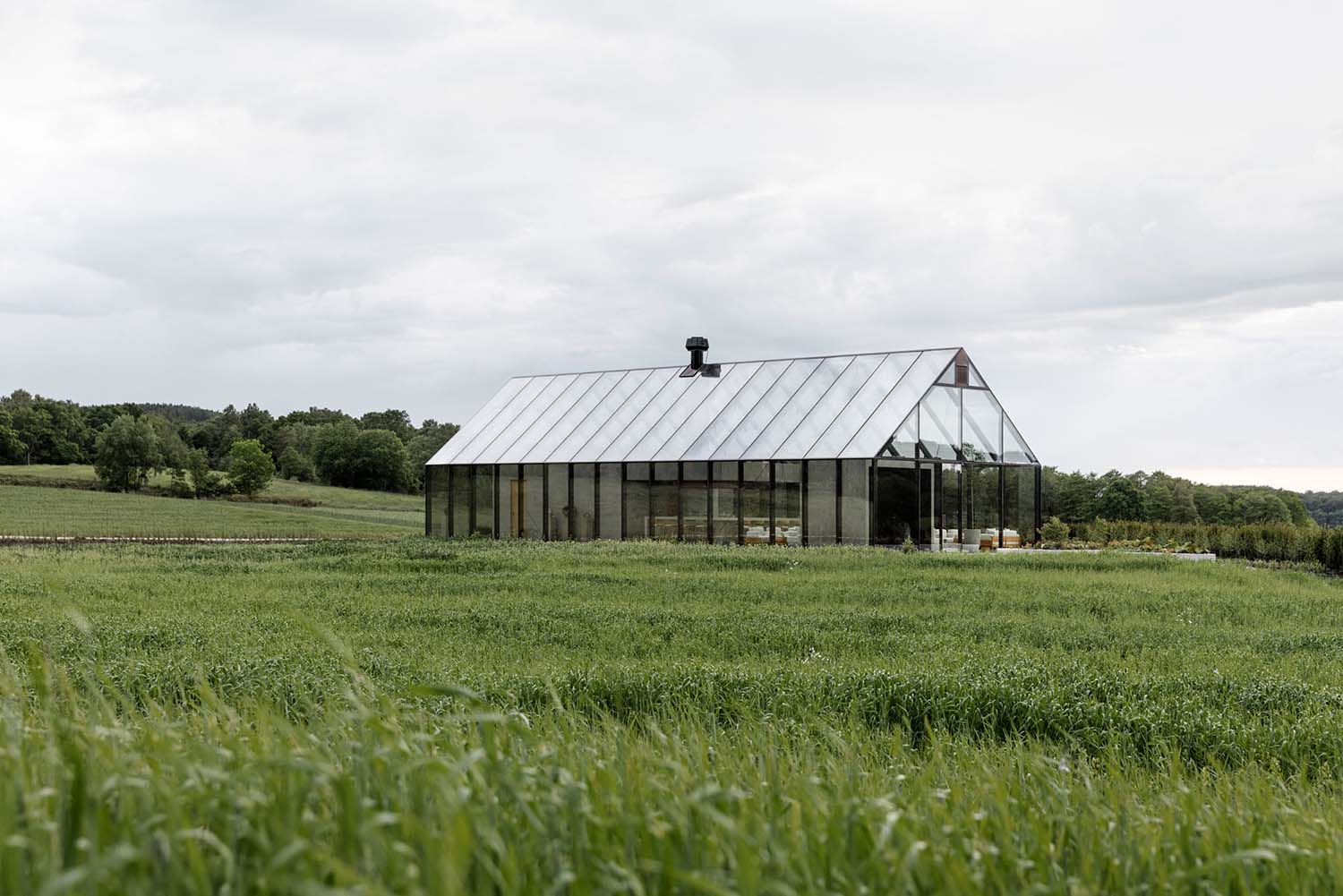 Taking its name from the surrounding meadows, ÄNG serves Scandinavian cuisine and wine in a space inspired by both the encompassing, unspoiled Nordic nature, and Japanese sensibilities in design aesthetics and craftsmanship. Put simply, the interiors provide a holistic, sensory experience that refines the culinary offering and reflects the identity of the restaurant.
"We hope to give every guest a long pause, leaving everything else behind, and just enjoy the ÄNG universe," explains Daniel Carlsson, CEO and partner of Ästad Vingård and Restaurang ÄNG. "It is truly a beautiful place to look at and spend time in, but it is also a place of discovery for the guest and ourselves. We will continue to work very hard with creativity and techniques to find new ways to present Scandinavian cuisine and wine."
A design marvel at one with the nature that surrounds it and informs the restaurant's high-end cuisine, Restaurang ÄNG is the definition of a destination restaurant.
@restaurangang
@normarchitects