I remember the days when the height of home entertainment was a ghetto blaster that ran on them big fat C batteries that basically cost more than the stereo itself to refill. Sure, your dad was probably playing around with something a lot more fancy, but high-end hadn't hit the cultural lexicon.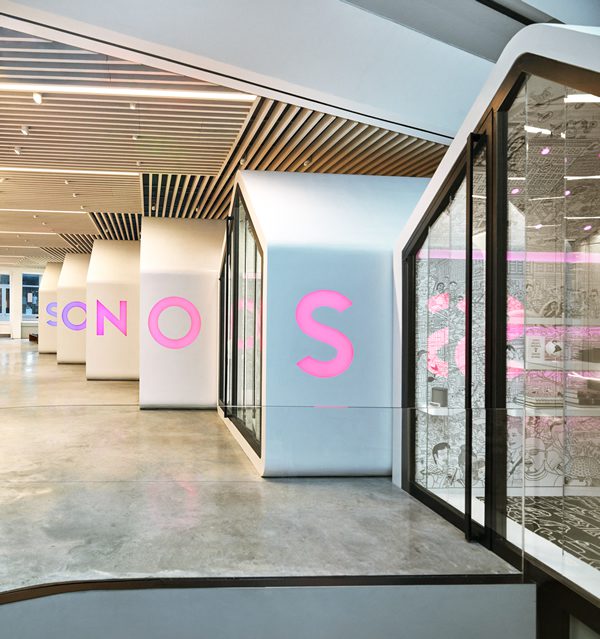 That was *cough* the 1980s, though, and my how technology has moved on; our tapes became CDs, our CDs MP3s, MP3s turned streams, and then vinyl again. It's the penultimate format that most dictates the way we consume music in 2016, presumably why Sonos (once, in their own words, a tech start-up populated with nerdy engineers and brilliant designers) has cornered the market on premium audio, their smart systems beaming your streaming service of choice direct to wireless speakers that take top-notch audio in to each and every corner of the home.
Following on from their multi-purpose Sonos Studio London in Shoreditch, Sonos have put together another impressive real-world invasion; this is time in the shape of a staggering New York flagship store (that might well see the chaps in Cupertino scurrying back to their drawing boards) opening next week: Tuesday 19 July.
To all intents and purposes, Sonos New York (to be found in Manhattan's design-led retail nirvana, SoHo) takes the form of the old listening room set-up found in audiophile shops around the world. But whacked all the way up to 11, and beyond. 'The whole store experience is based on the idea of being in a really comfortable and inspiring environment, listening to music you love, but hearing it in a way you never have before,' explains Vice President, Global Brand, Dmitri Siegel; but it's clear that Sonos's new flagship retail space is so much more than that.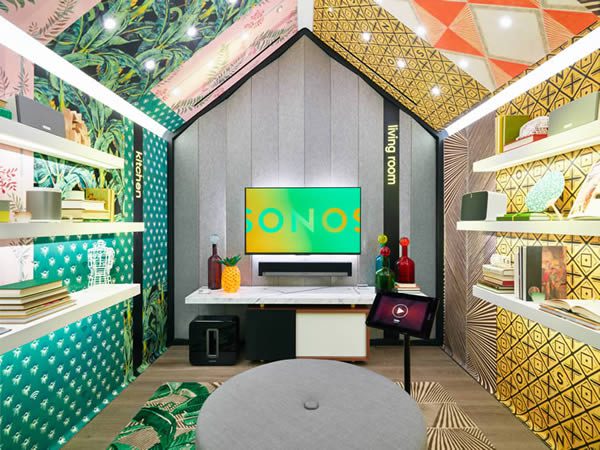 The seven listening rooms (each custom-built with four layers of acoustic sheet rock and accessible via a 2,000 lb, steel-framed glass door) are at the heart of the 4,200 sq ft space, but the look here is of mega-tech bravado, ice-cool cutting-edge design, and tons of unique arty interventions. Each listening room is decked out differently, and include commissioned artworks from illustrators and designers like Thibaud Herem, Mark Chamberlain, and Mark Stamaty; whilst a hand-painted portrait of alternative music icon, and long-time Sonos advisor, Rick Rubin, welcomes visitors at the entrance — the store is blocks away from the studio where he worked on seminal records by Run DMC and the Beastie Boys.
Archivist Arthur Fournier has curated a collection of rare and out-of-print music mags and zines, and an array of rare cassette tapes owned by Sonic Youth man Thurston Moore are hung in one of the listening rooms. Frankly though, that's just the start of it — regular events that feature all manner of miscellany will roll on; the opening week featuring local brewers and street food eateries to a special weekend session hosted by Pitchfork Radio.