Following ten months in the making, Rainbow Ribbons, a new site-specific installation built for the purpose of encouraging community in the neighbourhood, has been unveiled in the recently opened Claremont Park, Brent Cross Town.
The installation by Hanna Benihoud is a rain screen that forms part of Gussy's Ice Cream Parlour, the architect-turned-artist having been commissioned by Related Argent and Barnet Council. Fashioned from steel and powder-coated in an array of rainbow colours, the large-scale installation features 'ribbons' that float downwards in continuous wavy streams to create a rhythmic, large-scale sculpture.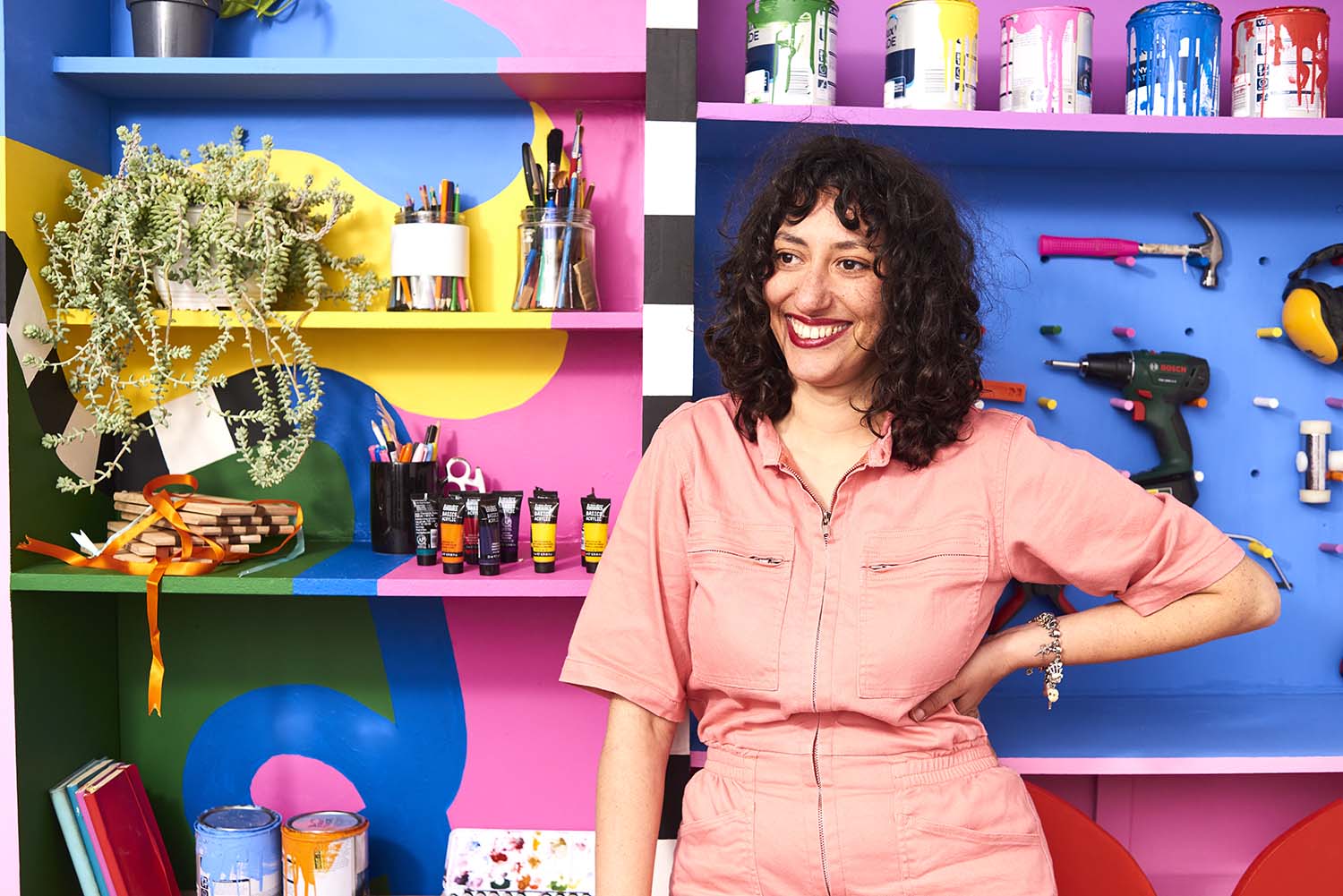 Inspired by creative unity and colour, the artist led a 'ribbon workshop' with local young people, taking and using photos of the children twirling and making shapes with the ribbons to create sketches and 3D models of how the installation might look. Whilst it needed to be inspirational and eye-catching, it also needed to serve a purpose, which is as a screen to the ice-cream kiosk.
Creating public art that blurs the worlds of architecture and design to make pieces that engage local communities, Benihoud is a proud Londoner herself and was the perfect match for Brent Cross Town's first public art piece. "Hanna's architecture background means she creates work that really inhabits and accentuates its space," explains Julia Finlayson, senior development manager at Related Argent. "Rainbow Ribbons' striking colours and dynamic shapes, sparked by play sessions with children of all ages, enliven and draw focus to this part of Claremont Park, and perfectly match the sense of fun and freedom our designers have created there."
A neighbourhood at the heart of the Brent Cross Cricklewood regeneration programme, Brent Cross Town will be richer for the public artwork, the project a collaboration between something new and the local people who are being given a say in what will be best for their community moving forward. Public art is at its best when it inspires new generations, and Hanna Benihoud's Rainbow Ribbons is a perfect, multicoloured example of just that.
@hanna_benihoud_studio
@BrentCrossTown