Egeo, a souvlaki chain with two restaurants in Madrid, head to the coastal city of Valencia, opening their first outpost outside of the Spanish capital and enlisting the expertise of local award-winning creative consultancy Masquespacio to create an interior that would give continuity to its already existing interior design identity.
Using tradition and technology, Masquespacio co-founder Christophe Penasse commented how, keen to develop a Greek restaurant, they were very happy when Egeo owners Ana and Thanasis contacted them about designing a new spot in Valencia. Known for their colourful designs, they were mindful of the challenge that respecting minimalistic Greek design would entail, whilst at the same time mindful to add their own quirky stamp to the project.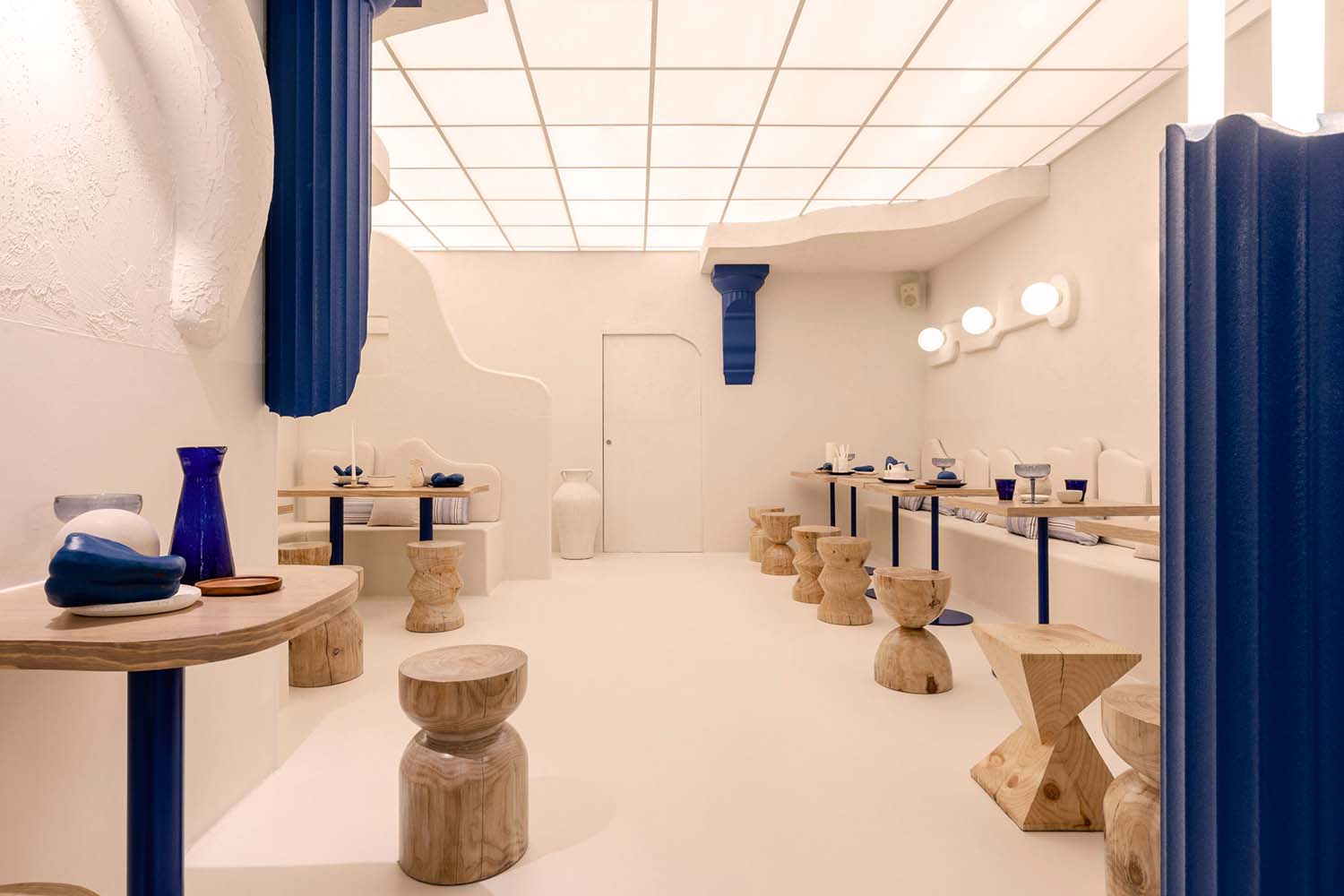 Initially, they kept Egeo's white and blue colour palette, although they looked to make the space feel more 'Greek-esque', by applying 'cementish' materials typical of ancient Greek houses. Walls are voluminous with organic forms representing the essence of Greek architecture whilst a series of Greek columns in a futuristically dilapidated state were recreated in a rich blue hue and produced with a 3D printer.
Intimate booth seating and small individual tables add a refined touch to this wonderful spot, where Greek meat and vegetable brochettes are the order of the house; marking a welcome offering to the buzzing city of Valencia.
@egeosuvlakeriagriega
@masquespacio_chris
@masquespacio_ana