An ode to adobe architecture and its popularity in desert climates, Valencia restaurant Living Bakkali is a wonder of curved lines, earthy tones and Middle Eastern influences.
Centrally located on Carrer de Xile, the restaurant——whose name expresses a place to live out sensorial experiences——has been designed to create a place to bring joy to both the palette and eyes, the interiors by local award-winning creative consultancy, Masquespacio, interwoven with its fresh and flavoursome menu.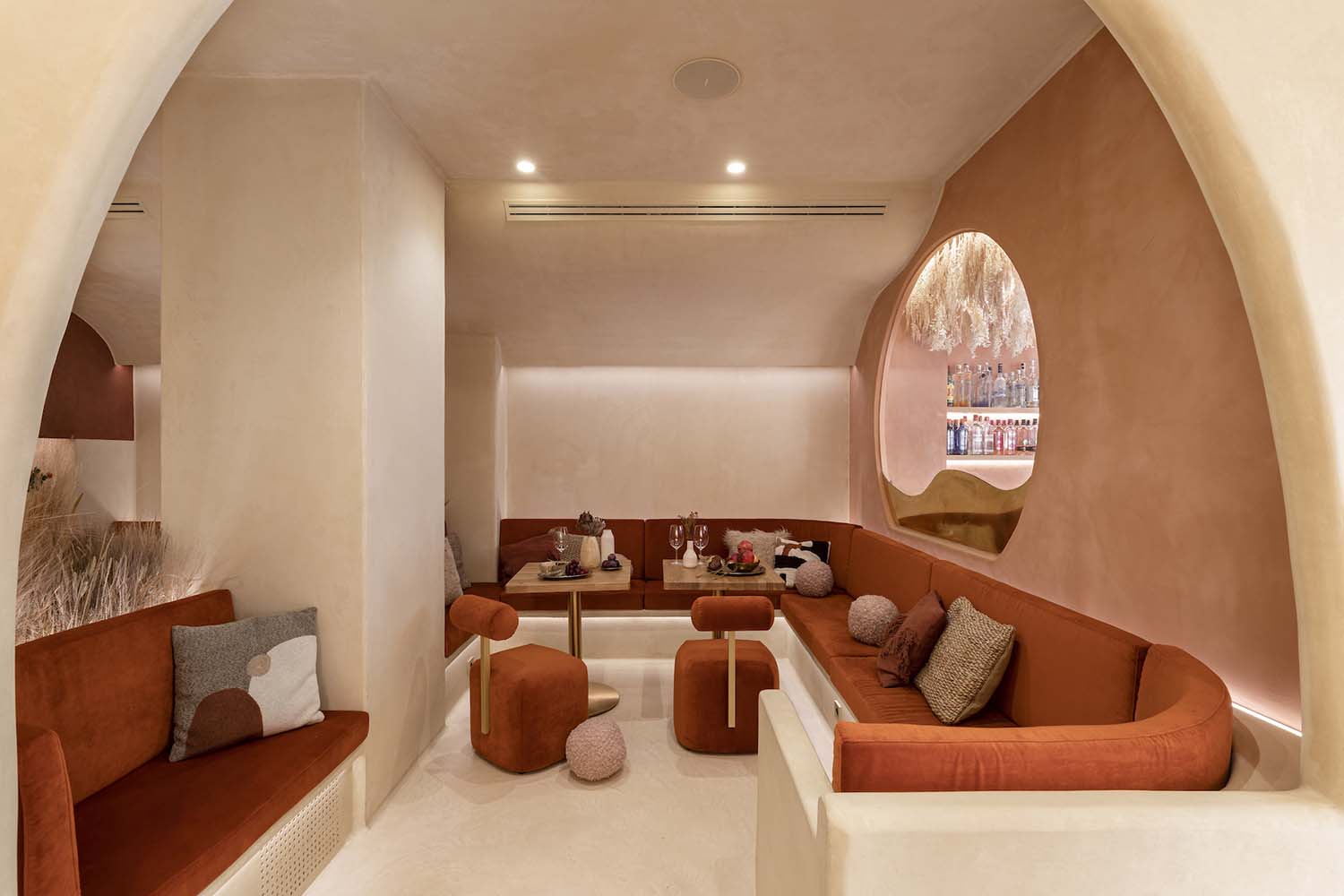 Much like in the Orient, the restaurant is presented via a layout of different zones that are connected to one another and feature lounge seats. This serves two functions: the first encouraging interaction between diners, the second that it develops curiosity, encouraging guests to wander the space to find what hides within nooks, crannies and ensconced corners.
A central hall connects the entrance with the kitchen and guides diners throughout the restaurant, which is adorned with everything from intimate two-person seating areas, larger tables and communal options; all visible through different windows in the style of Arabic architecture. 

As a nod to the Orient and architecture from the past, Masquespacio opted for organic forms and a neutral colour palette that encourages guests to take their minds and souls to the desert. A tribute to the unknown and the marvellous, Living Bakkali is a place where senses are elevated, stomachs are satisfied and guests leave wanting to return for more.
@livingbakkali
@masquespacio_ana
@masquespacio_chris