Western governments and their complicit mainstream media have successfully desensitised many to the lives of those who inhabit 'that part of the world'. Cities like Baghdad and Tripoli are bywords for darker concepts, and the realities are purposefully blurred so that the West's looting of the region can continue unabated.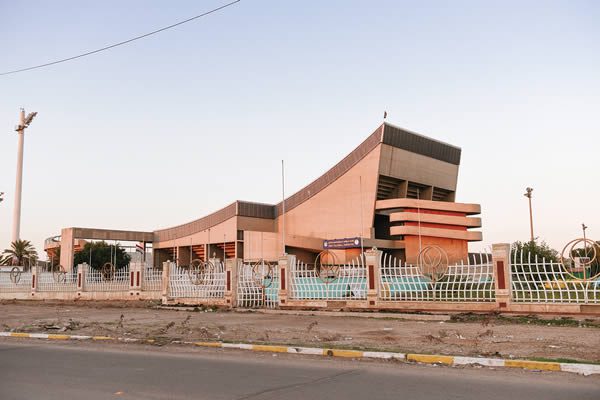 Behind the headlines, the energetic metropolises of the MENA region (Middle East and North Africa) reverberate to the sound of cultural innovation; sub-cultures and the avant garde exist here, too, whatever you've been led to believe. Dubai-based magazine Brownbook is a beautiful cultural reference point for the MENA region, and has been shifting perceptions of its city's urban landscapes for the last ten years.
Brownbook's peerless documenting of the Middle East and North Africa's contemporary culture now takes the shape of a new exhibition at the Vitra Design Museum; representing a year's worth of discourse between the magazine's editors, the museum, and select curators. Mudun مدن Urban Cultures in Transit (taking its name from the Arabic word for cities) is an exhaustive insight into the little-seen cultures that comprise those realities behind the Western fog; the architecture, neighbourhoods, and people who shape them.
Split into three sections — Architecture, Places and Societies — the exhibition will cover insights from Iraq's Le Corbusier-designed Baghdad Gymnasium; the Tehran Museum of Contemporary Art; profiles of people from the region who live in the diaspora (Kurdish communities in the U.S., Yemenites in Singapore, Tunisians in Paris); and cultural dissertation on cities like Ankara, Tripoli, Damascus, Tangier, and Tehran. The exhaustive analysis of the region's urban culture is presented in the form of architectural models, photographs and texts.
Mudun مدن Urban Cultures in Transit continues at the Vitra Design Museum, Weil am Rhein, until 20 August.