In his poignant and inspired canon of work, New York-based documentary photographer, Peter van Agtmael, has cast a critical eye on the United States and its post-9/11 wars since 2006; receiving a Guggenheim Fellowship, several Pulitzer Center Grants and a Magnum Foundation Fellowship (plus more) along the way.
Look at the USA, is a particularly powerful series from that body of work and can currently be found on display at the Bronx Documentary Center. Curated by the photographer alongside Bonnie Briant, Michael Kamber, Cynthia Rivera and Paul Stremple, it concentrates on the fault lines of the post-9/11 United States, at home and abroad; 128 photographs spanning 2006 to 2021 examining the war in Iraq and Afghanistan, their consequences, wounded soldiers and the families of the fallen.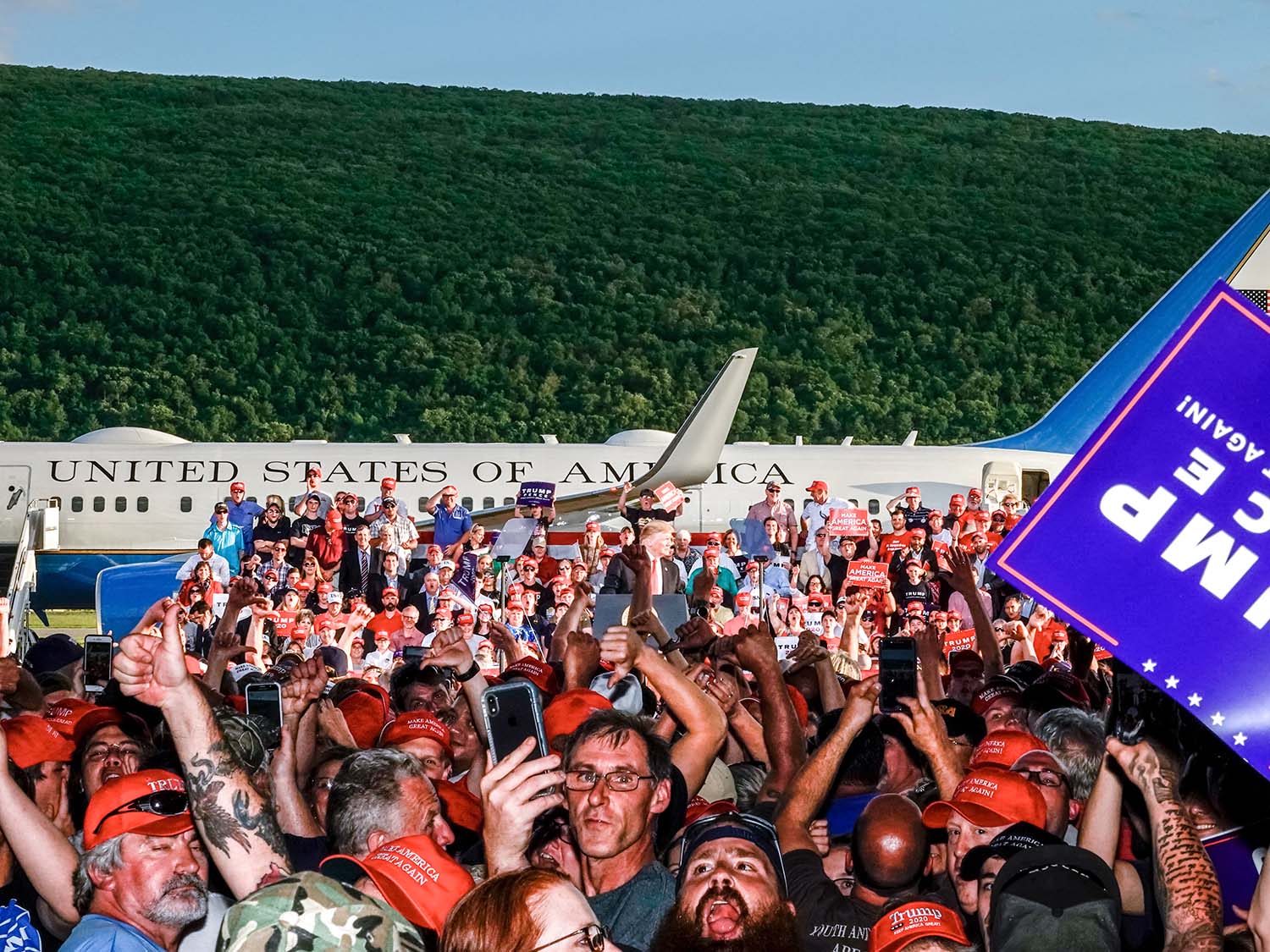 Texts accompanying the photographs stir emotions, the words as potent as the images and intended to provide broader political and historical context alongside van Agtmael's complex motivations. "Women sob as soldiers arrest their family," starts one such text from the war in Iraq. "It was one of my first raids in Iraq. At the time, I felt almost no emotion. I was consumed by the novelty and the mania. We got back to the base as the sun was beginning to rise. I opened the door to my trailer and turned on the buzzing fluorescent lights. I was ashamed of my excitement, and tried to convince myself I wasn't really feeling such joy to be at war. I went out on raids every few nights for the next two months. By the end of my time there, the adrenaline had been taken over by sadness and unease and I would collapse on the bed and fall into dreamless sleep."
Elsewhere, the heinous reign of one former reality TV star; the States' continued obsession with the shock and awe of weaponry and military muscle flexing; the inbalance of white privilage, and the unease of the American empire all feature. The title of the show born from a library book the photographer found at Baghdad College, a prestigious high school for boys founded by American Jesuits in Iraq, Look at the USA remains on show at the Bronx Documentary Center until 26 June.
@bronxdocumentarycenter
@Pvanagtmael