Born and raised in Brooklyn, documentary photographer Joseph Rodriguez spent the latter half of the 1980s shooting the streets and residents of Spanish Harlem; a body of work that would change the face of documentary photography, featuring the raw grit, celebration, pride and lurking cataclysm of a neighbourhood frequently on the edge.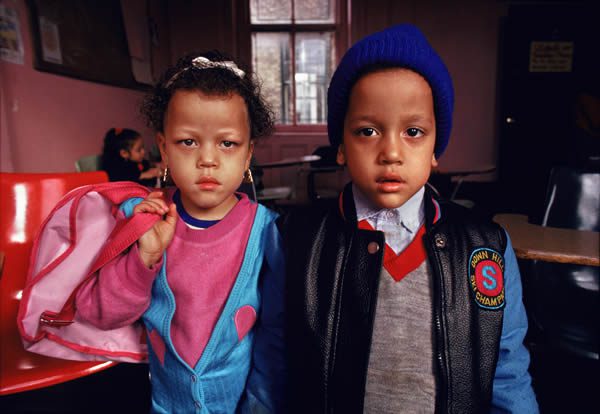 Located around 116th Street and Lexington Avenue, El Barrio was the cultural heart of East Harlem, a haven and touchstone for Puerto Rican New Yorkers who'd hang out at local spots and the streets; alive with life and music. It was no different for Rodriguez, these early encounters leading to what is perhaps the most important project of his life.
Making images that reflected an intimacy and long-term commitment in a personal project that would see him build trust and familiarity with his subjects, Joseph would repeat early visits with no camera nor photography, little by little — a peek here, a shot there — beginning to capture scenes of children playing under sprinklers or performing the Bomba Plena on 'Old Timer's Day', and harder-hitting images of men shooting up speedballs; a sad but daily occurrence in the tough barrio throughout those years.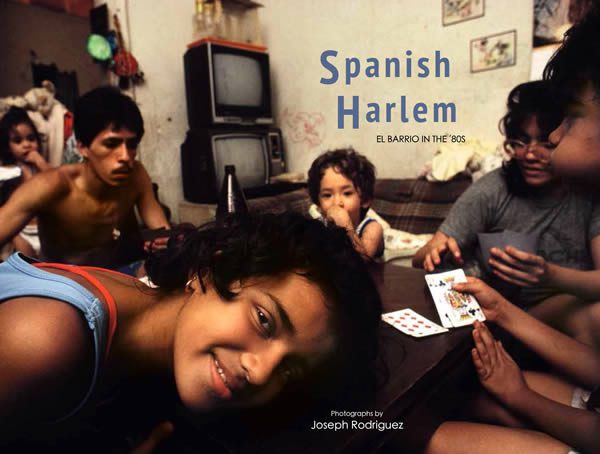 Three decades later, the photographer and powerHouse Books have revisited El Barrio's resilient mid-to-late 1980s and his eternally emotive series — unearthing a wealth of new images and re-editing the originals, turning Joseph Rodriguez's project into a beauty of a new hardbook book entitled, Spanish Harlem: El Barrio in the '80s; a lasting showcase of the photographer's patience and personality, alongside his sharp eye for details and dramatic composition.
Coinciding with the 200-page monograph's impending release on 21 November, the Bronx Documentary Center have put on an exhibition of the same name; running between 11 November – 23 December.
@powerhousebooks
@bronxdocumentarycenter