With 291 guest rooms, an artisan food market, rooftop terraces, restaurants and bars, and event spaces, East London's The Gantry is a multifaceted urban resort and hotel with integrated eating, drinking, socialising and entertaining spaces all under (and some on top of) the same roof.
Designed by leading hotel architecture and design practice Ica, in collaboration with integrated creative agency The One Off, the hotel opened its doors in November 2021 and is now a hot destination for Londoners and travellers interested in creativity and design. The Gantry is already a mecca for local artisans, artists and aficionados of food seeking a design-led space to stay, work, hang and shop.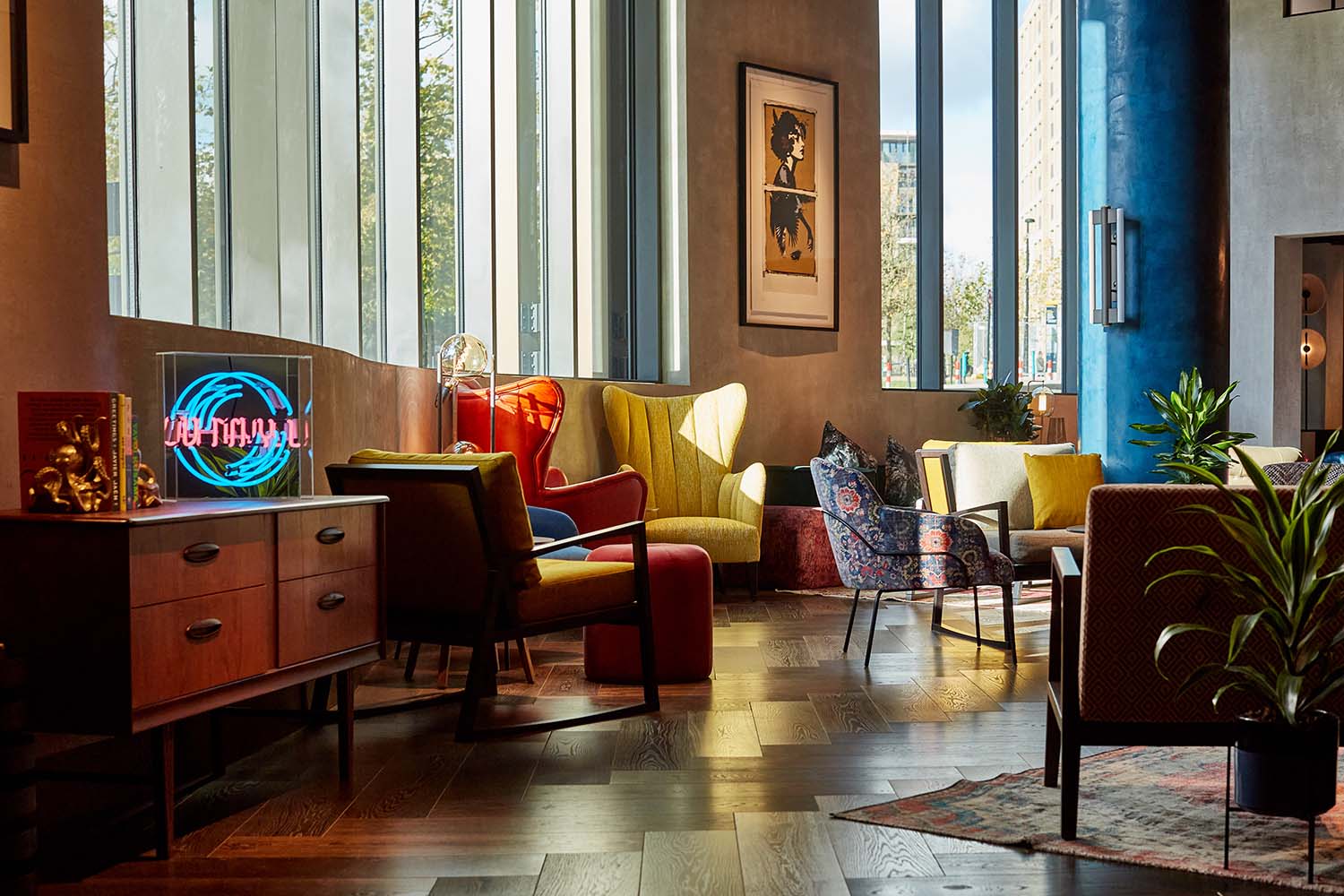 Located in the heart of Stratford, a stone's throw from the Olympic Park, the hotel is recognisable by its exterior design formed by slim vertical fins reminiscent of railway lines. Interiors are warm and intimate, luxurious and modern, with jewel-coloured furniture in the lobby and restaurants, artwork curated by Shoreditch's Jealous Gallery, and a stunning sweeping burnished copper staircase.
Guest rooms cleverly juxtapose old and new, smooth and rough, light and dark. They are a place for guests to rest their heads and get a relaxing night's sleep, and feature luxurious mattresses and sound insulation. Elegantly designed to cater for all your creature comforts, it's outside of the rooms and suites that The Gantry comes into its own; the urban complex so much more than just a place to rest and recuperate.
With several F&B outlets, including an 18th floor sky bar with panoramic views across the city that is already set to rival some of the best rooftop bars in London, The Gantry has embraced its East London environs, whilst incorporating the cutting edge design and architecture that has become a feature of this part of town. A place to discover, dine, drink and delight in, The Gantry London is a major new hub of culture and cuisine for a capital bursting with new hotel openings.
@thegantrylondon
@icastudio_
@theoneoffdesign