800-year-old walls meet turn-of-the-century Belle Époque finesse at Parkhotel Mondschein, which has recently undergone an extensive renovation and will reopen in May 2022.
Located in Bolzano, a city set in a valley amid hilly vineyards in South Tyrol, the historic property is set within a listed building and is home to 76 guest rooms, a variety of culinary offerings, a modern fitness centre, and ample space to disconnect from the mundane; the hotel a place of calm and tranquillity.
Designed by Merano-based interior design firm, Biquadra.com, interiors radiate mid-century grandeur, with shades of green, grey, and brown chosen to emulate Parkhotel Mondschein's mountainous backdrop. Emphasis has been placed on minimalism and subtle elegance, the hotel's host Moritz Dissertori telling us that "beautiful materials, good quality, and intelligent design were top priorities. We wanted to create a place where people could come to rest and take time out. It doesn't require much, but what's there needs to be top-notch."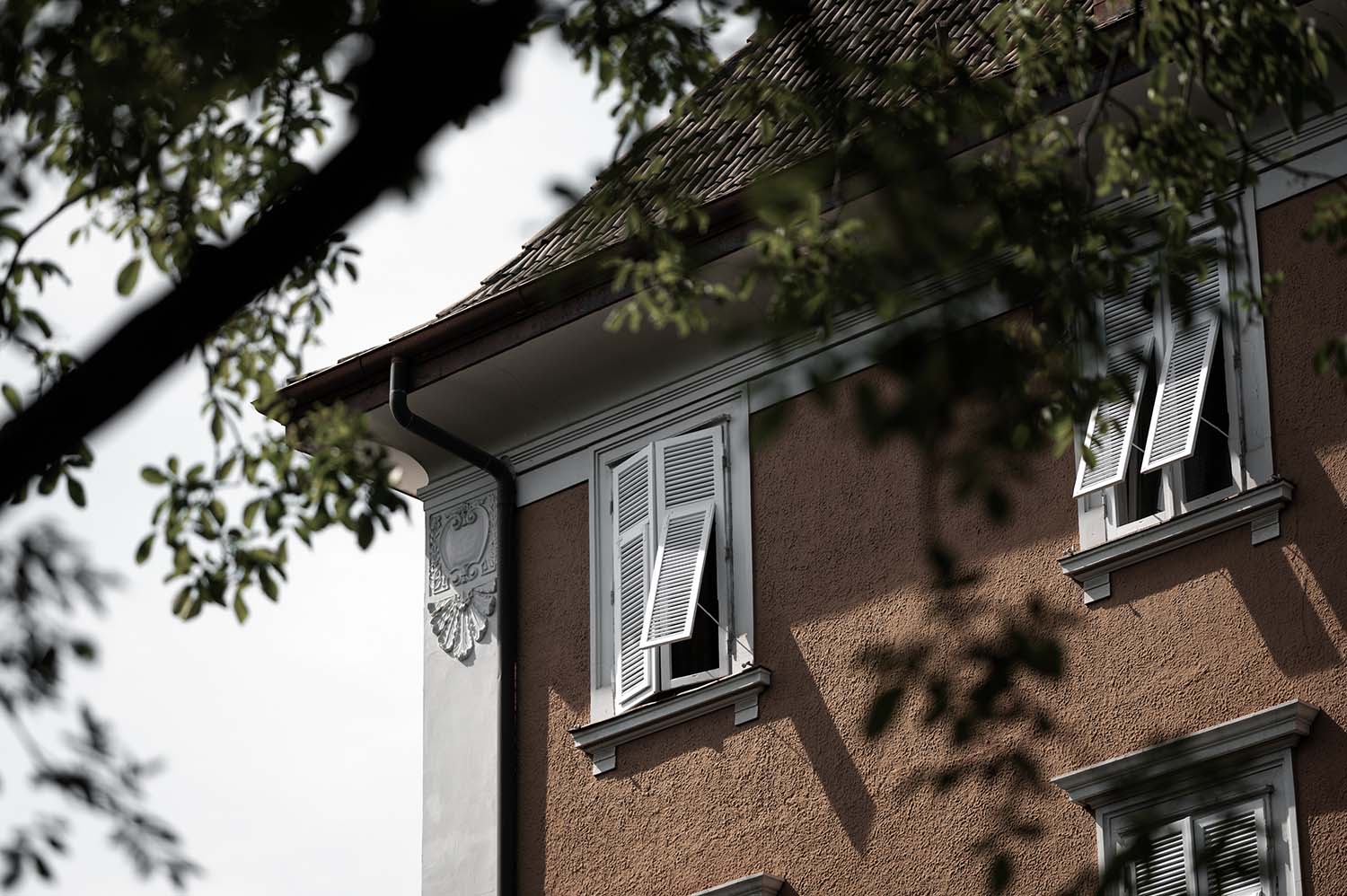 Lending a contemporary twist to the authentic retro design, two artists were commissioned to create artworks inspired by the property as part of an artist-in-residency programme. The works, which consist of paintings and photographs, will be distributed and installed throughout the premises by the artists themselves at the opening.
Arriving at the property, guests will notice the façade's iconic white shutters and the elegant stucco decoration, whilst looming palm trees will help to transport those staying to a much-needed place of serenity.
Luna Bar kicks off proceedings early morning with a breakfast of eggs Benedict, yoghurt bowls, fresh fruit, classic brioche pastries and the finest Italian coffee; the venue as much a favourite of locals as it will be for guests. That's before it steps up a gear to offer small plates, wines and cocktails later in the day.
Whether enjoying Parkhotel Mondschein's luxurious guest rooms and public spaces, passing time in the gym or sauna, or gazing in awe at the mountains from the vast gardens, this is a hotel of disconnection and mindfulness, and a fine spot from which to begin exploring this beautiful corner of the world.