Working closely with the Trento Office of Cultural Heritage, Italian architecture and design studio, noa*, has converted a 17th century monastery into a blissful hotel. The Monastero Arx Vivendi is now a timeless inner sanctum located on the northern tip of Italy's momentous Lake Garda.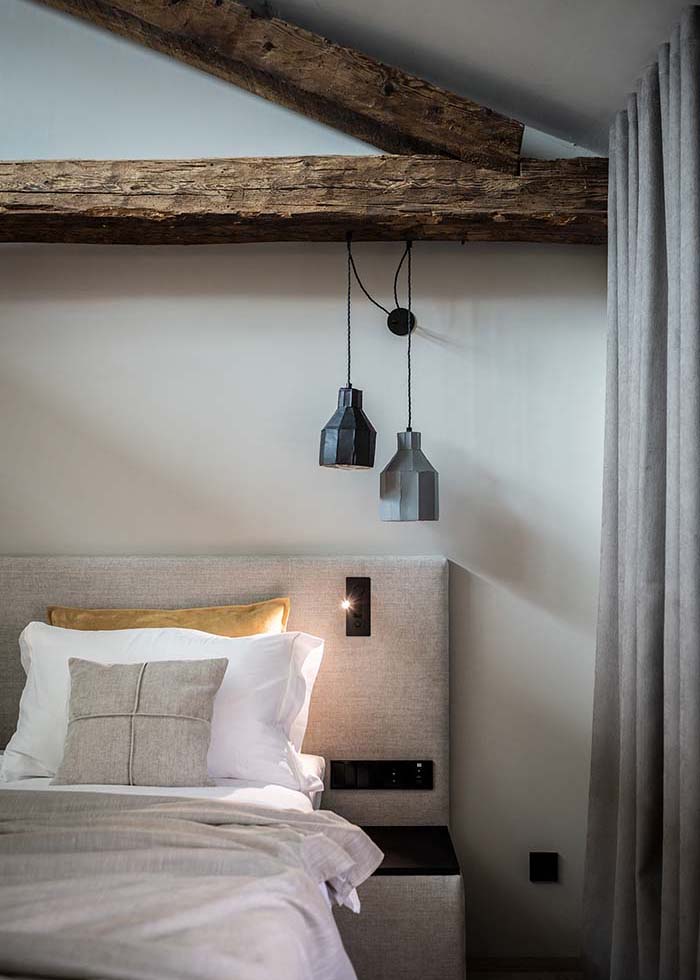 Conserving the charm of its original architecture, restoring it to its former glory and making its most distinguishing elements the main characteristics of the hotel, the studio divided the project into two phases. The renovation and conversion of the monastery, and the development of a new Wellness area; resulting in what noa* architect Francesco Padovan, refers to as: "A refuge that takes you back in time, closely centred around the history and the particular features of this place. And where every construction choice, every material and detail, has been studied to draw on the majesty of the pre-existing context, exalting it and giving it new life."
Whilst half of the Monastery building remains untouched and is currently home to local nuns, the second half now consists of common spaces including a reception, lobby, breakfast room, bar area and kitchen, as well as that wellness area that incorporates 500 square metres of relaxation and treatment rooms, saunas, and steam bath set within the lush grounds. Which is not to mention the 38 sumptuously beautiful guest rooms and two suites.
Split across three levels, the ground floor common spaces feature beautiful rib vault ceilings and a long continuous corridor. Up on the first floor, a majestic central corridor is lined by ceiling beams which stretch out to an impressive 50 metres. Former monastic cells were joined two-by-two to create larger rooms, one 'cell' the bedroom, the other now a bathroom. Last but not least, the second floor is no less striking and boasts a sizeable loft area topped by restored wooden trusses and a skylight that runs right along the length of the ceiling; illuminating the long central corridor and guest rooms thanks to transom windows.
A place of staggering attention to detail that runs through all from the design to the guest experience, Monastero Arx Vivendi is a bolthole of significant grandeur. History, contemporary design, disconnection through wellness, blissful location … this is one of those properties that truly has it all.
@networkofarchitecture
@monastero_arxvivendi