Secretos del Agua opens its first physical outlet in Malaga, the concept store, beauty parlour and hair salon a place for aficionados of the 'conscious beauty' brand to fix up, look sharp, and peruse a curated selection of products on sale.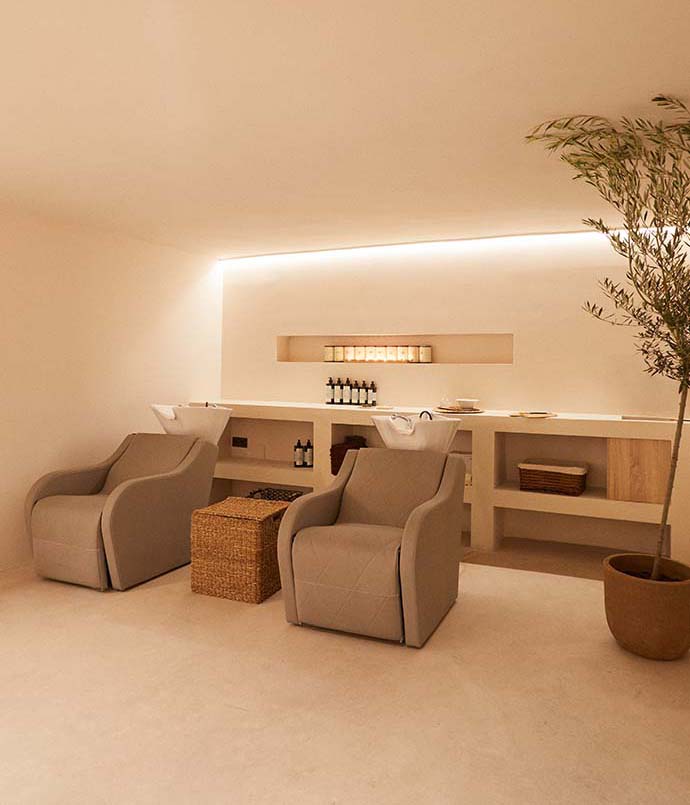 Located in the Andalucían port city of Malaga, the store was designed by interior designer Carolina Gual, who has created a neutral environment that would allow the product to take centre stage.
Bare walls, wood and a polished concrete floor is accentuated by hanging pendants, all giving a natural feel to the premises; extremely important to a brand whose commitment goes beyond providing the best skin and hair treatment, extending their focus to being ethical and sustainable
"Our mission is to build awareness towards a more beautiful, healthy and respectful world for people and the environment," Secretos del Agua's owners explain. "It's not just about the results of the product, it's about how the product is produced and how we can minimise our environmental impact."
Boasting a sizeable hair salon, a lengthy list of beauty treatments (as well as products for the face, body and hair), Secretos del Agua Malaga is a peaceful sanctuary from which to enjoy it their vision of 'conscious beauty'. Gual's passion for simple and effective subtlty in design shines through the space with a cool and calm refinement, the interiors are a harmonious reflection of the brand's own identity and presence.
@secretosdelagua
@carolinagual_