"I made a series of decisions that led to an isolated existence almost by accident," says Cate Le Bon of a year spent in self-imposed isolation, "but it was what I needed to readdress my relationship with music and the world."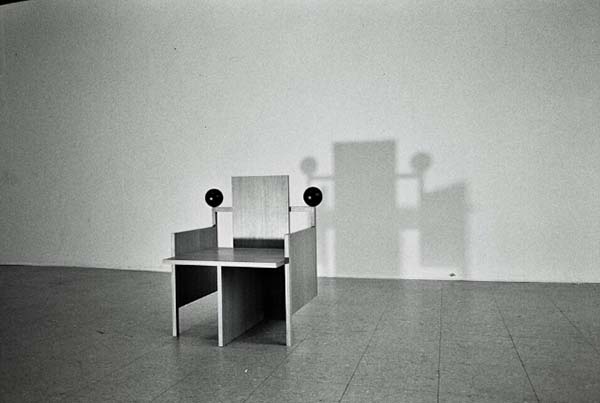 That readdressing has now arrived in the shape of Reward, the Welsh artist's just-released fifth studio album. A record where "playing piano to yourself and singing into the night" has been transposed into an introspective collection of songs that would eventually be recorded across the UK and the United States; trusted musicians such as Josh Klinghoffer and Warpaint's Stella Mozgawa brought in to lend the album its lush and expansive warmth. And a chair.
Enrolling in a year-long intensive furniture making course at Kendal's Waters & Acland furniture school, Cate's latest creative output is accompanied by a physical representation. "I reinterpreted the album as a chair," she tells us, "and have since built two of them. One is missing in action in Marfa, Texas, but I'm open to making more if anyone has the desire to own/burn one." This follows having learned pottery and giving away a ceramic mug with pre-orders of her album, Mug Museum. "I love how all consuming and grounding it is," she reveals of her fascinating forays into the world of design and making. "To hold something tangible in your hand and slowly transform it is very nourishing, it changes the economy of time."
And time is something Le Bon would have a lot during that stint in Cumbria. Was the isolation a sort of escape from our increasingly dysfunctional world? "I think so," she admits. "I lived a very simple existence, and in doing that I changed my attitude to almost everything. It turned on me a few times. It allowed space for life to catch up with me and for me to catch up with life, which came with a few reckonings. So it goes. Playing music became a cathartic outlet for that, and so I wrote the album without the awareness of writing an album."
In an age of friction and disunity, we've all felt as though we'd like to run away from it all. However, in the video for standout track, Home To You, Cate—along with British director Phil Collins—tackle this division head-on; it set in the the Lunik IX neighbourhood of Košice, Slovakia, where marginalised Romanies have been forced to live in dilapidated slums. The proceeds of a number of events surrounding the album's release will be donated to a new educational initiative founded by the video's co-producer, Kino Úsmev, helping the neighbourhood's young people establish connections in other parts of the city through projects such as filmmaking workshops.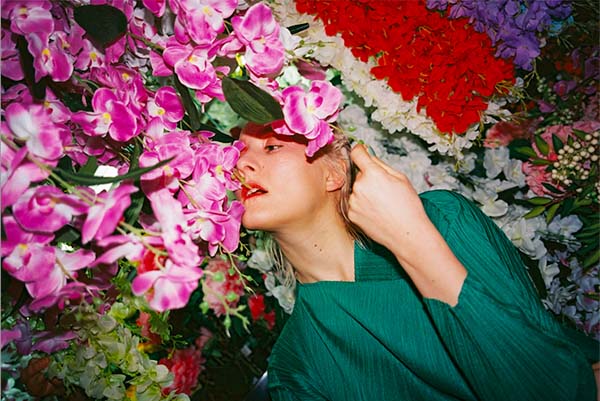 "I don't think we can fully comprehend the routine discrimination, racism and the denial of access to basic needs that many people endure today," Le Bon says of her support for the project. "We can however care and stand in solidarity, take notice and look—especially now whilst the politics of division rage. We must always continue to look, and to not become numb to the sufferings of others."
As Cate prepares to present songs conceived in the rural Lake District at Primavera Sound Barcelona, I ask her about gender equality, the festival having admitted that this year's 'new normal' gender equal line-up was something 'we should have done ages ago.' "I find it baffling and really exhausting," she laments. "There is no excuse. Le Guess Who? and Marfa Myths pull off an eclectic, equal and inclusive line up beyond the parameters of gender. It's not a hard thing to do if thoughtfulness is employed. Their motives are strong and they acknowledge a cultural and social responsibility that comes with putting on a festival."
Finally, the question we're all dying to know the answer to: what craft will Cate Le Bon learn next? "I bought a sewing machine that I'd like to get to grips with, but it looks like a bit of a faff. I'd likely sew my hand to my trousers." The Carmarthenshire creative might not be dishing out hand-sewn pants with her sixth studio album, but you can put your order in for a Reward-inspired chair now.
Alternatively, you can catch her at Barcelona's Sala Apolo tonight at 20:30, as 2019's Primavera Sound builds up to its big days, or throughout an exhaustive tour throughout Europe and the United States.