Much more than 'just' glamorous beach resorts, coastal walks and azure seas, the South of France is rich in culture, architecture, art and tradition. Which is something Belgian writer Eric Rinckhout explores in The South of France for Art Lovers, the latest spin-off title from the 500 Hidden Secrets series of essential city guides.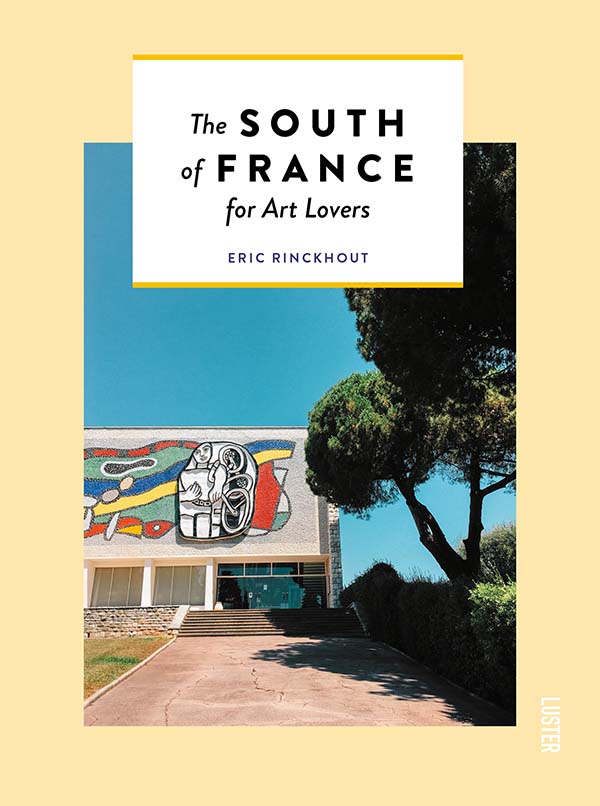 Published by Luster Books, the Antwerp-based publishers behind the brilliant Camper Food & Stories and many other beautiful and inspiring books and guides, this latest title showcases the very best of Southern France for those with an artistic outlook; Rinckhout having compiled a list of 380 exciting spots and presenting them in thematic lists.
As well as imagery sure to stoke the wanderlust in every travel lover, Rinckhout discusses the history, landscapes, lifestyle and architecture of the regions he presents in an informative yet easy to understand manner. Think Nice and Montpellier to the tiniest, unknown villages, major museums with famous works to unexpected surprises in the countryside.
While this comprehensive guide doesn't list everything there is to see, what it does offer is places that will make you love the South of France more than you ever thought possible. Street art, public installations, galleries and festivals, it's an indispensable guide for culture vultures.
Proving that it can give big cities such as Paris a run for its money in the art and culture stakes (as well as listing some fabulous food and drink options for when all things artsy gets a little too much) The South of France for Art Lovers, is an illuminating read. A cultural exploration of this stunning part of the country, it's a must-have for those with a passion for the arts planning to travel to this part of the world.
Priced £18.95, The South of France for Art Lovers is available now from www.lusterweb.com