Food, travel and sublime photography collide in Camper Food & Stories, a stunning 240-page book written by chef and food stylist, Els Sirejacob, with sumptuous imagery coming courtesy of food photographer, Bram Debaenst.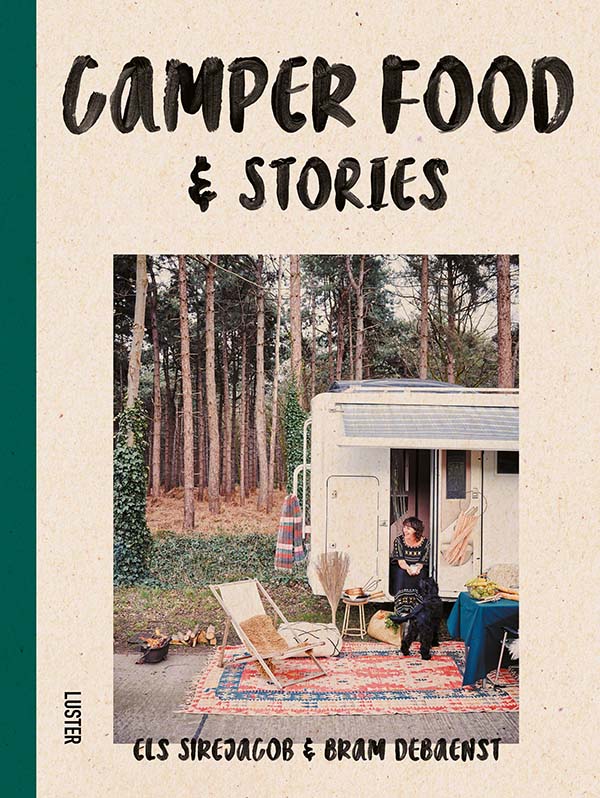 Presented by Luster, a publishing house that focuses on photography, design, food, travel, architecture and culture, publishing around twenty books a year, Camper Food & Stories (available in both Dutch and English) is the result of Els and Bram's shared love of camper van travelling and the slower pace of life, an ode to the feeling that this type of travel affords them; that of a total freedom and excitement for every adventure.
Though essentially a cookbook, the publication featuring many recipes and tricks to prepare good food on the road (or not) all year round, it also serves as a source of inspiration and an ode to beautiful, unspoilt destinations; Bram's whimsical photographs able to move the viewer and dream of being at one with nature, enjoying a good feast after a long day on the road. Corresponding to the different regions and countries Bram and Els have visited in Europe——from the Black Forest in Germany to Cornwall, from the Ardennes in Belgium to Albania——Els introduces a route with some wise words and a series of delicious recipes for the road, using largely local ingredients to create tasty dishes, some traditional, some with a modern touch.
From beaches, viewpoints, towns, markets and secluded parks to the fellow campers they've met along the way, Camper Food & Stories is as much for the experienced road traveller as it is the newbie or simply curious. It's a publication for inquisitive souls who love to meander, those who seek likeminded companions, or not, camping suited to those who prefer to go it alone as much as those who like to gather around a fire pit on larger sites. A heartfelt and deeply authentic document of life on the road and a deep-rooted passion for food Els and Bram's irresistible publication is a must-have for anyone with travel, food (or better, both) in their blood.
Priced 25€, Camper Food & Stories is out now from Luster.
@lusterbooks
@els_sirejacob
@bramski_foodphotographer