Optiek Hons reveal a considered new design-led space in Dilsen-Stokkem, the Belgian optician and specialist of 'eyewear with attitude,' unveiling an all-new vision for retail in the optical field.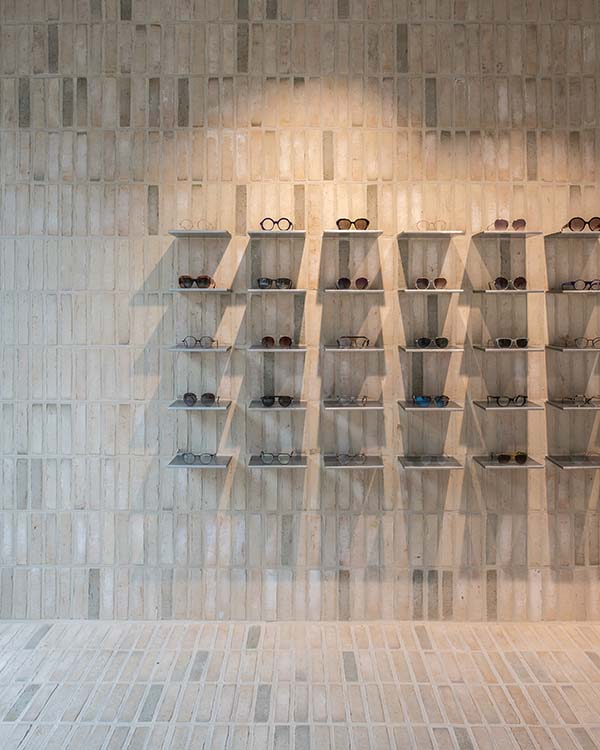 Conceived by design agency, Zware Jongens, who were given total carte blanche by owner Michel Hons, the Belgian store is inspired by the notion of 'to see and be seen', and enhances the traditional optician visit through stunning mirror panelling, clever grid-design, and select materialisation; the store dissolving the barrier between inside and out to become a dynamic sanctuary that ensures its clients feel immediately welcome upon arrival.
Customers can see their eyewear from all angles thanks to mirrored panels that line the length of the store's right-hand side, also adding the illusion that the narrow building is actually larger than it really is. Mirrored doors run from front to back (a reference to eyesight itself) and house a multitude of secrets and innovations; from a central atelier for Hons's repairs and adjustments to an office for vision and hearing tests, out-of-sight storage, and even a cocktail bar that sees to the optician's singular essence of customer care.
Simplicity was key for Optiek Hons, creating a space where clients feel comfortable, and where the eyewear can speak for itself. With material choices that include green-stained wood, custom tables with metal legs and dark brown leather tops——and that small but perfectly formed patio at the back——Zware Jongens' considered approach to authenticity ensures the brand's latest opening is a sight to behold.