Shunning the noisy, over-saturated and deliberately worn down interiors of typically clichéd Mexican restaurants, Gdańsk-based design practice, Akurat, instead opted for limited materials, earthy tones, tactile textures and a subtle, sculptural approach to detail at Luis Mexicantina.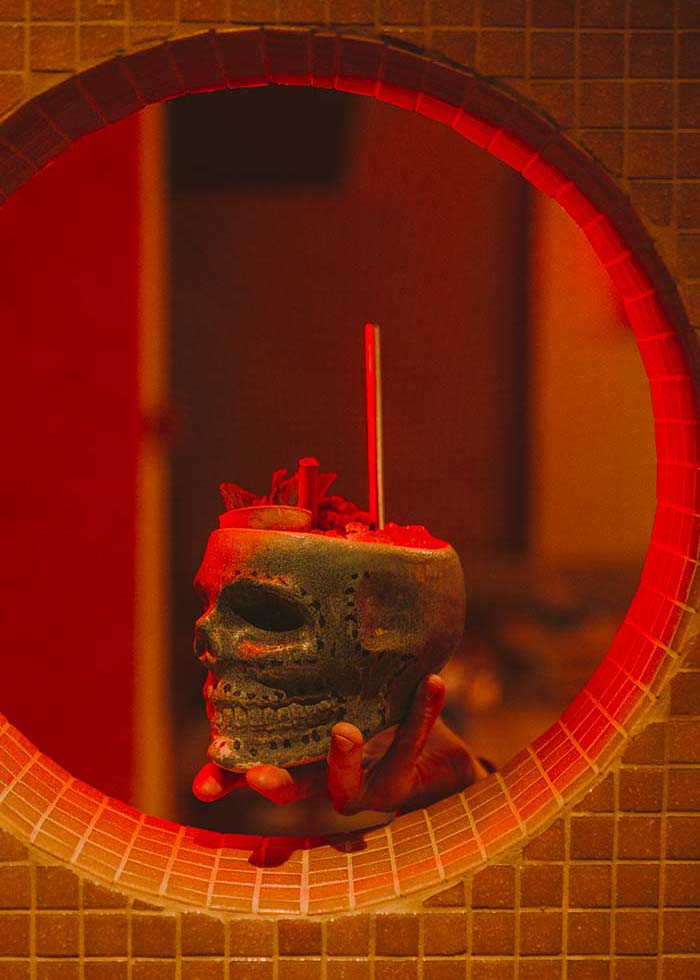 Inspired by the 'emotional architecture' of late Mexican architect and engineer, Luis Barragán, as well as the feeling of warmth and nostalgia "we feel whilst in the desert watching a sunrise or sunset", this Gdynia Mexican restaurant is a laid back cantina by day before transforming into a hip cocktail bar at night; its authentic aesthetic equally fitting of each mode.
Terracotta tiles, meranti wood, glass mosaics, natural wicker, mood lighting and a variety of cactus give lend the essence of Mexico to the 107 square metre space, Akurat also responsible for both the furniture design and a memorable visual identity. Custom clay pottery was produced by Polish company Shadowland, whilst handwoven textiles came courtesy of Woolendorf.
A simple yet stylish space that allows the food to take centre stage, at Luis, less is most definitely more; the minimalist design approach the perfect antidote to the modernist city of Gdynia and accompaniment to the fiery and flavoursome comida Mexicana.
All the emotion and inspiration of Luis Barragán's vision of Mexican living fused with fun and an offbeat sensibility, raise your micheladas to Gdynia's luscious Luis Mexicantina. Salud!