Meaning 'Good Morning Ice Cream' in English, new Gdynia outpost, Dzień Dobry Lody, is delighting locals and visitors with craft ice cream—spooning up flavours such as caramel butter with roasted sunflower seeds; violet with blueberry; chocolate with orange and chilli; and lavender with honey. All created from 'real produce' such as milk, cream, fresh fruit and chocolate.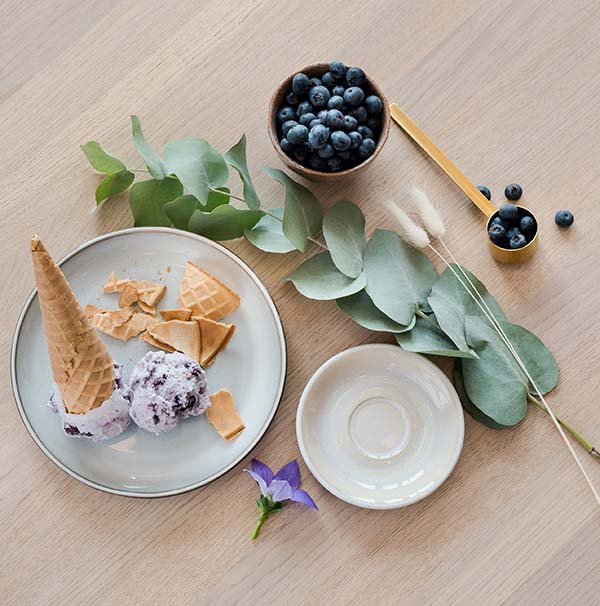 Served out of a charming café in the heart of the Polish city—the historic house of Wójt Radtke, to be precise—the newly established premises was designed by studioturbo.pl, owners Jakub and Monika Niemc having briefed project leader Paulina Kisiel to create a space that would "serve as a pleasant respite after a crowded beach or an intense day in the city."
With 'ice cream, nature, and Gdynia', making up the core of the design objectives, the café features a palette of neutral colours that nod to dune plants or the delicate sand of the city's beaches, whilst stained oak was used to provide a natural, inviting shade, and sits alongside a bright terrazzo pattern that evokes feelings of nostalgia. Modernist curves draw attention to the bar—a central point where the majority of the action happens—whilst original brick, with its clay, earthy colour, was recovered in the restoration, and fits the natural tone of the ice cream shop, adding a further welcoming element.
With coherent branding and logotype by Jacek Wielebski from Traffic Design, and vivid rusty-orange coloured lighting from Tri-City lighting studio, Dzień Dobry Lody is quite the spot to enjoy great quality ice cream, coffee, and company; all from some stellar surrounds.
@studioturbo.pl
@traffic_design