Five years after their initial design of two Michelin-starred restaurant, Kadeau Copenhagen, OEO Studio has updated and expanded the space with the incorporation of a private dining room; with plans to add a greenhouse early 2021 set to offer views over the private courtyard garden, as well as additional seating.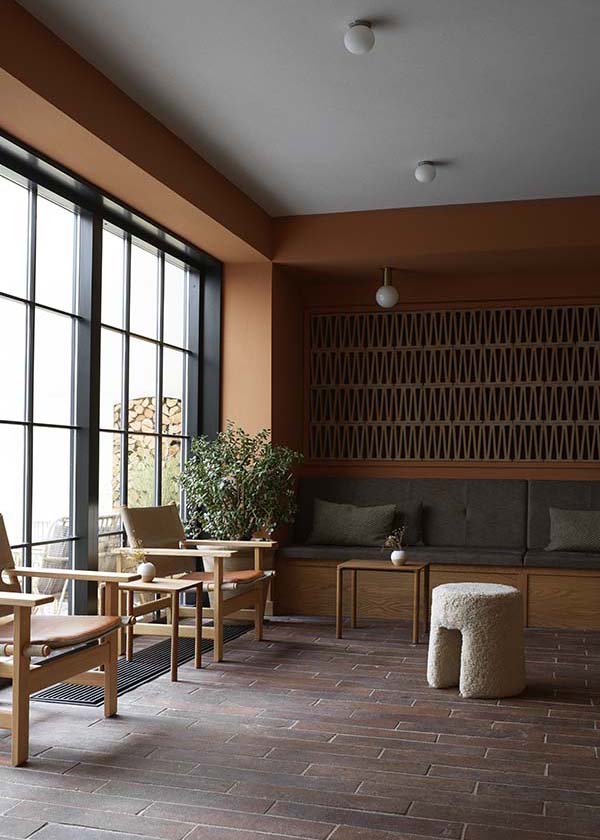 "Kadeau, and the people behind this project have a special place in our hearts and we are extremely proud of the space." Explains Thomas Lykke, co-founder and creative director of OEO Studio (previously seen working on an impressive project for lighting giant, FLOS) of their work. "The original design was exactly what we had envisaged, yet as a designer there are always things you want to do slightly differently, or even re-design if given the chance. When head chef Nicolai Nørregaard called, I thought now is the time to improve and create an even more extraordinary experience for the guests of Kadeau and create an even more charismatic and welcoming design."
 
The subtle but stunning refresh of a noted eatery sees no surface left untouched, the refined materials, warm colour palette, bespoke furniture and lighting and artwork all selected to translate the gastronomic philosophy of the restaurant; each and every element harmonious in creating the ideal ambience and sense of place. Ring the doorbell, step behind the inconspicuous wooden façade, and be slowly enveloped by the sophisticated and intimate space that OEO Studio have reimagined.
The newly extended lounge is filled with custom seating from Fredericia and wall-lighting from Astep, whilst the main dining room now boasts a large wine room which is hidden behind bespoke iron doors and windows; floor, walls and ceiling all covered in hot rolled steel. A private dining room seats 14 diners and features an open service kitchen, as well as a bespoke long dining table using extra wide planks from Dinesen; complemented by a refined bespoke metal frame, all designed by OEO Studio themselves. A wine cabinet has been decorated as a cabinet of curiosity, filled with glass jars containing preserved foraged fruits, herbs and found objects.
A soothing space of true authenticity, two Michelin-starred Kadeau is a small piece of Bornholm in the middle of Copenhagen.