It was the year when Dr. Emmett Brown lent us all his DeLorean. March to June was a decade long, and now it's a case of "how the bloody hell is it Christmas already?" The year we'll talk about until the day we day. And it still isn't over yet; just enough time for an alien invasion. Anyway, enough has been written about 2020 to wrap around Jupiter a million times. Probably. So it's time we put 'The Covid' to bed for a bit and made us and our loved ones feel a bit better about all of this.
It's Christmas time. It's gift time. Switch off Netflix for five minutes and dive into some creative ideas to bring a little joy. See you on the other side.
Four&Sons, Pack of Dogs
Combining culture and canines, Four&Sons has been 'up there' on our favourite publication list for years; founder and friend of We Heart, Marta Roca, chronicling the world of fascinating people and their dogs over an impressive 10 issues with her core network of photographers, writers and illustrators. This year, the crew dip their toes into the esteemed realm of book publishing with Pack of Dogs, a homage to pup and pop culture; the black and white photo book featuring a foreword by Ozzy Osbourne, conversation with Wayne Coyne, and quirky illustrations by San Francisco-based artist Michael Gillette.
"Fascinated with the look of musicians and how they influence fashion and street style," Gillette has converted some of our favourite musical artists into pooches; from Amy Winehouse as a Chihuahua to PJ Harvey as an Afghan hound, or Neil Young as a Vizsla, Pack of Dogs is a riot of four-legged brilliance.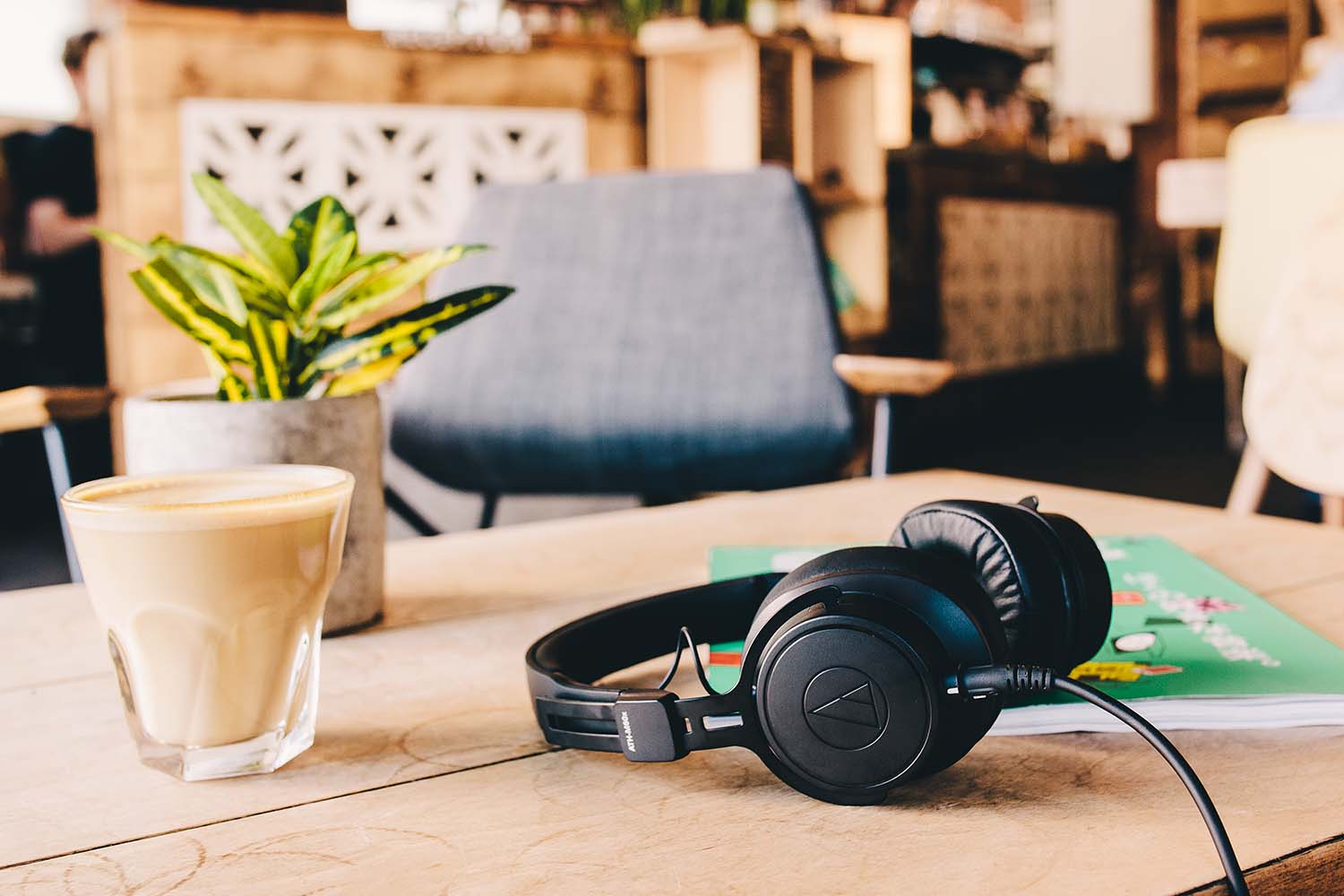 Audio-Technica, ATH-M60x
A year spent largely at home, 2020 will certainly be one to remember. Whilst not particularly favourably, it has given mankind time to reflect upon and reconnect with the simpler things. For us, 2020 has afforded us the joy of rekindling our love of home DJing, an experience made all the better by Audio-Technica's ATH-M60x On-Ear Professional Monitor Headphones, which are built on the acclaimed M50x sound and deliver exceptional clarity throughout an extended frequency range; making these the ideal headphones on ear for studio and professional use.
Aesthetically pleasing and comfortable to wear, the low-profile, closed-back design provides superb sound isolation and a great fit; the premium, memory foam earpads and headband enabling the headphones to be worn easily for hours on end. The clubs may be closed, the festivals abandoned, but the beat hasn't stopped.
Get them Here / @audiotechnica_eu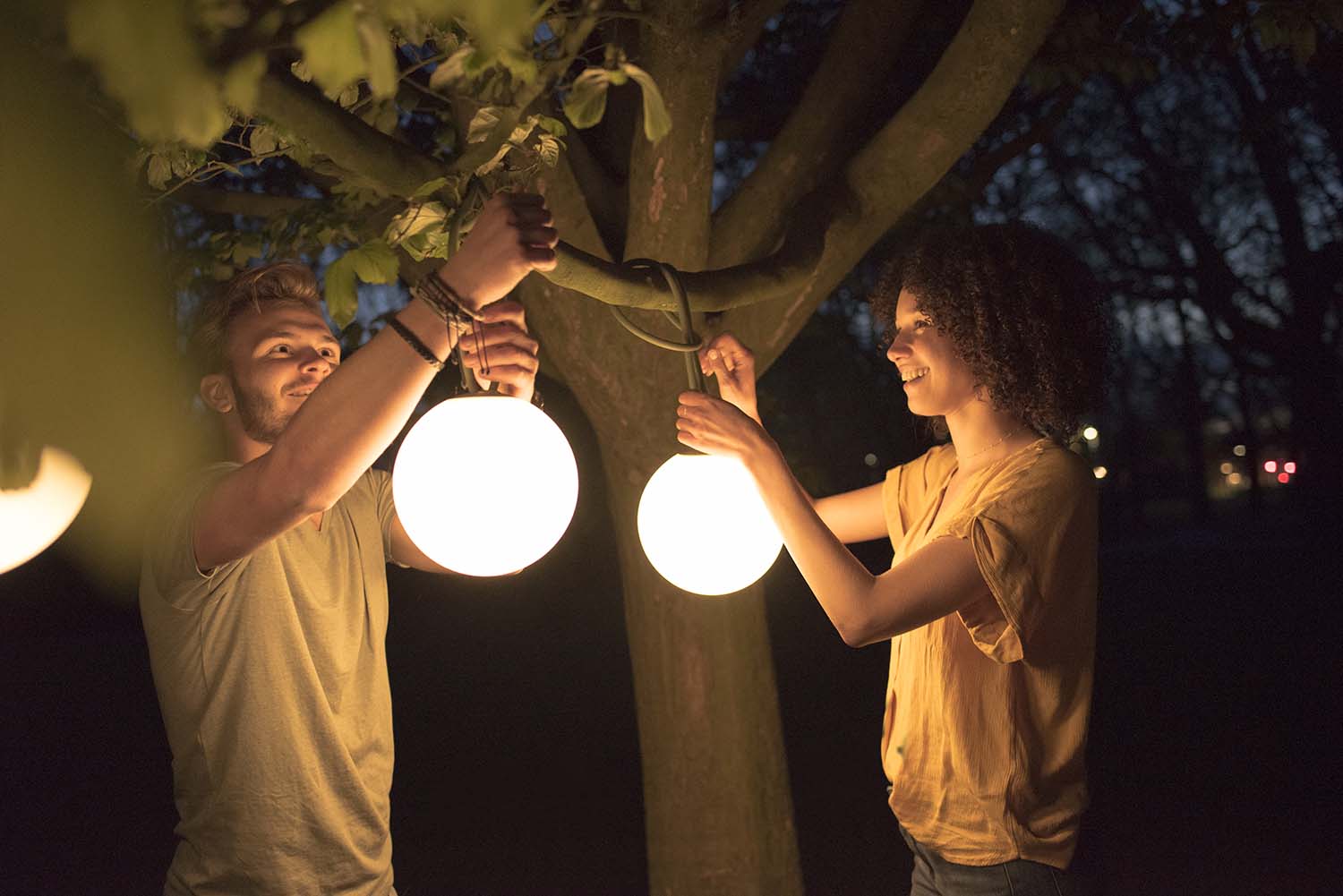 Fatboy Bolleke
A wonderful wireless sphere, the Fatboy Bolleke lamp will add a twinkle to any space; the strong and perfectly formed ball able to create the perfect setting with three light modes and a 100cm hanging loop. Designed by Nathalie Schellekens, Bolleke can be used indoors as well as outside, the three settings (which range from six to 24 hours of battery life) perfect for an ambient bedroom glow or to pimp up your outdoor dining space. Hang it from your fence, parasol, gazebo, or place it next to your bed, Fatboy Bolleke is a versatile spherical lamp that will add a glow wherever it goes. Grab a blanket, pour yourself a stiff drink, hang up your Bolleke and let's get the festive season started already.
Get it Here / @fatboy_original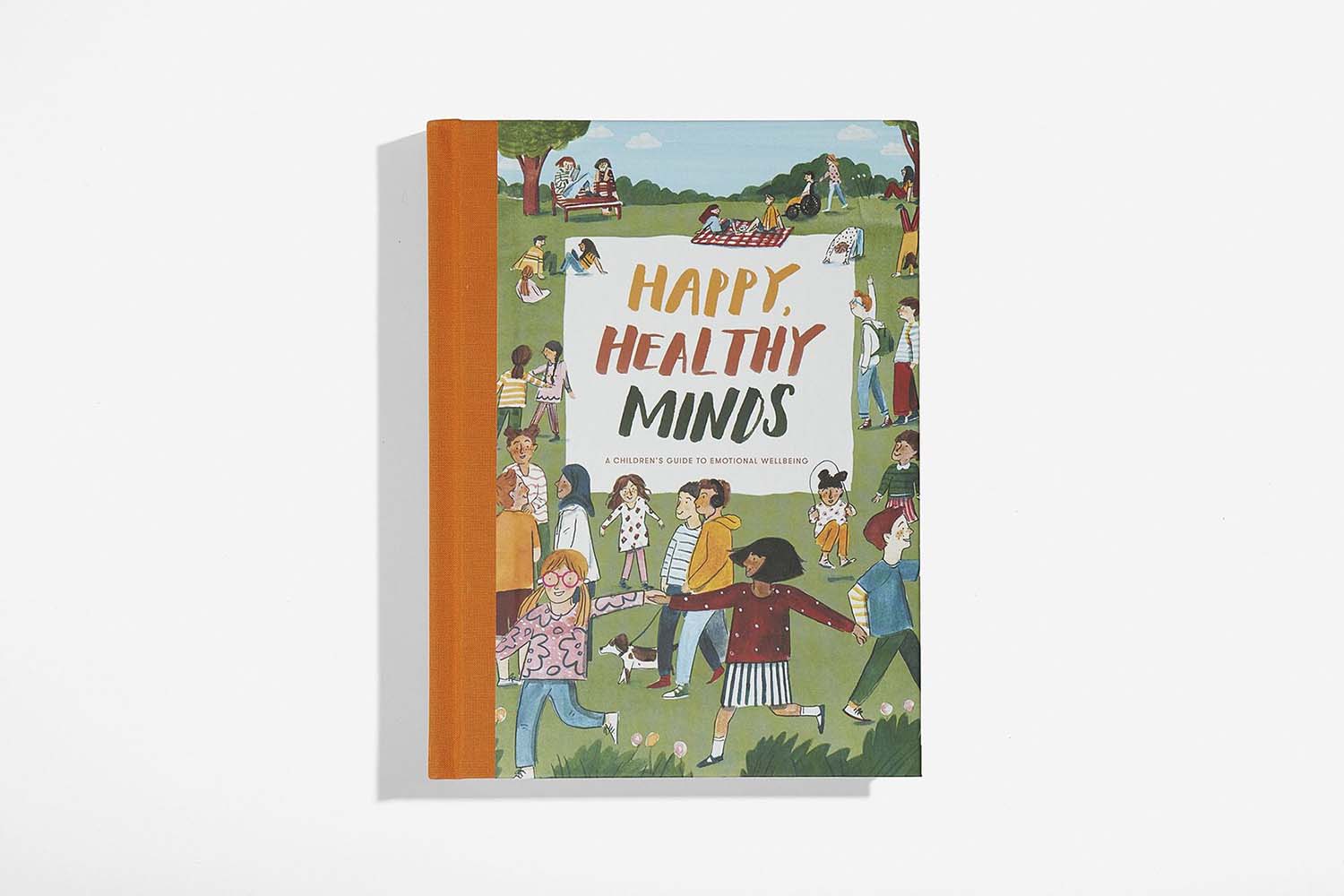 The School of Life, Happy, Healthy Minds
Happy, Healthy Minds by The School of Life is, in our opinion, a bloody fantastic idea. A children's guide to emotional wellbeing, the guide is designed to help youngsters become more in tune with their emotional needs by exploring a range of common scenarios and topics that have the capacity to cause their minds difficulties. A supportive framework encourages children to open up and face head on the dilemmas of growing up; topics such as parents not understanding, finding it hard to make friends, and 'when we feel anxious or lack confidence' making this wonderfully illustrated and thoughtful book a must have for any household with children.
Get it Here / @theschooloflifelondon
Wavey Ice Christmas Hamper Box
After everything that 2020 has thrown at us, these boozy hampers by Wavey Ice are just the thing to get us merrily to the the point where we can all look forward to a better (yet probably no less boozy) 2021. The limited edition kit features ten Kola & Spiced Rum pops (6.25% ABV per 80ml serving); one Dutty Wine mulled wine & Rum pouch (10% ABV per 350ml serving); one Kold Sauce fermented hot pepper sauce; and a pair of Wavey Ice tie dye socks, with limited edition stickers thrown in free for good measure. Fun and boozy, get your wine mulling, kick back, and enjoy a very merry Christmas.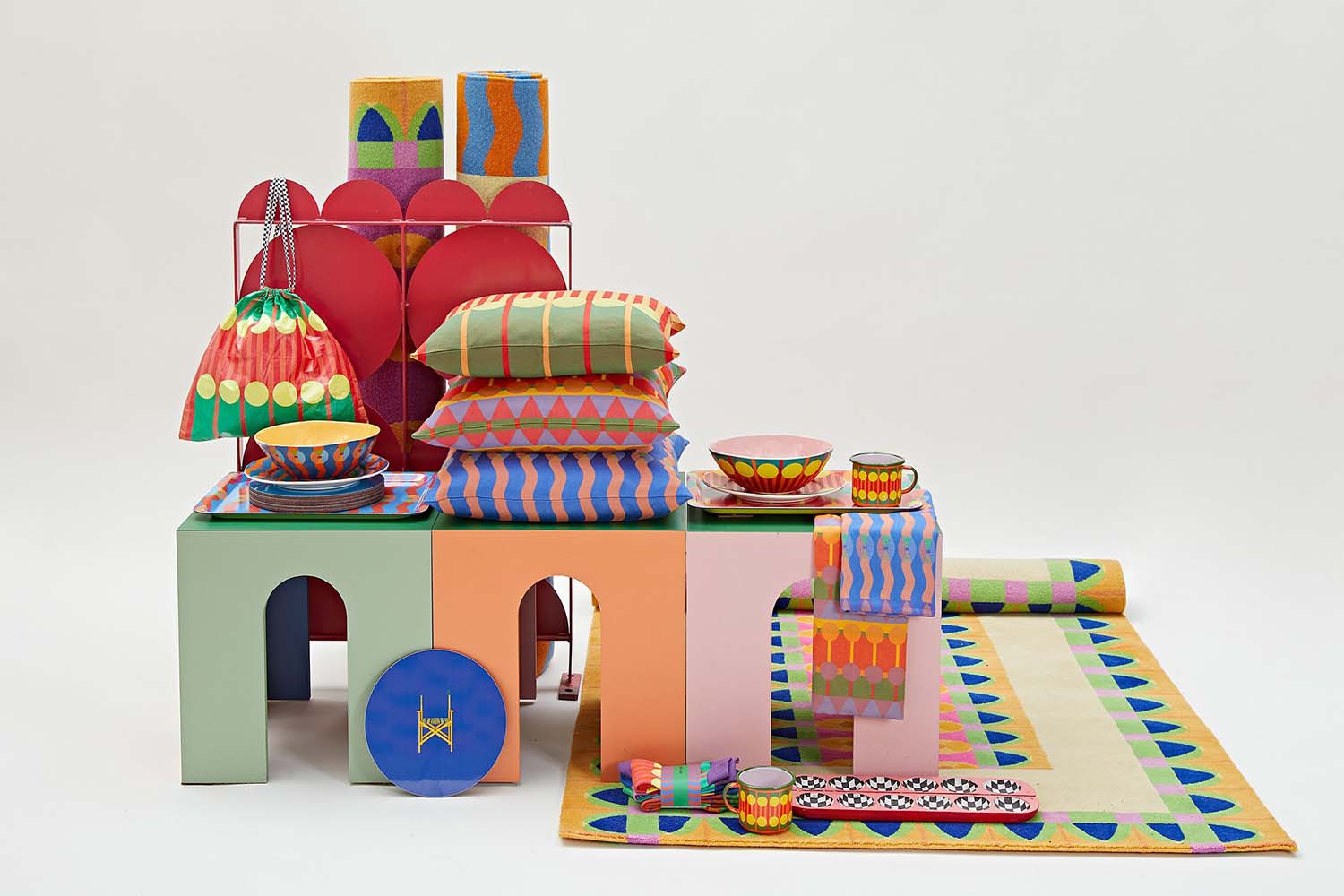 Yinka Ilori Homeware Collection
The first homeware collection of Yinka Ilori, a London-based multidisciplinary artist of a British-Nigerian heritage, is a continuation of design work inspired by said heritage, as well as his childhood. Simply popping with colour, the functional household items have been reworked as vibrant artworks combining abstract, technicolour pattern and contemporary craft. From cushions and rugs to tablecloths, trays, mugs and tableware, Ilori's pieces spark joy upon sight; a tonic we all need as the year to end all years draws to a close.
Tesalate Workout Towel
Antibacterial and odour-free, Tesalate's Workout Towels have been designed to accompany you on your fitness journey. Using patent-pending technology to engineer a safe antimicrobial additive to the very core of the fabric, these double-sided towels remain fresh regardless of how intense your workout is. Lightweight and compact—measuring a perfect 100cm x 45cm—the towels are also available in a variety of sweet designs, meaning no matter how sweaty and dishevelled you get, you'll still be sporting the best looking piece of kit to wipe it all away.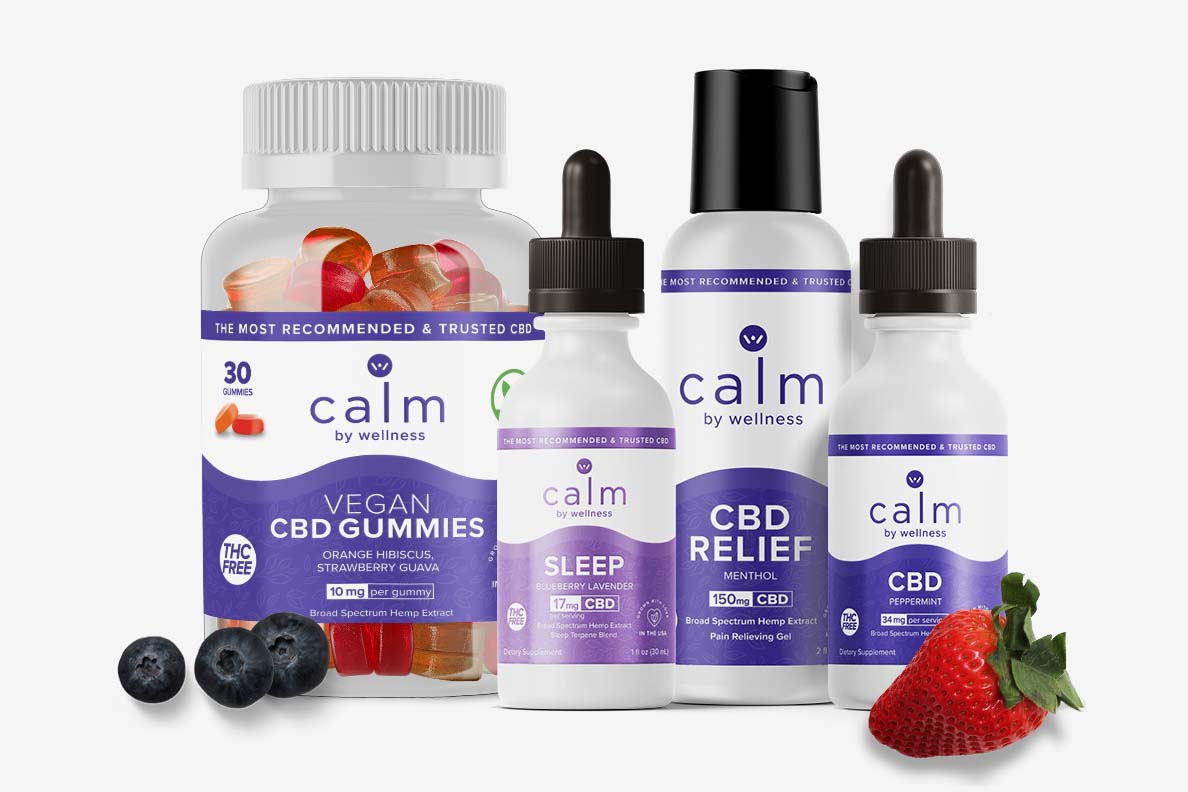 Calm By Wellness
The best health and wellness gift idea for people that want to sleep better, relieve pain, reduce stress and anxiety, and improve their daily life, Calm By Wellness is an all-natural wellness product recommended by thousands. Suitable for both women and men, all plants are grown in the USA and manufactured with strict CBD oil lab tests to prove it's the cleanest, highest quality CBD in the world. 100% transparent from soil to oil, Calm by Wellness is a community of doctors, scientists, farmers, researchers, and everyday people who've created the most recommended Hemp CBD oil in the world.
With all-natural health and wellness products you can trust, grown and shipped from the USA, offering free shipping in the USA and sold with a 30 day satisfaction guarantee, Calm by Wellness is both THC Free and ISO 9001 and cGMP Certified.
Follow this link for 20% off your order with coupon code STAYCALM20.
Get it Here / @calmbywellnessco
ChattyFeet, Literature Sock Set
On a mission to make the world a happier place from the feet up, ChattyFeet was born after pondering the thought: "what if our socks could talk?" More than 40 designs later—from creatives the world over—ChattyFeet have branched out into the world of kids' socks (every adult design also featuring a mini-me version), mugs, enamel pins and paper models. And, with Christmas around the corner (as well as the need to support small, independent brands more poignant than ever), what better way to fill a stocking than with a set of illustrated character socks? Perfect for the book lovers in your life, the Literature Sock Set features Virginia Wool, Marcel Proustoe, Jane Austoe and Ernestoe Hemingway. Pop them on, pull them up high and start the conversation flowing.