Located among the dunes of North Holland's Castricum beach, Beach Hotel Zoomers is a stunning creative collaboration between Dutch interior brand HKliving and the property; the design-led concept born this year to offer guests a slow pace of life amid nature and the bracing coast.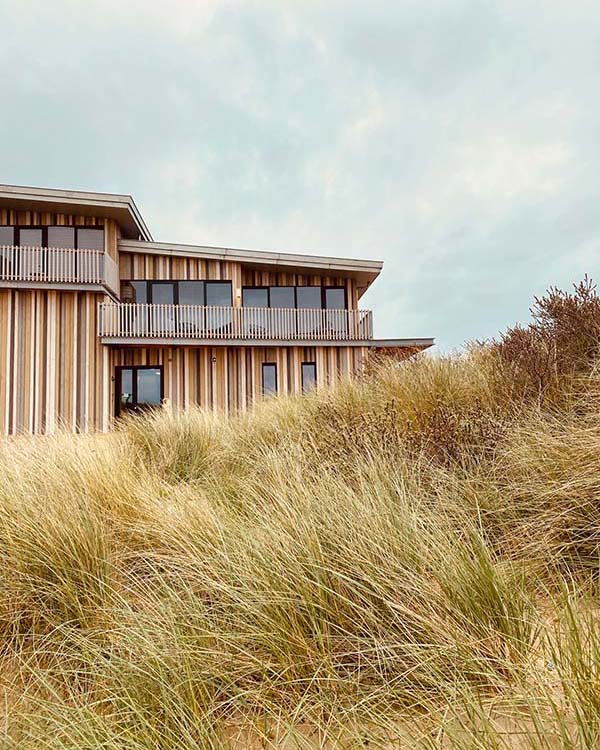 Opening the Zoomers Beach Pavilion back in 2007, the bar and restaurant is a draw for locals and travellers in the know, each flocking to devour honest, local products and a good glass of wine. It seemed natural to eventually offer accommodation for those wanting to stay overnight or longer, and undeterred—yet taking all necessary precautions that Covid-19 has enforced—the HKliving Suites and HKliving Apartment were created.
Simple and pure with beautiful nuances in colours that draw guests closer to the nature that surrounds them, the outside of the building reflects the inside; its interiors a mixture of natural and raw materials. Boasting either dune or sea views, and within walking distance of the beach, rooms have been styled by The Other Season and feature elegant linens, chic ceramics, a small terrace and kitchenette, alongside bespoke items that can be bought in the hotel's beach shop.
Intimate, stylish and inviting, be at one with nature and decadent design, the HKliving Suites and Apartment (the latter available in the basement and featuring its own garden) providing Zoomers guests with an unexpected slice of style to lap up from a stunning location.
@hklivingsuites
@strandhotel_zoomers
@theotherseason