As we grow up, we learn that fashion is an ideal form of self-expression. It's only normal to get tired of the same everyday outfits, so it's always a good idea to spice things up and use your clothes to express your inner self. There is no better way to show off that free spirit than by adding a touch of unexpected edginess to your everyday look. This style is more about owning yourself and less about being perfect or worrying what others might think. It's no wonder edgy clothing and accessories have been present for more than five decades; mixing and matching these items is fun as well as fashionable.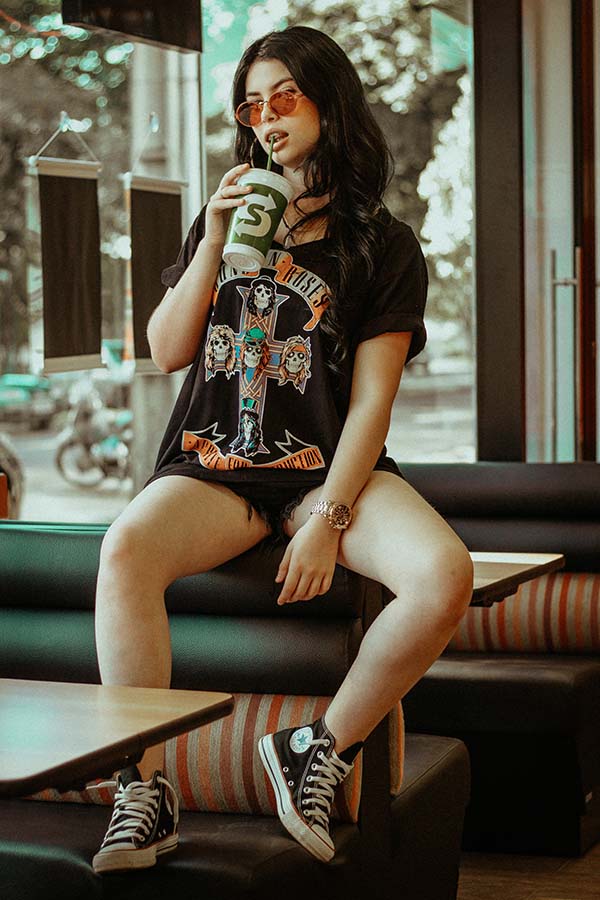 All the different variations of rocker-chic fashion are the reason why it never gets old, and by combining edgy pieces from different aspects you can always create a unique, eye-catching outfit. Gone are the days of excessive gothic makeup and baggy grunge costumes. Nowadays, if you want to achieve an avant-garde aesthetic, the key is to wear certain colours and always add a dramatic feature to your look. Whether you prefer the gothic, '90s grunge, punk or glam look, these tips will help you embrace your inner bold, rocker chick through your everyday outfit.
Make A Statement Through Your Graphic Tee: Nothing will give you a chance to say something by saying nothing at all as much as a vintage concert t-shirt or your favourite slogan tee. They are great for casual affairs and combined with slim, ripped jeans will give you a feeling of that simplistic, yet sassy edgy style. The great thing about graphic tees is that they are available literally everywhere and the options are limitless, so you can opt for anything from wearing the symbol of your favourite band to a not today Satan shirt or any other bold print. Bonus points for tucking your tee or long-sleeved shirt into your shredded denim shorts, or ripped jeans with cowboy boots.
Invest In A Quality, Timeless Piece: Edginess is timeless, so one of the main features of this style is investing in a classic piece that will stand the test of time. Achieving this style shouldn't hit your wallet hard, but there are some key items that are simply worth forgetting the price tag for a minute and focusing on the piece that will outlast every trend. A good quality leather jacket or a pair of studded boots are proven to be a game-changer in the wardrobe. If you take proper care, they can last for years and are one of the few pieces that look better as they age.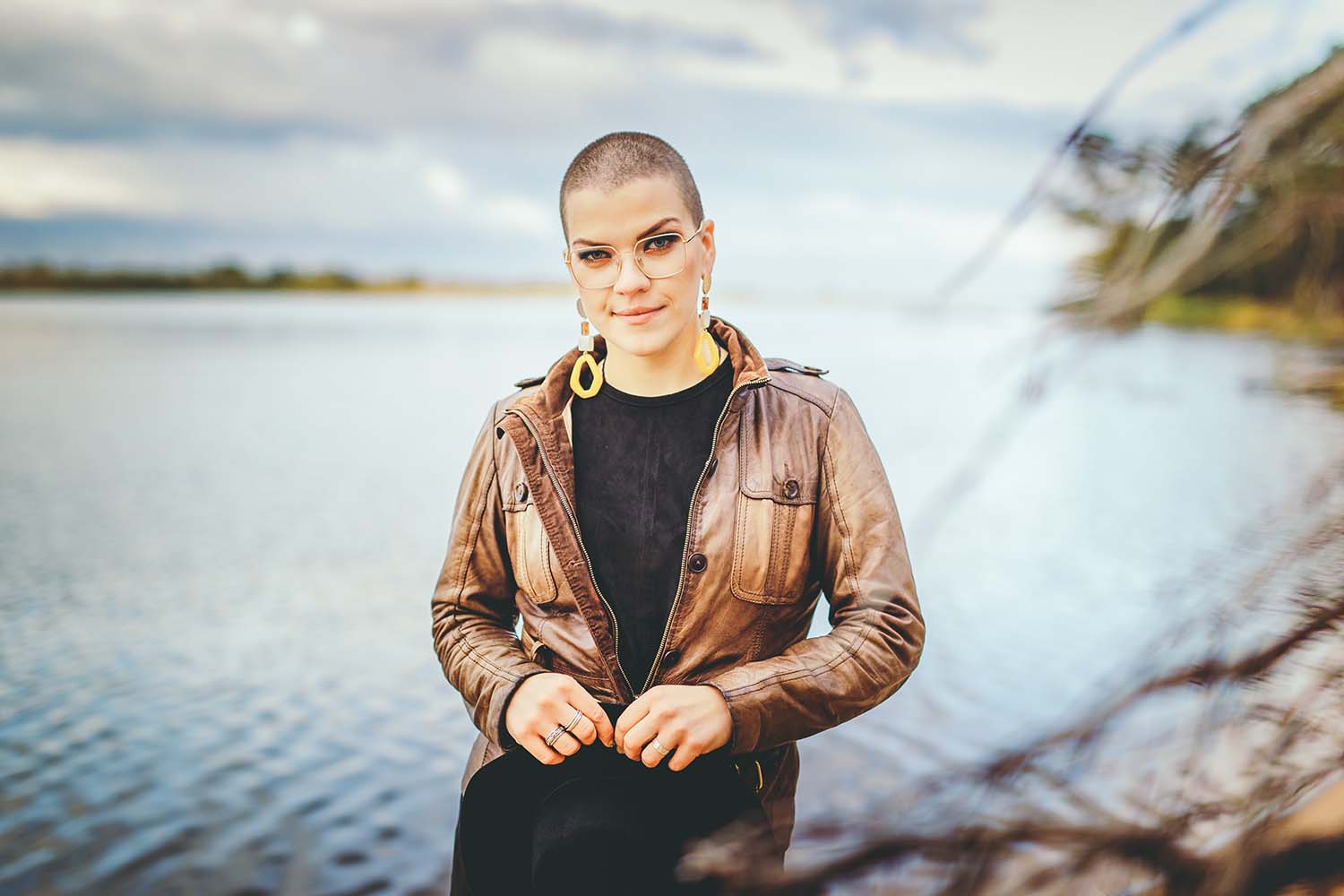 These two items will do wonders for giving your closet an edgy vibe. Whether you mix them up separately or wear them both in an outfit, you'll always be able to create an original look. You can wear your leather jacket in many variations, as it's a fantastic layering piece that even works with a floral dress or a pastel tulle skirt. The same applies to studded boots. You can roughen up a delicate, romantic dress by pairing it with a pair of studded boots and by adding some cool jewellery, or simply combining it with dark slim jeans, a loose-fitting tee and a denim jacket.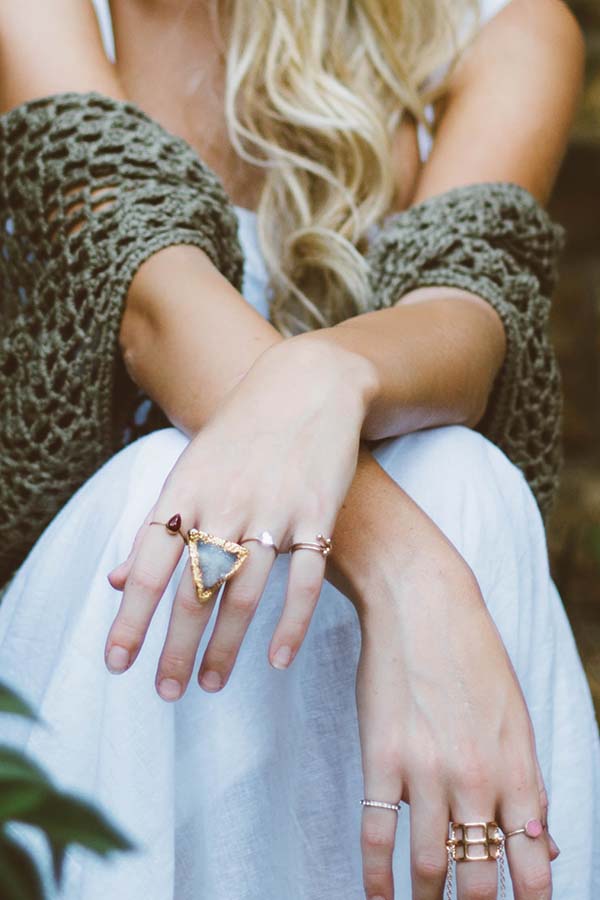 Details Are Everything: The easiest way to add some edgy style vibes in an everyday look is through accessories, like hats, shoes, and jewellery, while keeping the clothes classic. However, as soon as temperatures get higher, it's a lot harder to do that, so instead opt for edgy details in your clothes as well. Angular patterns, cut-outs, anything triangle shaped and sharp-looking and exposed zippers are always welcome when adding edgy details to classic items.
Zippers and Angles: In the front neckline, on the pockets, sleeves, or along the shoulder; zippers can be anywhere and take your classic piece to the edgy classic side within seconds. When you go on a hunt for the perfect jacket, bear one thing in mind: the more zippers, the merrier. As far as angles are concerned, asymmetry, angular patterns, and V-necklines are all pointy, so anything sharp, angular, or irregular is a shape that you'd want in your outfit.
Accessories: It may be a bit of an exaggeration if we describe edgy accessories as stabby, but they're definitely angular, sharp and textured. They should have the power to express the inner rock chick, even when matched with classic, or romantic pieces of clothing. Bags may be quilted, studded or have extra zippers and chain details.
Black Is As Edgy As It Gets: If black is one of your favourite colours and you want to prove those who say "it's not actually a colour" wrong, now is the time. As soon as you pick out your leather statement jacket, it's time to pull out the black clothes from your closet. Black is mysterious, powerful, bold and versatile, and these terms also happen to be the definition for edginess. Match black jeans with a basic t-shirt and add your moto jacket to create an original, bold vibe.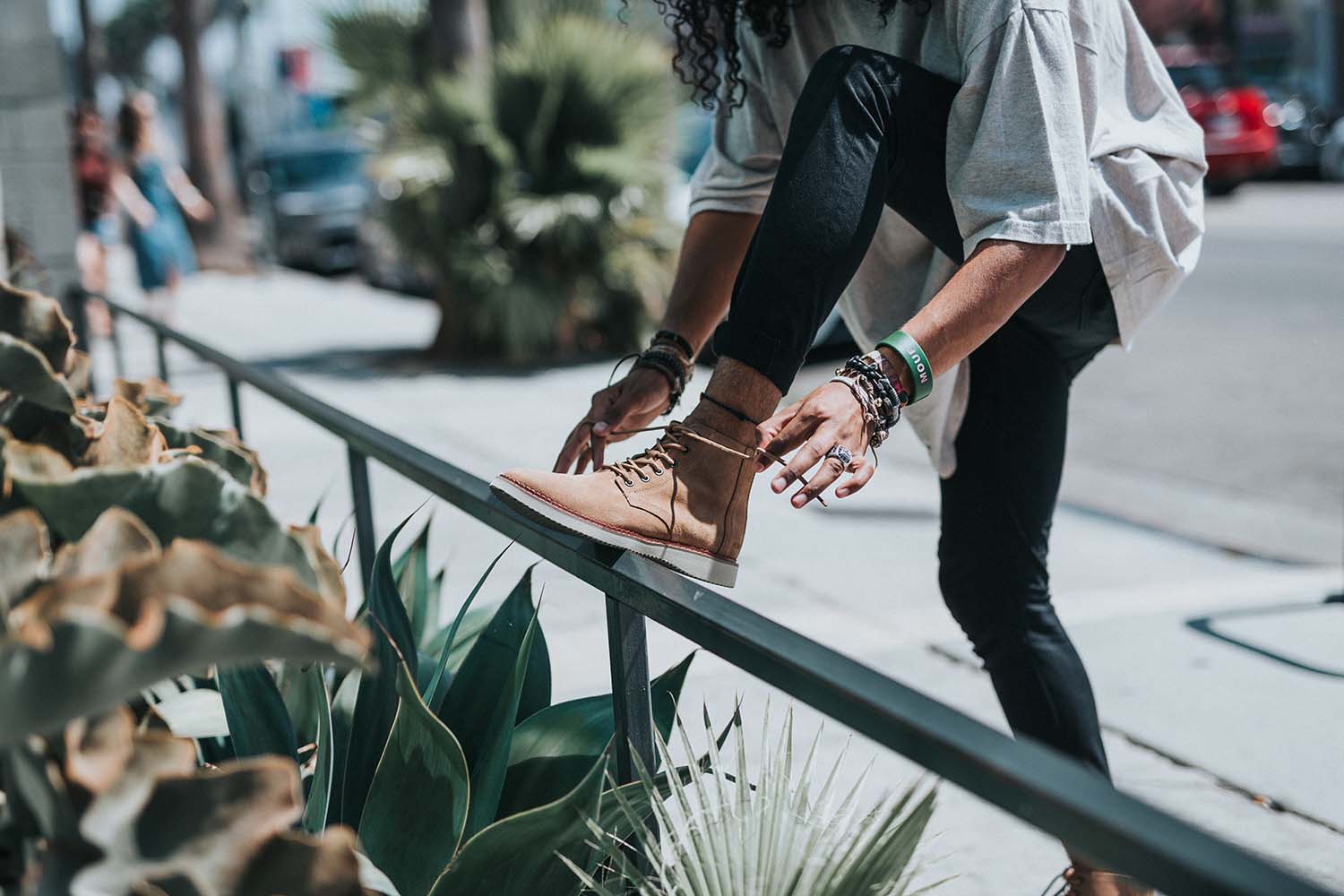 Last But Not Least, Skinny Jeans: No matter if you prefer ripped, mineral-washed or plain, your rock-chic wardrobe won't be complete without a pair of skinny jeans. You can wear them on almost every occasion, so whether you pair them a printed tee and sneakers for a day look, or with a party top and heeled ankle boots for a night out, this item is always a good idea.
Get Ready To Own Your Outfit: The outfits you wear every day are an excellent way to express your inner self, show boldness, and character. Whenever you get tired of wearing the same clothes every day, remember that by incorporating and combining edgy features, you can transform your look in a moment. Whether your everyday style is classic, casual, glam or feminine, keep in mind that achieving a tough look is pretty easy, as long as you choose the right details. Let that hair go wild, tuck-in your shirt unevenly, pull out the leather jacket, and own your edgy outfit with confidence.