Are you tired of scrounging through your closet for something, anything,  to wear in the morning and not coming up with an outfit that excites you? Revamping your wardrobe doesn't necessarily mean replacing everything you own or buying a lot of expensive new pieces. Instead, focus on refreshing your look with a few targeted investment pieces that you love and are versatile enough to pair with multiple items you already own.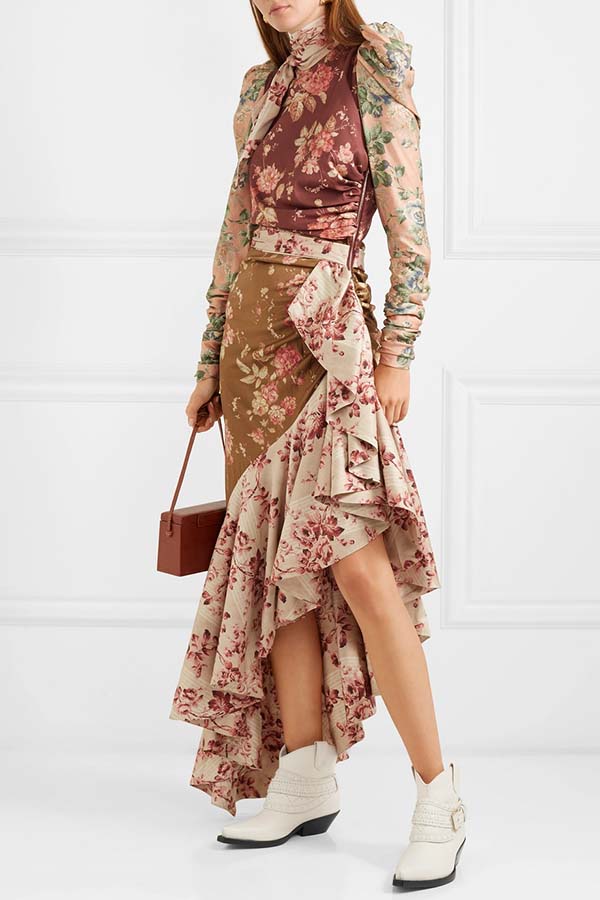 When it comes to shoes, there's no look that's more effortlessly versatile yet edgy than cowboy boots. Who What Wear fashion blogger Allyson Payer writes that cowboy boots are "the only shoe craze that matters right now." Whether you dress them up or down, cowboy boots are sure to set you apart from the crowd.
High Fashion Looks: Cowboy boots are having a high fashion moment these days, appearing on runways from Louis Vuitton to Fendi. The way to create a high fashion look with cowboy boots is to pair them with upscale pieces like a custom-tailored suit or a floor-length trench coat. Tucking the wide pant legs of a classic pant suit into cowboy boots can add a bit of flair to an otherwise subdued outfit.
When accessorising this look, keep it simple, with minimal accessories like a small watch. This pared-back look will highlight your boots and your style chops effortlessly. Alternatively, wow others at a special event by teaming up those Wild West icons with a flowing, show-stopping dress; the more refined and elegant the better, as those unconventional boots flip your outfit on its head.
Keep It Simple, Keep It Fashion: Even though you will see cowboy boots paired with just about every style you can imagine, sometimes simple is best. The iconic cowboy-boot look features a pair of Calvin Klein blue jeans and a flannel top or a hoodie. This is the perfect dressed-down look that highlights your unique style, and is great for creative studios and tech offices or casual Friday. Plus, this look will save you from looking like an over-dressed newbie when you're meeting with entrepreneurs and other high-flyers who disdain someone who looks like they're trying too hard.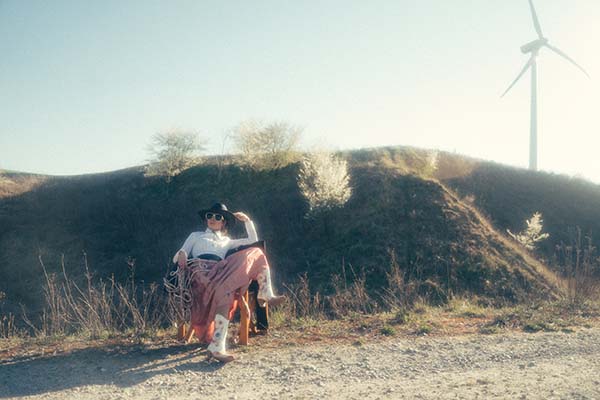 Sometimes, all you really need is a pair of jeans and a sturdy pair of cowboy boots to look and feel your best.
Make Your Lazy Day Look Chic: On some Sunday mornings, all you can do is get dressed and drag yourself down the street for a coffee or to run a few errands. You want to feel comfy, yet inevitably you run into everyone you know and their ex on your Sunday morning journey. Fear not, as cowboy boots are the perfect way to dress up your lazy day look and make it look like you were styled by a pro. 
Pair them with sweatpants or joggers and an oversized teddy or fake fur coat for instant chic. Anyone you run in to will be impressed by your glow up. The ultimate accessory for changing any outfit, pick up a high-quality pair of cowboy boots to add versatility and edge to your wardrobe.