Did you know that one out of every five workers has called in sick at work because they'd run out of coloured contacts? According to a survey carried out by Contactlenses.co.uk, the awkwardness that might arise from usually sporting blue eyes, only to turn up to work the next day with brown, is enough to make even the most dedicated worker take a sick day.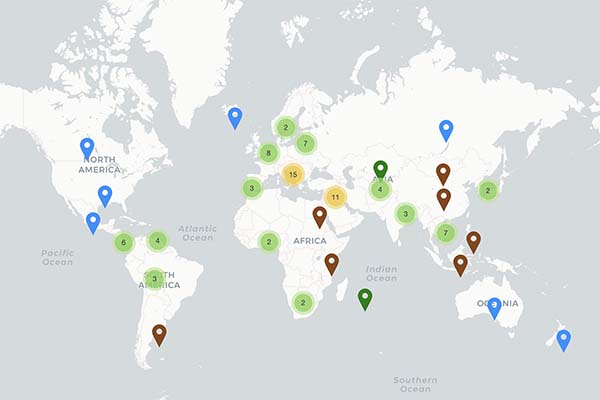 With this staggering statistic in mind, and the evident importance we place upon our eye colour, the online retailer went on to conduct a global experiment, calling upon 95 designers from around the world to "make the eyes of our subject beautiful"; a global network of Photoshoppers putting their personal perception of beauty to task on the same stock image.
Upon analysing the results it was found that, in Japan, big eyes are considered ideal, and a fun fact is that the first question asked in a Purikura—a photo booth, and shortened way of saying 'Print Club' in Japanese—is "what eye size would you like to choose." In Mongolia the eye colour was lightened, as many Mongolians wear light brown contact lenses as an accessory, whilst in Greece, blue is popular as they like their eyes the colour of the beautiful sea. In Croatia wider eyes are preferred; bushier eyebrows are en mode in Denmark; whilst in contrast, eyebrows must follow a neat shape in Nigeria.
Whether our personal opinions are influenced by location, culture, fashion or heritage, the 'Eyes Around the World' experiment shows us that beauty really is in the eye(s) of the beholder.