When it comes to wearing comfortable shoes, sneakers are surely at the top of everyone's list. Crocs are just not okay, OK? Sneakers are comfortable to walk in, generally feel better on our feet, and look damn cool.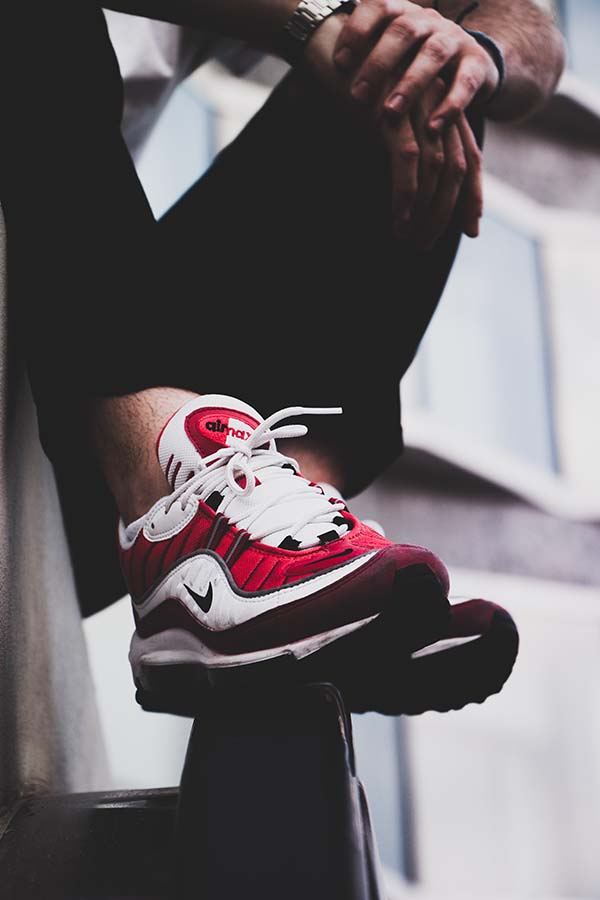 If you don't work in a creative environment, then you've probably never considered wearing sneakers to work. Many folk may think you're crazy for even considering it, but sneakers can easily be dressed up and worn to work. It's a no-brainer. 
Want to pair cool with smart? Here's five tips on how you can be both street-stylish and professional while wearing sneakers to work. 
1. Wear Them with a Skirt: The best way to wear sneakers to work is by dressing them up. Your first option is to wear sneakers with a professional but cool-looking skirt. You can also pair this look with a flowing casual top.  Skirts and sneakers really help to give you both a girly look but also a tomboy look. This is the perfect combo. Especially if you lean more toward dressing cool and casual on a regular basis. You could totally pull off the skirt and sneakers look. 
2. Make Sure They Match: Another great way to pull off wearing sneakers to work is to make sure they really match your outfit. If you have some awesome red sneakers and a red jacket, then pair the two together. Having a sneaker style that matches your outfit is a great way to get away with wearing them to work. Also, wearing a more neutral outfit with a few pops of colour can really make your look come together. 
3. Wear Fancier Sneakers: The best way to pull off the sneaker look at work is by wearing fancier sneakers. There are tons of sneakers that are comfy but look like an incredibly fancy shoe. You can wear nice looking sneakers with any professional outfit that you already have. If you're looking for a fancier sneaker, then check out Gucci, they have tons of professional-looking sneakers that you'd never find in the gym.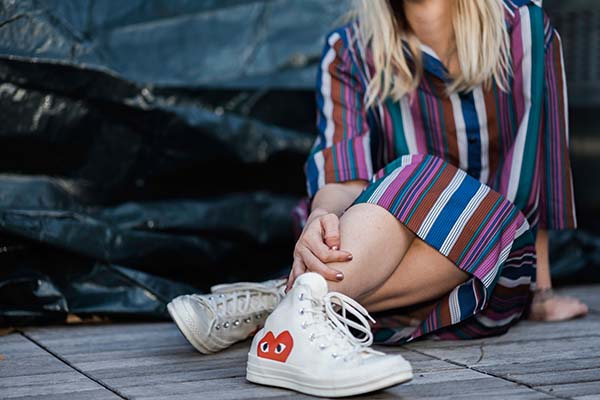 4. Sneakers and a Suit: Wearing sneakers with a suit or even just a blazer can make you look professional but still feel comfortable. This is a cool vibe that you can totally pull off. Try to get a suit that isn't your average colour. A blush pink suit can look awesome with a pair of white sneakers. Everyone in the office is going to look to you for fashion advice. 
5. Black Jumpsuit: When you wear a black jumpsuit to work you're already looking smart. Now pair that black jumpsuit with some white sneakers and you will look professional but fashionable, too. Jumpsuits are already super comfortable so pair them with your favourite white sneakers to really pull off that professional but cool vibe.
 
Wearing Sneakers to Work
There's sneakers for shop workers, those on their feet all day in cafés or bars, and even sneakers for nurses, but most people think that they would never get away with wearing sneakers to work. As shown, though, whatever your profession, there are actually many different ways where you could pull this look off and still look professional. Do some experimenting and see what works for you.