Anniversaries are a chance to focus on the love, care, and immense respect you share. It is an opportunity to show your beloved how grateful you are to have them in your life. You need to make this a special day. But what of special moments in a global pandemic? An anniversary in lockdown might be weird, but it doesn't need to be bad.
Well, an anniversary celebration in lockdown can be a happy day. Even if it can feel overwhelming at first. In lockdown, you are likely to have more time to spend together. To learn more about each other, relax around each other and appreciate each other. Which can make an anniversary celebration in lockdown extra special. Think about some of the following ideas. That extra time together could make it all the more exciting.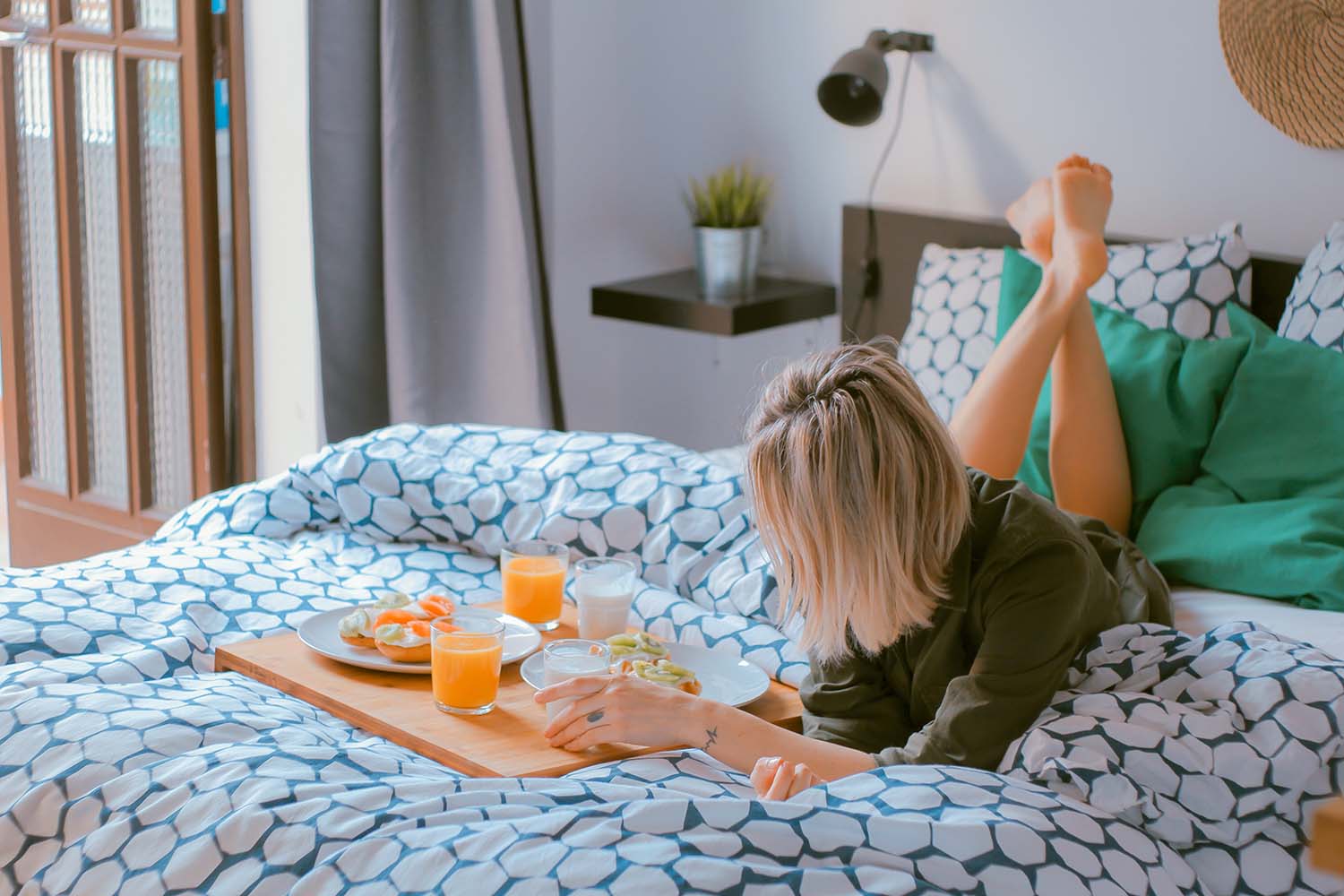 Breakfast in Bed
Is your spouse the one who always brings you coffee in bed? Then turn the tables on your anniversary and bring them coffee and their favourite breakfast to enjoy in bed. Sneak out to the kitchen without waking your loved one. Perhaps think about a special breakfast you've shared together in the past that you can recreate. Maybe it's the very first breakfast you enjoyed as a couple, one you had on a particular mini-break or holiday, or just their preferred food.
As far as good ways to start the day goes, this is definitely up there and the perfect way to start a day filled with loving surprises.
Spend a night at the museum
If you love visiting galleries, take a virtual tour of one of the many museums and galleries around the world beaming cultural content to the comfort of your own sofa.
You could choose your tour based on the wedding anniversary list of gifts for each year. For example, on your fourth anniversary, represented by linen or silk, check out London's Victoria and Albert Museum with the largest, most comprehensive fashion collection in the world. On your 20th anniversary, look for galleries open in China, since china represents this date.
It's also important to note that during this difficult time, many independent artists and better known galleries and museums have used their creativity, and the virtual world, to spread joy. Many sharing their works for free online and encouraging viewers to also express themselves through art.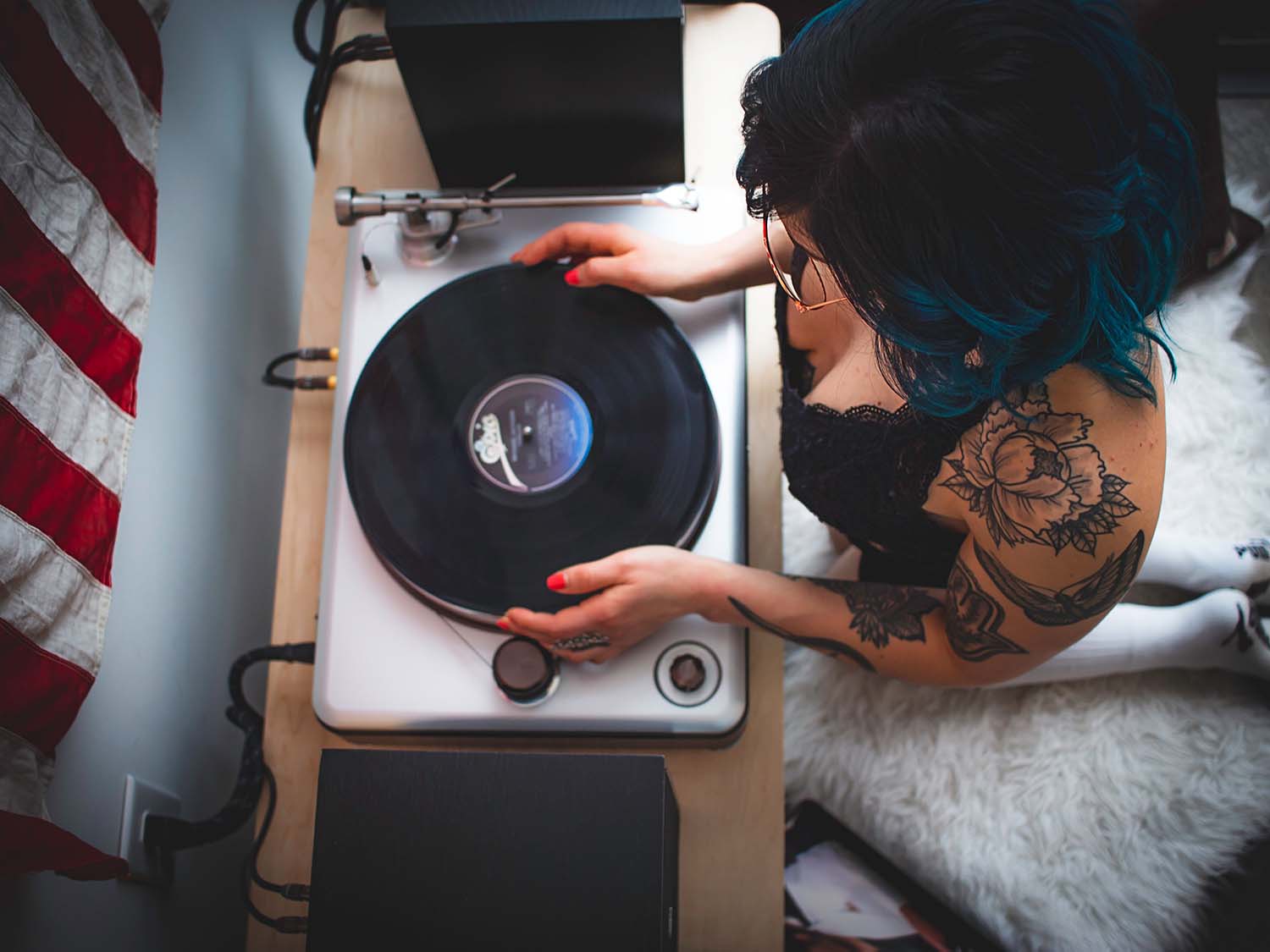 Music at home
If you cannot find the words to tell your lover just how much they mean to you, create a playlist of all the music that expresses that which cannot be said. Your music choices could include hits that you danced to when you first met, through to today's contemporary chart-toppers.
Choose music connected to treasured memories that you share. Or music that you know is important to your spouse. This can be enjoyed throughout your day as background and will continue to be appreciated in the days ahead, with the effort to collate the listings much appreciated.
How about taking things one step further and pretend like the world outside is just how it used to be? Get your best weekend clothes out of the wardrobe. Put on your dancing shoes. And turn your living room into a dance floor for one night only.
Lastly, if you play an instrument, treat your loved one to a personal gig. That extra effort can go a long way.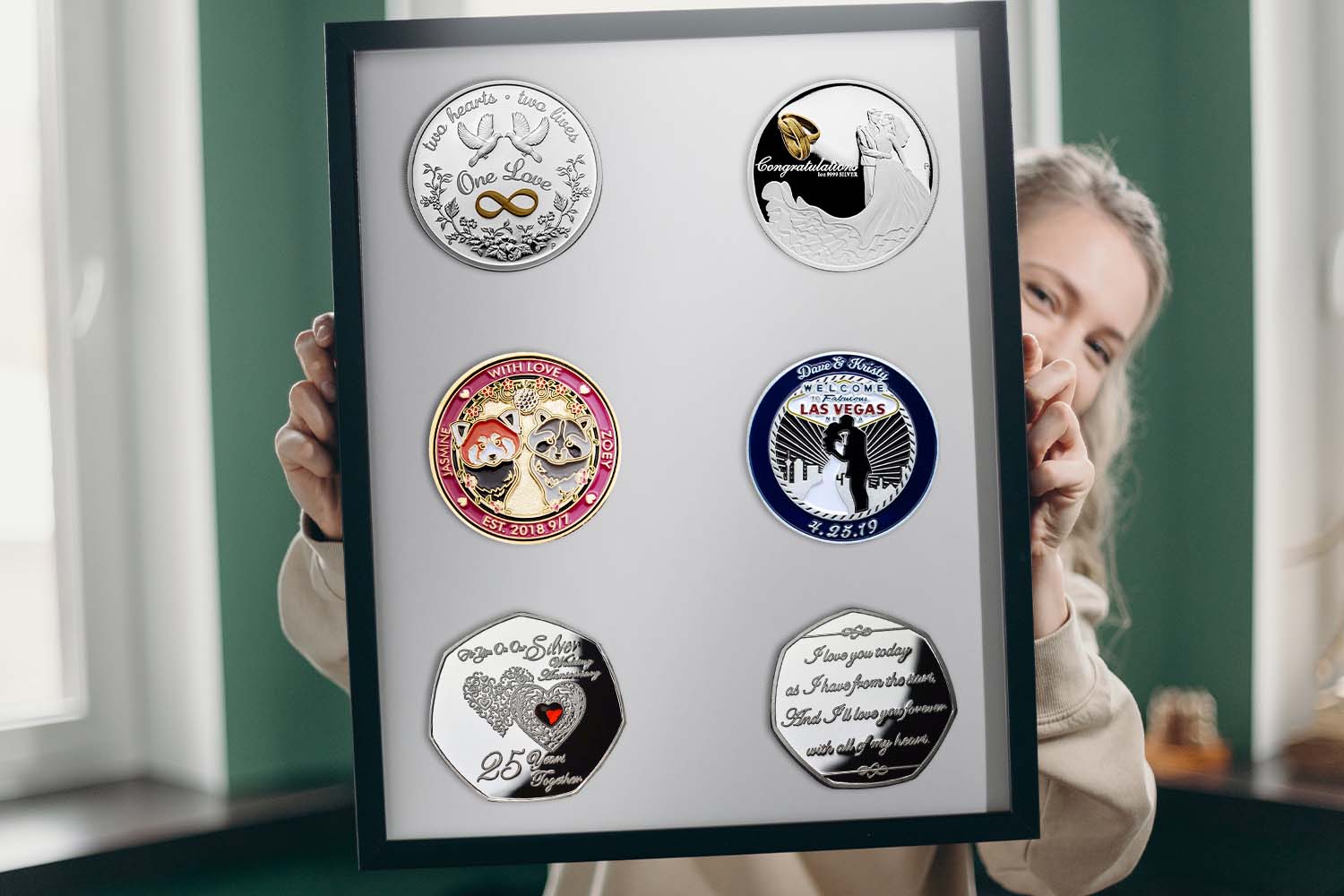 Gifts and surprises
It is possible to purchase gifts online to surprises your significant other. These can be delivered direct to the door, maintaining social distancing requirements.
A gift that your sweetheart will treasure in the years ahead will act as a reminder of the efforts you made to care for each other at a very challenging time. If you have enough time in advance, you can make your anniversary celebration memorable for your spouse with a personalised anniversary message from their favourite celebrity.
Be it through the gift of flowers, silver jewellery, photography or a food hamper, your partner is going to be ecstatic opening the door to an unexpected gift. You could also customize some unique gifts online, commemorative challenge coins with significant dates and photos would be a good choice, and even get some skincare goodies delivered and create your own spa at home. Who doesn't love to be treated well? Besides that, consider extra party decorations for your surprise. "Happy Anniversary" banner or balloon bouquet will set the mood and help create the right atmosphere.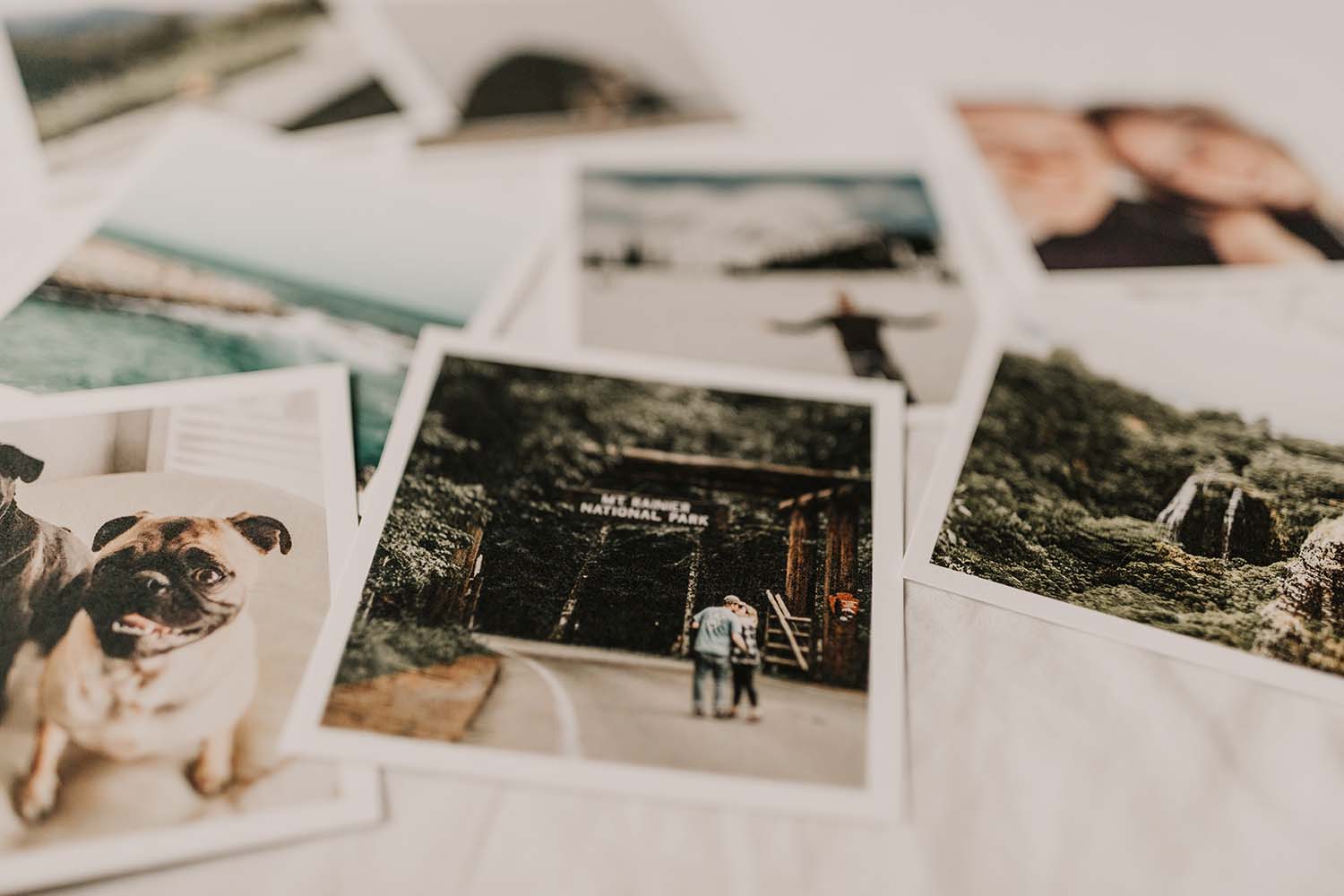 Reminisce through photos
Another way you can celebrate all the years you have been together, and surely one of the most romantic, is to look through your wedding photos. Look at all the photos stored on your phone that you have taken on trips out together or which involve just the two of you. Perhaps even dig out those old home movies.
Select your favourite photographs and make them physical. You can frame your favourite photographs to display at home or have a book printed of the best photos of this last year, perhaps sparking a new anniversary tradition in your family.
A nostalgic trip down memory lane is a sure-fire way to ignite a spark on this very special, if not different, day.
A love letter
If you are used to browsing the shops looking for the perfect anniversary card, lockdown needs you to think of something else. If you have some artistic talent, you can create your own card with your own sweet and simple words. You can always write a note of love if you don't want to be arty, or look up lyrics to your favourite song or poem.
Use your own handwriting too. These days we spend too much time communicating via our smartphones or on social media that we forget how sweet our partner's handwriting actually is. Whatever you do decide to write, do so from the heart, express how you feel about your spouse and what you hope for your future. It does not have to be a long letter, in fact sometimes less is more.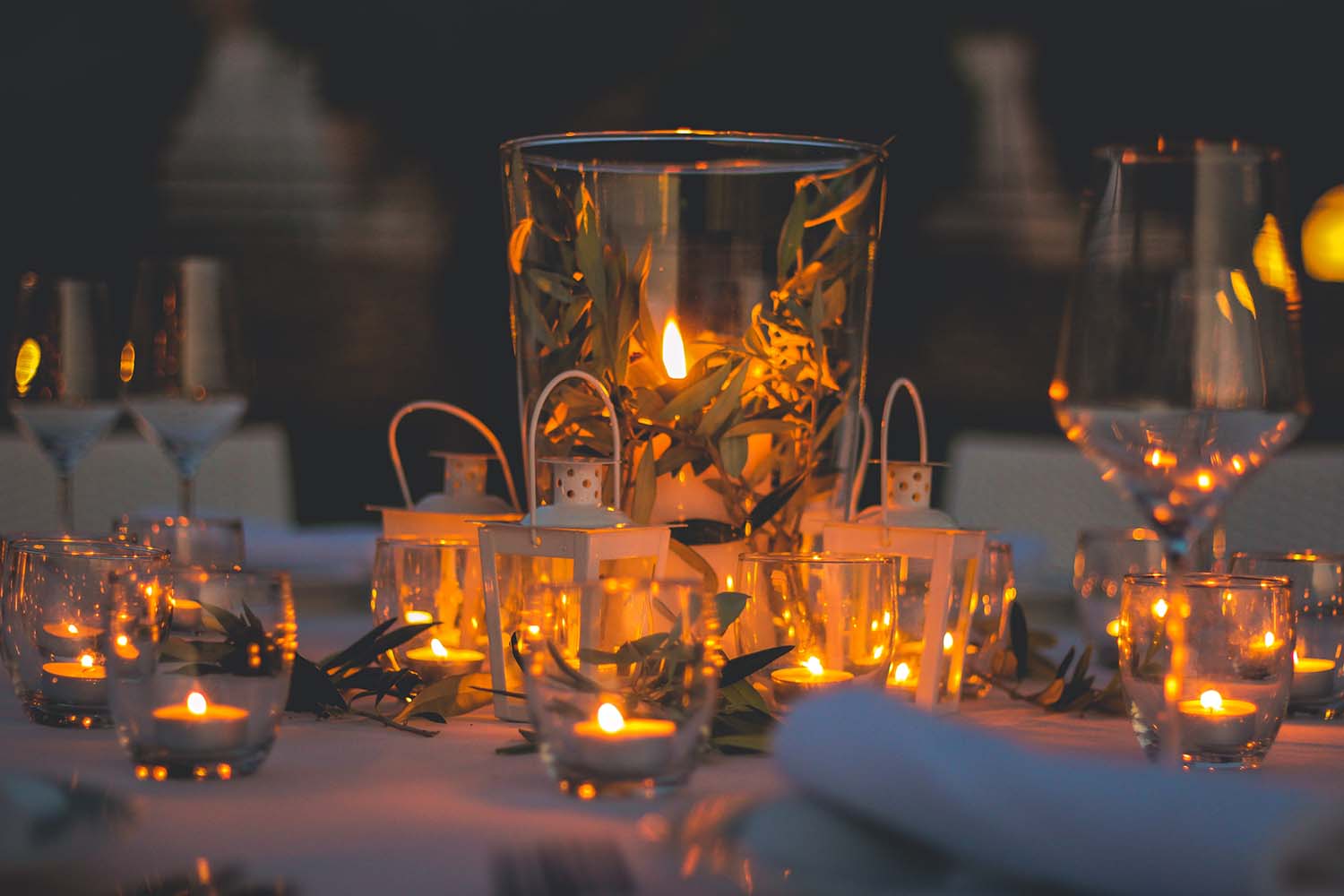 Creative candlelight dinner
Prepare a lovely meal together. You can prepare dinner yourself or, as the Plum Guide to enjoying a lockdown weekend suggests, choose dishes from many top restaurants delivering straight to your door.
Add a dessert or cake for your celebrations. Use tea lights or candles to create a romantic ambience, using those saved under the sink in case of a power cut, or those used for your diffuser if you don't have others to hand. Dress to impress, as if you were going out for a date night meal, to make the meal extra special.
This is going to be the finale to a planned and, hopefully, well-executed day. You've taken a potentially negative situation and completely turned it on its head. Thought outside of the box and you've created a series of surprises. You've really researched 'How to Celebrate an Anniversary in Lockdown' and COVID-19 aside, your 2020 anniversary is going to be one to remember. And for all the right reasons.