The new photography movement is a very modern juxtaposition that proves the undeniable longevity of one of our most popular arts. The principles behind primitive versions of the camera — like the camera obscura or pinhole — date back to ancient times; and we've had an insatiable appetite for the printed image since Philadelphian amateur chemist and photography enthusiast Robert Cornelius took what is reported as the first 'selfie' in 1839.
As film died out at the turn of the 21st century and the capabilities of digital cameras went on to exceeded all expectations, the public's perception of photography became more and more ephemeral. Inspired by the Lomography movement, in particular their use of expired film stock, Instagram launched in October 2010; and things would never really be the same again.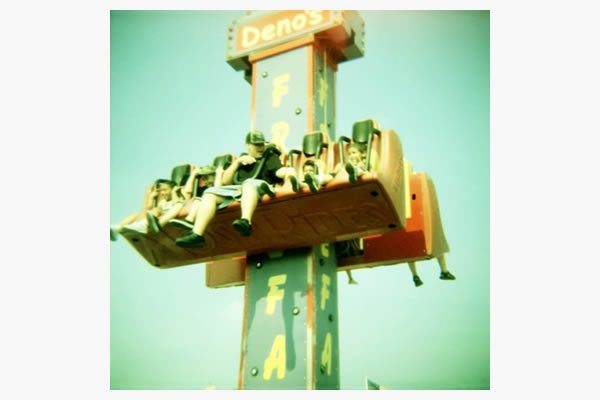 It was as if a full circle had turned. The App's filters brought about a curiosity of the printing techniques that had once been considered obsolete and, along with other applications like Hipstamatic, the retro photography movement was born out of the height of technology. A very modern juxtaposition indeed.
Nowadays, former Disney starlet Selena Gomez has over 102 million followers on Instagram; the social media-led 'instant gratification culture' has had its own art exhibition; and Kodak have revived their fortunes and are venturing into the smartphone market — but that juxtaposition continues … for all the march of progress in digital photography and its technology, the desire for a retro touch that Instagram brought with it also continues to pick up pace. There is simply no substitute for the physical.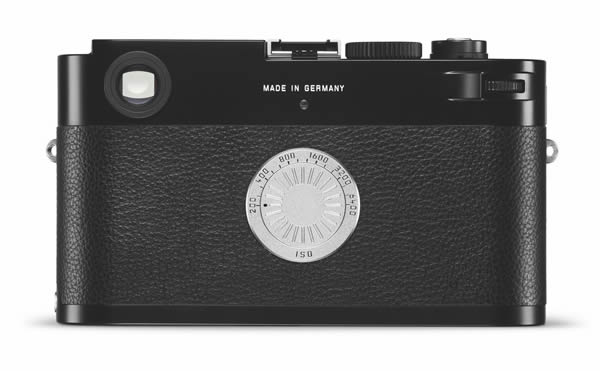 And that is why Leica have recently announced a $6,000 camera that doesn't even have an LCD screen; why photocopied art now has its own movement; why there are collectives like People of Print who champion all things print-related, both creatively and industriously; and why film photography is in the midst of an astounding comeback. It is, too, why creatives are finding more and more ways to turn the physicality of the printed image on its head.
From art to technology for the home, a new breed of creative is taking photography and its physical self into a new age; here we uncover those who are pioneering new printing methods — from an artist turning his VW camper van into a camera obscura to a tiny robotic printer, printable GIFs to fanciful contraptions that fuse hi- and lo-tech. This is The New Photography …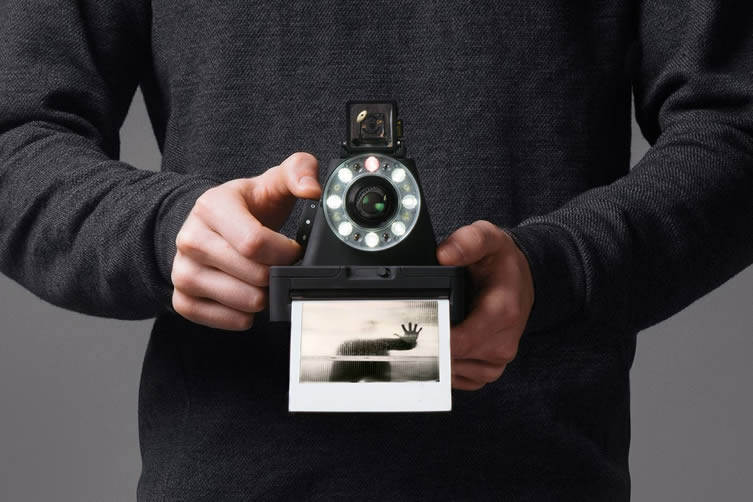 The Impossible I-1 Instant Camera
Founded in 2008, after Polaroid announced in February of that year that it would stop producing their iconic instant film, The Impossible Project have ran with Polaroid's baton since; reviving its film for a new generation of fans. After turning smartphones into instant cameras with their Instant Lab printer, The Impossible I-1 is the first new camera developed for the Polaroid film format in 20 years; and adds new-tech elements like smartphone-controlled flash. It's a perfect example of the juxtaposition of old and new that has defined the new photography movement.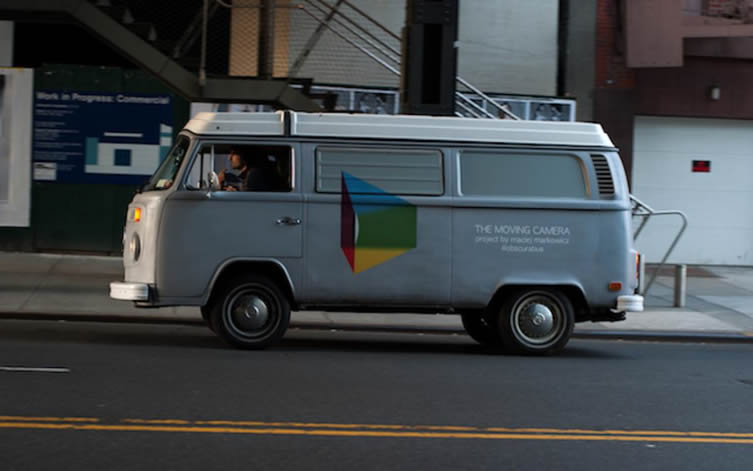 Maciej Markowicz, The Moving Camera
The unique limitations of the camera obscura has long provided inspiration to artists, Maciej Markowicz's interpretation, however, is perhaps the most fanciful to date. Turning his VW camper van into a mobile version of the pinhole image phenomenon; exposing the projection onto chromogenic paper as negative images, to dramatic effect.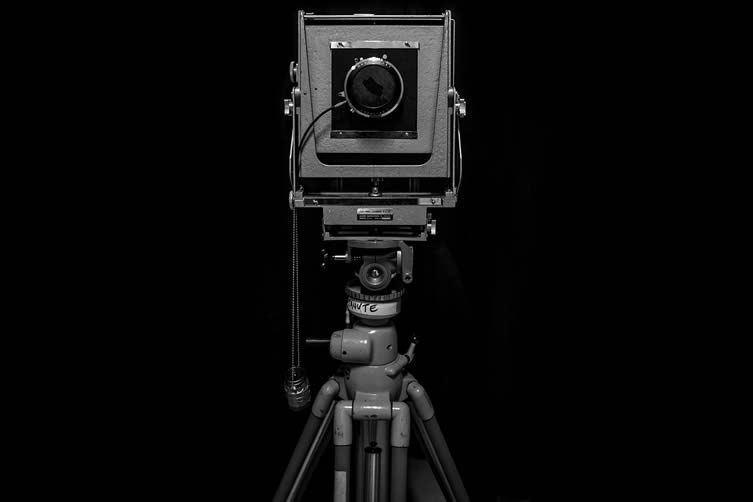 Cahute, Caffenol Printing
Finnish photography studio Cahute are exactly the sort of pioneer who looks to the long-gone past for their inspiration; using a large-format camera to take portraits that are printed directly on paper using caffenol, a mix of coffee, vitamin C and washing soda. A primitive printing method, but not a primitive outcome; the heritage feel prints creating a lasting image that revels in its imperfections.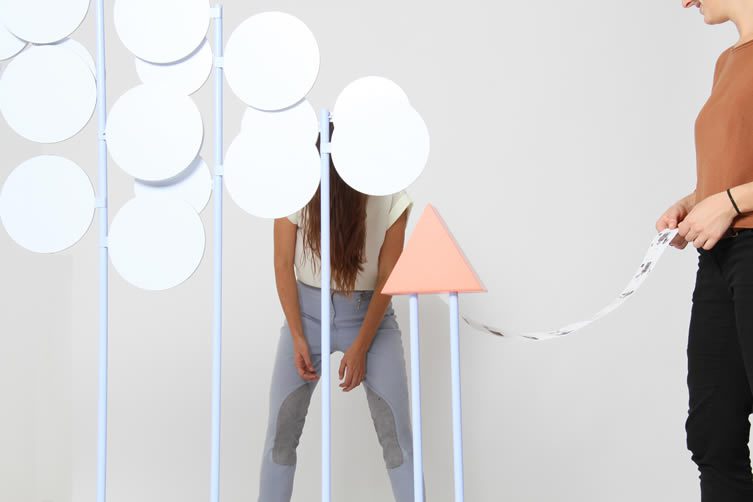 taliaYstudio, Thermobooth
taliaYstudio and multimedia artist Jonas Bohatsch's Thermobooth is a touchy-feel hi-tech update to the traditional photo-booth, and perfectly encapsulates the sort of fun creatives are having with fusing new and old technologies. Osram OLED-mirrors are used for a flash mechanism, and a tricksy new shutter trigger takes a shot whenever the subjects touch each other; a low-res, thermally-printed image on paper replaces the painfully slow glossy photo strips to add a helping of retro to the project.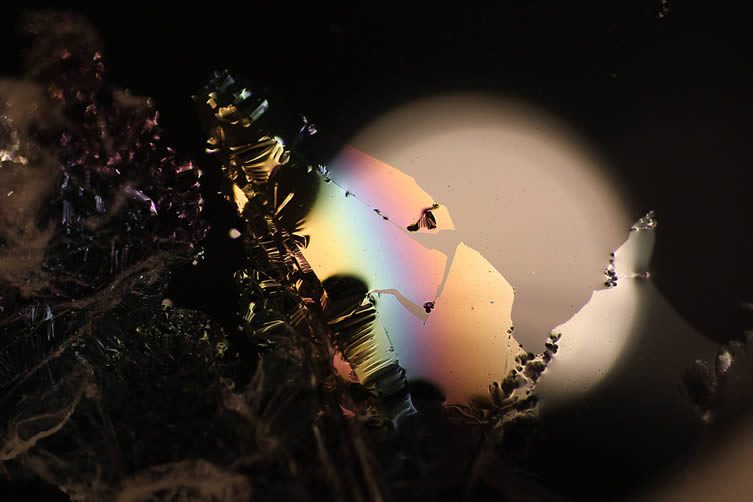 Davy Evans, /////
Brighton-based designer Davy Evans, who worked with The xx on the sleeve of their album Coexist, used household chemicals with high oil content to 'print' these photographs; his ///// series looking to the planet's increasing need for oil with a dark, ethereal slant.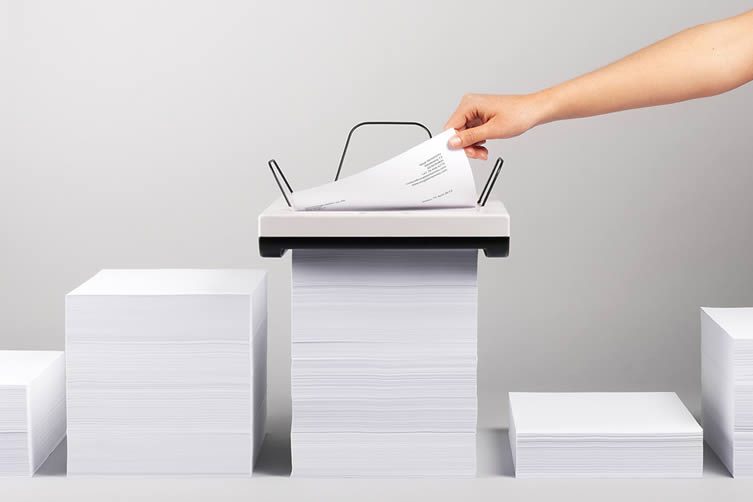 Mugi Yamamoto, Stack
Looking to the demise of the inkjet printer as inspiration, industrial designer Mugi Yamamoto's Stack is an arty solution to the bulkiness of printers; his contraption sitting atop a pile of A4 sheets and simply eating its way through them like something out of a mashup between The Office and Toy Story. I'm not sure whether Yamamoto's innovation could revolutionise business printing or win an art award; perhaps both.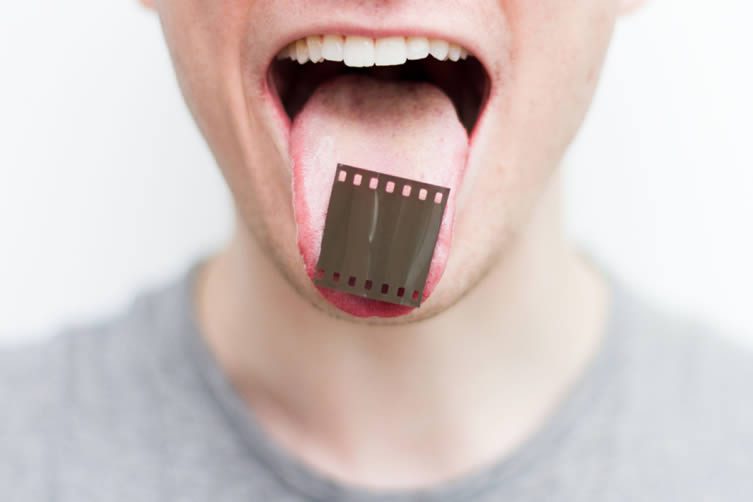 Luke Evans and Josh Lake, Inside Out
Taking the limits of photography and print to the nth degree, Kingston design students Josh Lake and Luke Evans felt introspective with their art photography project Inside Out, looking deep into themselves — literally — by swallowing 35mm film and examining the end results. Once 'expelled' the pieces (which had been swallowed in punctured capsules) were scanned using an electron microscope; which recorded the traces their bodies had left on the film's surface.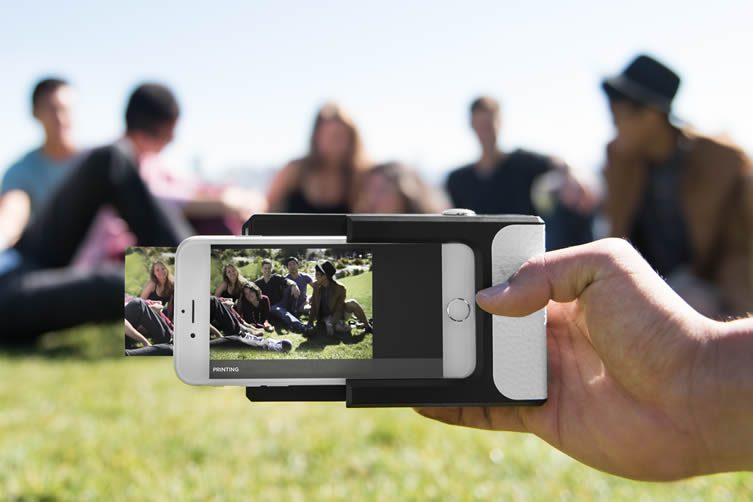 Prynt Smartphone Printer
As we've seen, people adore an instant photo — and Paris-born San Francisco-based start-up Prynt are turning your smartphone into an instant camera with Prynt, a kind of phone-cover turned printer that uses ZINK®'s inkless technology to turn your snaps into prints in around 30 seconds.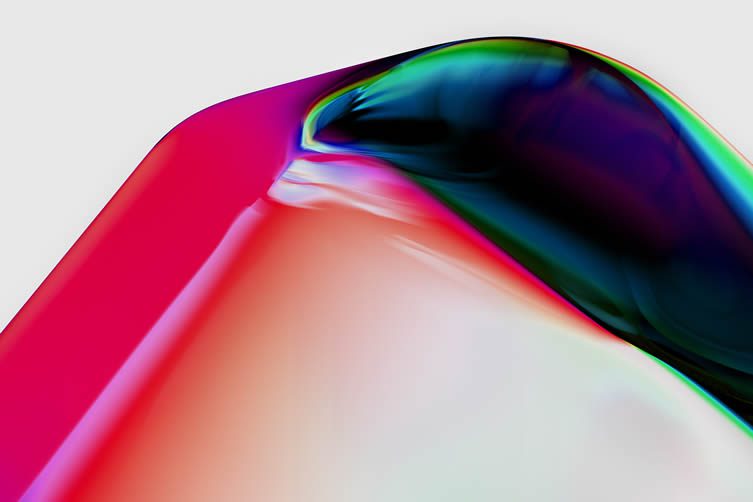 Shane Griffin, Chromatic
Fascinated by the spectrum split caused by cheap lenses, New York-based artist Shane Griffin's Chromatic project is another project where its creator distorts the basic principles of photography; creating photographic prints packed with vivid colour and light by passing light through defective glass.
Ubersnap's Printable GIFs
A cultural phenomenon, but one that most would expect to remain firmly within the confines of the digital world, the GIF has been given a new lease of life by Singapore-based photo-booth Ubersnap — which allows you to do your thing, before turning the resulting GIF into a lenticular print.