Brighton-based design studio Evermade have announced an exciting collaboration with the WWF to observe Earth Hour, which takes place this Saturday 28 March at 8:30pm GMT; the project championing 26 noted multidisciplinary artists the world over.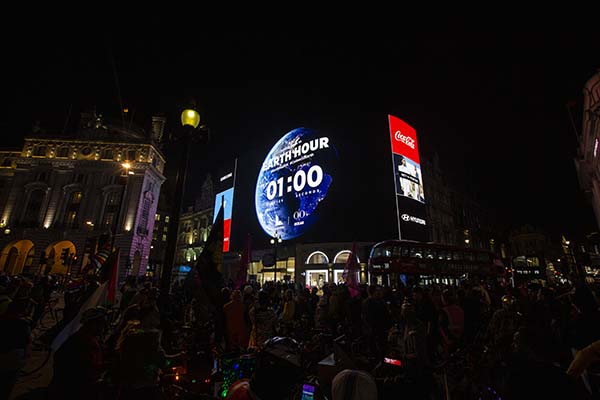 Each of the artists, illustrators and designers having put together a brand new print based around the climate crisis of today, the Earth Hour collaboration aids in raising awareness on how to protect our planet; an apt subject and positive message for the challenging times that are upon us.
Following the same brief and a uniform circular composition, the limited edition prints come from renowned creatives including Camille Walala, Craig & Karl, Martina Paukova, Ricardo Cavolo, Robyn Carey, Supermundane, and Yeye Weller; each selling for £100 (with three monthly payment plans available) and with 100% of the profits being donated to the WWF.
A global event that you can be a part of from the safety of your own home—and one guaranteed not to be cancelled at this time of international unrest—treat yourself or treat somebody you know to a limited edition artwork from an inspirational artist, and do your bit for our planet along the way; knowing that each print is printed onto FSC certified paper and packaged in plastic-free recycled packaging. Every sale further helping the World Wildlife Fund.
Pre-orders can be made at evermade.com now, with shipping to commence 28 March.
@evermadeuk
@World_Wildlife
@earthhourofficial