London's culture-forward, design-led souvenir store, We Built This City​, have revealed their latest shopfront collaboration; this time with much-loved creative heavyweight Rob Lowe, aka Supermundane.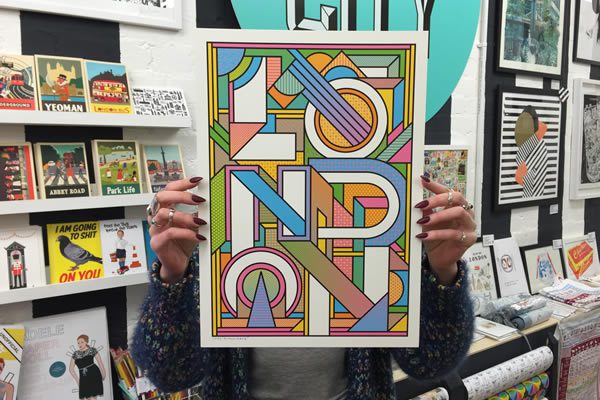 Lowe delves deep into his distinctive style for the hand­-painted mural, which incorporates the inclusive statement 'London is for All' amid his signature symmetrical designs and colour palette; two columns are made up with the letters LON and DON, and a pair of colourful pigeons give the work the touristy angle that We Built This City is founded upon.
A resident of the capital for the last 20 years, Supermundane's installation is a representation of what London means to him, and how everybody and everything is welcome. A much needed sentiment in these dark times. His colourful work is not just found on the storefront, though. Reflecting their mission to 'showcase the best of London's creativity', We Built This City​ have commissioned Rob to produce an exclusive range of souvenirs that include a magnet, badge, postcard and art print; which is only available for a limited period.