Capturing settings she deems as 'super banal and off-duty', Berlin-based Slovakian artist Martina Paukova creates self-made worlds where girls are no longer expected to perform and preen.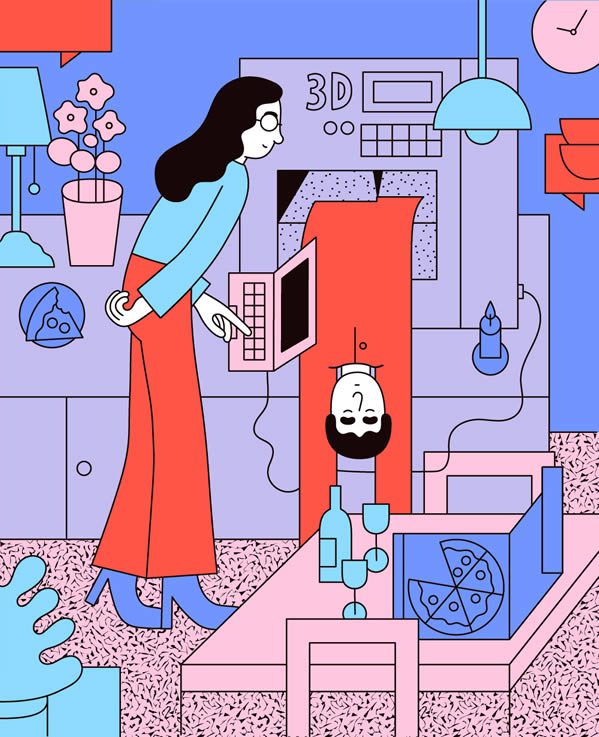 With a keen interest in the human essence, Paukova spends her time capturing everyday mannerisms—awkward poses and all—and is celebrating those idiosyncrasies in her first major London show; simply entitled, Girls. Just opened at Shoreditch's The Book Club, Girls presents a collection of Paukova's images in her singular style, each showing the female kind as relaxed and domesticated beings.
Lying down; sitting up; standing around; or kneeling, the lanky figures that populate Paukova's flattened, geometric environments laud, mock, and honour the beauty in mundanity; the Slovakian's light and humorous touch a constant throughout.
"These domestic environments are little self-made worlds of sort," explains the artist of her subjects' surrounds. "Away from the outside world where we are pushed to pose and perform, it is usually at home, within the four walls, where we are at our most natural and non performing selves." With an abundance of popping colours, cute details, and offbeat peculiarity, Girls by Martina Paukova—curated and directed by Liat Chen—is on show at The Book Club until 8 April.
@thebookclubec2
@martinapaukova