Combining a relaxed yet formal approach to dining with lashings of glamour, Bluebells Restaurant by Penson (the self proclaimed 'global disrupters in architecture and interior') graces its diners with "an imaginative heart-warming dining experience"; affluent Ascot, Berkshire, gaining a new dining spot that equals its glitzy reputation.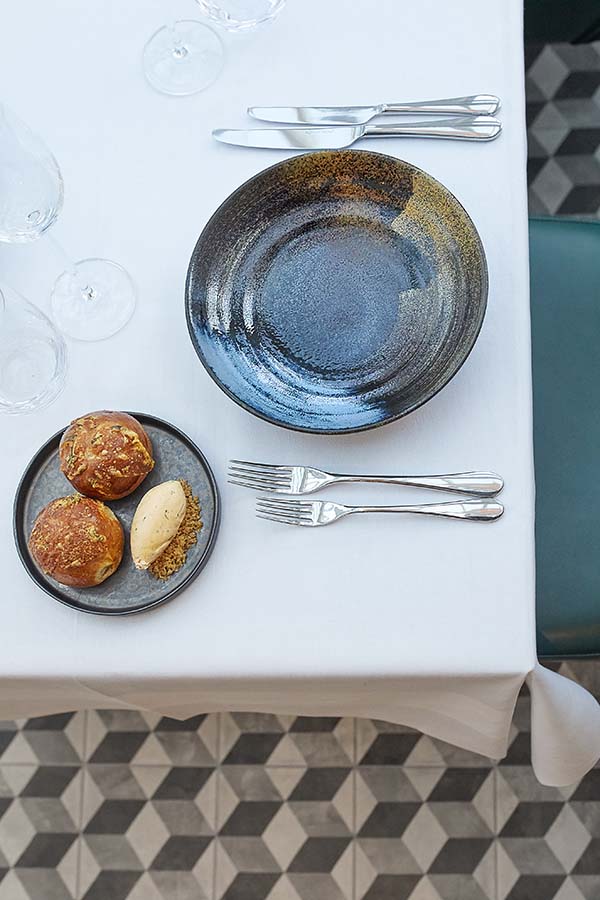 The design concept here at Bluebells has been derived from both the menu and the impeccable hospitality of the restaurant's owners, textures and elevated elegance such as warm dusky tones, deep greens and plush velvets not just make for a welcoming dining room, rather offering a hint of the culinary journey that awaits within.
Also following the script of an imaginative menu, diners here in Ascot can expect a few surprises: a glitzy rose-gold bar in the central dining area, and a wholly curtained candy pink dining space on the first floor just a couple of examples.
The sister restaurant to Bluebells Restaurant in Wentworth, at the Ascot location, diners begin their experience in a low-lit arrival lounge before heading to the atmospheric dining area for the main proceedings; the two- or three-course foodie menu boasting plates such as madeira-glazed duck liver parfait, baby onions, micro button mushrooms and an onion brioche; roasted North Atlantic cod, Romanesco, lemon mayonnaise and a pearl barley risotto; and chocolate and banana cake with caramelised bananas, toffee gel and white chocolate ice cream.
"I have very simple tastes," runs the famous Oscar Wilde's quote, which is found on Bluebells' menus. "I am always satisfied with the very best". Serving as testament to the words of a great, Penson's considered creative vision keeps things simple. And keeps things great. Just another also-ran? Neigh, Bluebells Ascot is a thoroughbred of the highest order.
@bluebellsrestaurant
@pensongroup