Occupying an impressive 68 acres, Urban Cowboy Lodge—a new wilderness retreat from Lyon Porter and Jersey Banks alongside Phil Hospod—brings a fresh hospitality experience to Upstate New York's Catskills region; the project transforming a great American lodge from the turn of the century into a modern day haven for design conscious disconnection seekers.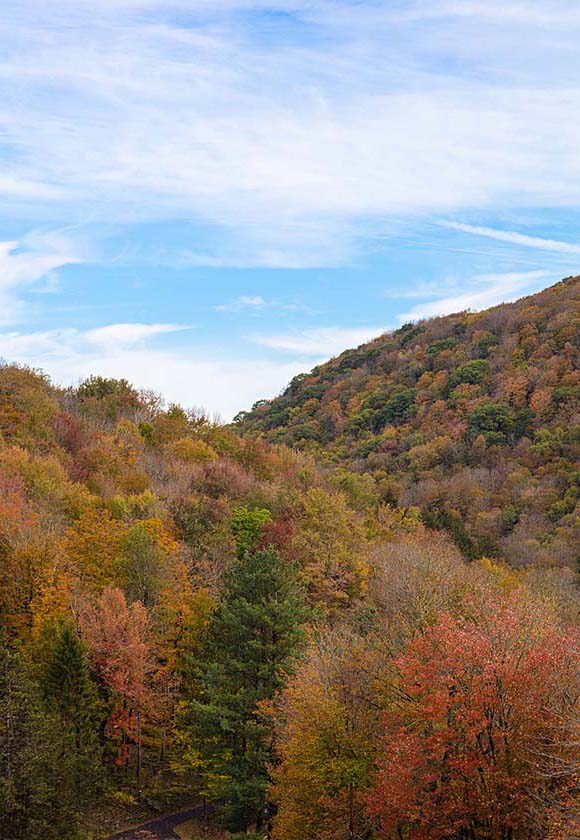 Known as the designers at their Urban Cowboy locations in Brooklyn and Nashville, and their Dive Motel & Swim Club, Porter and Banks have come together here in the dense New York countryside with Hospod (whose work includes the development of the Freehand, LINE, and NoMad brands); together choosing a former 'vacationland' on the side of a mountain inside the Catskills Forest Preserve.
Combining their expertise and experience, the trio have transformed the 85-year-old lodge into a contemporary retreat with 28 guest rooms, a freestanding cabin, standalone chalet and 'Grand Lodge'; home to a cocktail bar and restaurant, The Dining Room, which executive chef Tara Norvell aims to be completely zero waste through the use of fresh and locally sourced products.
Encouraging elemental experiences, at Urban Cowboy Lodge there's no mobile phone service, meaning guests can enjoy the 68 acres of unspoiled wilderness without distraction. A wilderness focussed programme includes yoga, fly-fishing and archery, whilst hiking trails provide views of the highest peak in the Catskills, Slide Mountain. The site also features a plethora of outdoor fire pits and a seasonal, outdoor live-fire restaurant, providing the perfect spot to eat freshly caught fish and game whilst sipping on craft cocktails and warming whiskey.
Rooms—somewhat dizzyingly designed by Porter—boast a private deck, some with soaking tubs looking out toward the mountains, vintage custom hand-carved Vermont furniture, hand-printed migraine-unfriendly wallpaper, original artwork and individually sourced antiques. Freestanding bathtubs and in-room fireplaces might make it difficuly for guests to want to venture outside, but for those who dare, Urban Cowboy Lodge's unrivalled location seems a million miles away from one of the world's most famously frenetic cities, even if it is just a two hour drive.
A bracing getaway with urban appeal, this mountainside design lodge is the perfect weekend retreat for Brooklyn cowboys in search of their own slice of wilderness.