Uniting everybody from the curious to collectors, art is a universal language with centuries of stories to tell; artistic works having existed for practically as long as humankind. Helping people to make more meaningful connections with art, Smartify—the app that identifies artwork through advanced image recognition technology, and shares fact-checked information about their history and the artists—has teamed up with Netherlands-founded hotel chain citizenM to bring this medium even closer to the public.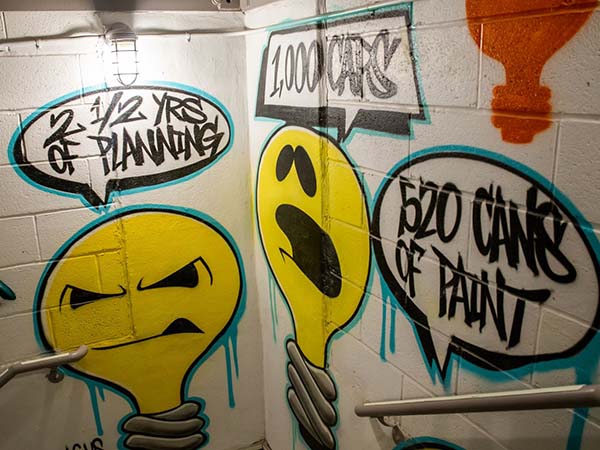 Already used in museums and galleries—including London's Saatchi Gallery; Foam, Amsterdam; Los Angeles County Museum of Art (LACMA); The Metropolitan Museum of Art, New York; and the Louvre—guests of citizenM hotels worldwide are now able to discover more about the various contemporary art pieces strewn throughout their properties.
Each hotel an impressive ode to contemporary art—with names such as Julian Opie, Andy Warhol and Gavin Turk hanging among their impressive communal spaces—the collaboration with Smartify, essentially a Shazam for artwork, brings additional cultural capital to citizenM's already impressive collection. Moreover, those in New York can enjoy an audio tour of citizenM New York Bowery Hotel's innovative Museum of Street Art (MoSA), a 20-storey street art gallery spanning the building's internal stairwell.
Featuring work from Jonathan 'Meres One' Cohen and his collective, who regrouped for the first time since the demise of 5 Pointz (a 'museum without walls or doors' in Long Island City, Queens, which was controversially demolished in 2013 making way for a residential complex; its murals whitewashed overnight leading to an international uproar) this unconventional approach to bringing urban art inside is a fitting tribute to those countless lost masterpieces.
Painting one floor each, the reunion of the collective resurrects a significant and beloved landmark, showing that—while the original 5 Pointz site may be lost forever—the spirit most certainly is not. From Meres One to Sheryo, The Yok, Noir, Vince Ballentine and more, the site has been curated by Marie Cecile Flageul and offers revealing surprises at each turn of the staircase. All of them, from the 21st floor cloudM rooftop bar to street level, tracked by Smartify; allowing art lovers to enter a voyage of discovery as they wind their way down this singular stairwell surprise.