"She would just see things. Many of her photos, it's just that one click," says Paul McCartney of his late wife's ability to capture intimate moments as they happen. "You've got to recognise when a great photo is happening in front of you. And then you've got to snap it at exactly the right moment… And she did that so many times that it always impressed me."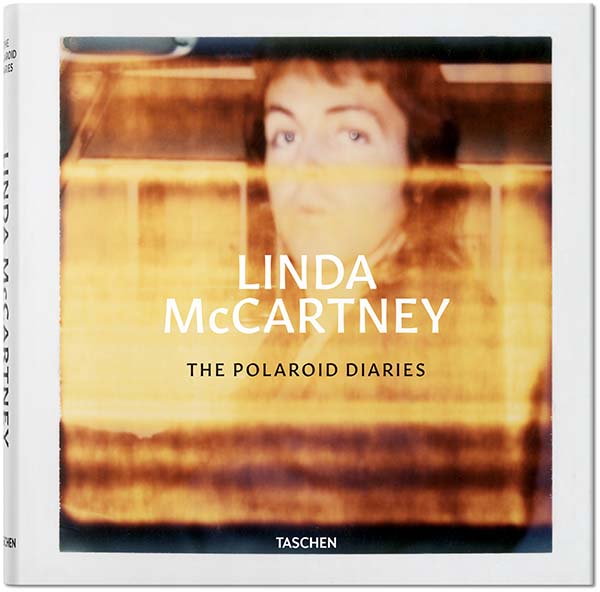 Linda McCartney: The Polaroid Diaries provides a personal and emotional insight into her life at home with her loved ones; her well-documented love of animals; landscapes from Scotland to Arizona; the McCartney family farm in the South of England; and a smattering of celebrity friends (as oddly diverse as Steve McQueen to Adam Ant).
With a heartfelt foreword by Chrissie Hynde and an essay by art critic Ekow Eshun, the 232-page tome is a follow up to her best-selling TASCHEN monograph Life in Photographs, and takes its readers through a total of 200 polaroids; the nostalgic collection dedicated to her husband and their four children. Captured from the 1970s to the mid-1990s—Linda sadly passing away from breast cancer in 1998—rare moments include son James pouring water over himself; Mary and Stella playing dress-up; and Paul on the telephone in his dressing gown, a comical hat atop his head.
Studying art history at the University of Arizona before settling in New York City, where she began her photo career shooting rock portraits, the works of Linda McCartney went on to be exhibited at galleries including the Victoria and Albert Museum, London; the National Portrait Gallery, London; and the International Center of Photography, New York. However, in Linda McCartney: The Polaroid Diaries, fans are treated to unseen pictures of her family life and personal passions; a touching memory of a fine artist, activist and woman.